Zaha Hadid Architects (ZHA) has designed an eye-catching luxury condominium that's planned for Miami, Florida. The project will feature a curving facade and will be split into two buildings connected by a glass-bottomed swimming pool on the rooftop, allowing residents with a head for heights to swim from one to the other.
The 8777 Collins Avenue proposal is actually a little complicated because, unusually, ZHA has produced two potential designs. However, they're both very similar and the main difference is that one will have a sloping exterior and the other will feature a more uniform shape (the latter is shown in the images above and below, while the other is in the gallery).
As mentioned, the condo will be split into two separate and matching buildings, each of which will feature a complex curving exterior meant to reference the ebb and flow of the nearby ocean, while also creating balcony areas and helping ensure privacy between residences and their neighbors. The two structures will be linked by skybridges, as well as the glass-bottomed pool, which should be a better fit for balmy Miami than the somewhat similar Sky Pool is for London. Inside, each building will contain a total of 12 floors, and most of the floorspace will be given over to 57 different-sized residences in total.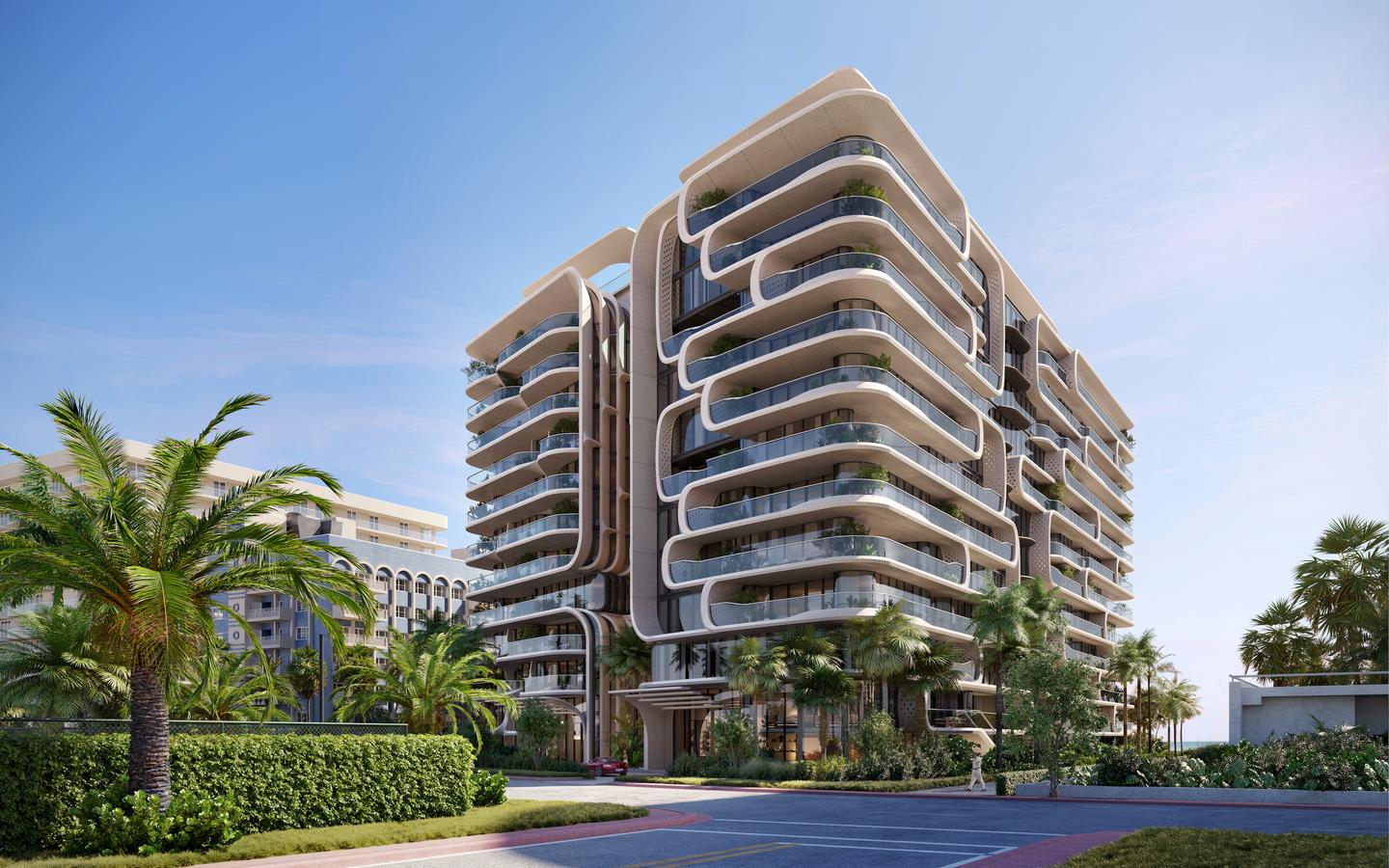 "The designs maximize views and natural light into the condominiums from at least three aspects," explained project developer Damac International. "The condominiums will flow seamlessly from indoors to outdoors with generous balconies extending the internal living space capitalizing on the Miami weather and ocean breezes. The condominiums, ranging from 4,000-15,000 sq ft [roughly 370 – 1,400 sq m] will provide a variety of living experiences to the residents. The community amenities will include a 100-foot [30 m] rooftop pool bridging across the atrium between the north/south arms of the building with direct views of Downtown, as well as a 75-foot [22 m] indoor exercise pool."
Further details, such as any potential sustainability features, are still lacking at this early stage, though we expect to learn more as it progresses. The project is currently being submitted for planning approval. As Dezeen reports, the site was previously home to another residential building that collapsed in 2021, tragically killing 98 people.
Sources: ZHA, Damac International
Source of Article