The Oppo Find N2 Flip smartphone will signal a new era in flip phone technology thanks to its unique design and cutting-edge features, the phone maker says.
Oppo is banking on its Find N2 Flip smartphone setting a new benchmark for flip phones as consumer technology buyers embraced the technology, opening up more options for computer-like views on their devices.
Oppo has recently unveiled the much-awaited smartphone phone, and one of the most notable features of the Oppo Find N2 Flip is its innovative foldable design. The phone's hinge allows it to flip open and close easily, making it highly convenient for users who are always on the go. The design also ensures that the phone is compact and easy to carry, without compromising on screen size.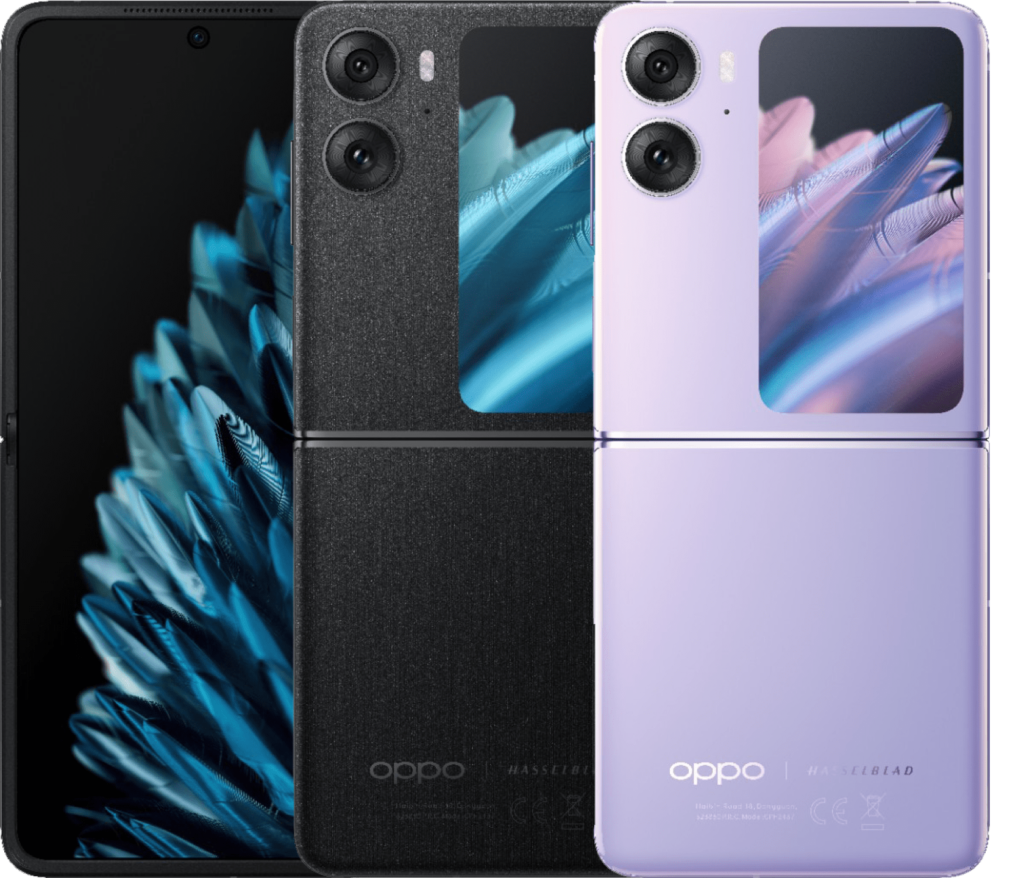 What makes the Oppo Find N2 Flip camera unique?
Another impressive feature of the Oppo Find N2 Flip is its camera, which comes with a 50-megapixel rear camera, and a 32-megapixel front-facing camera that lets users take stunning photos and vivid selfies. The camera is also equipped with a range of advanced features, such as ultra-night mode and AI portrait mode, to help users capture the perfect shot every time.
The phone maker says that Find N2 Flip's flagship 50MP main camera features a large Sony IMX890 sensor with an f/1.8 lens that laid a strong foundation for incredible imaging.
According to Oppo, users of the Find N2 Flip "see more and capture with confidence, as the largest cover screen of any flip phone gives users the clearest selfie previews available. And when taking a photo or video of someone else, fire up Dual Preview so they can see how they look."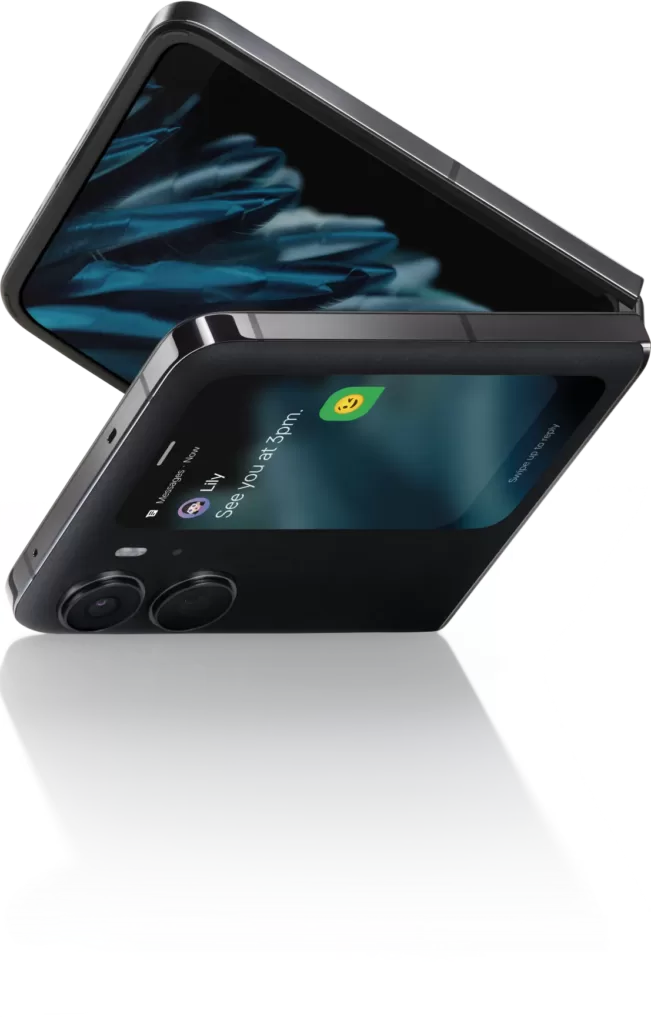 Users can further unlock more creativity with FlexForm Mode, made possible by the New Generation Flexion Hinge, as the Find N2 Flip holds its position mid-fold between 45º and 110º for waist-level dynamic angles, and evocative 4K time-lapse video.
The FlexForm Mode, Oppo says, also turns the flip phone into a tripod-steady, hands-free camera. "Just part-fold it, place it on a surface and then trigger the shutter release with an open palm gesture – perfect for group shots. It also harnesses the power of the 32MP selfie camera." With its Sony IMX709 sensor, autofocus, and wide-angle lens, users can rest the phone down for a high-quality hands-free video call, with FlexForm mode optimised for popular apps like WhatsApp and Zoom.
Oppo says that the camera, which was co-developed with the iconic camera manufacturer, Hasselblad, lets Find N2 Flip captures pro-grade colours, a fully featured Professional Mode, and its unique XPAN mode freezes time in a wide, cinematic frame. "Much more than just a photography champion, the Find N2 Flip's in-house imaging NPU, MariSilicon X, boosts night video to capture ultra-clear 4K footage in low light."
The Oppo Find N2 Flip also boasts a powerful onboard processor, the Qualcomm Snapdragon 870, which ensures that the phone runs smoothly and efficiently. The smartphone phone also comes with 8GB of RAM and 128GB of internal storage, providing users with ample space for all their photos, videos, and other files.
The Oppo Find N2 Flip also comes with a range of other impressive specifications, such as a 6.7-inch OLED display, 5G connectivity, and a long-lasting battery.
Oppo Find N2 Flip has 'longest and charging flip phone battery'
Oppo, which touts its device as "the longest lasting and fastest charging flip phone" says the Find N2 Flip crams a massive 4,300mAh battery into its compact body. "This is the biggest battery in any flip phone by a huge margin."
According to OPPO, its tests reveal that "the Find N2 Flip is the first flip phone to confidently offer a full day of use on a single charge – critical in popularising the category on the whole."
The Find N2 Flip – 44W SuperVooc feature helps take the battery from nearly empty to 50 per cent in just 23 minutes, and up to 100 per cent in less than an hour, the phone maker claims.
"Additionally, OPPO worked closely with MediaTek to create an optimised version of its flagship Dimensity 9000+ chipset for the Find N2 Flip, resulting in one more hour of video calling, two more hours of social media and five hours of music streaming," the tech company says.
Source of Article