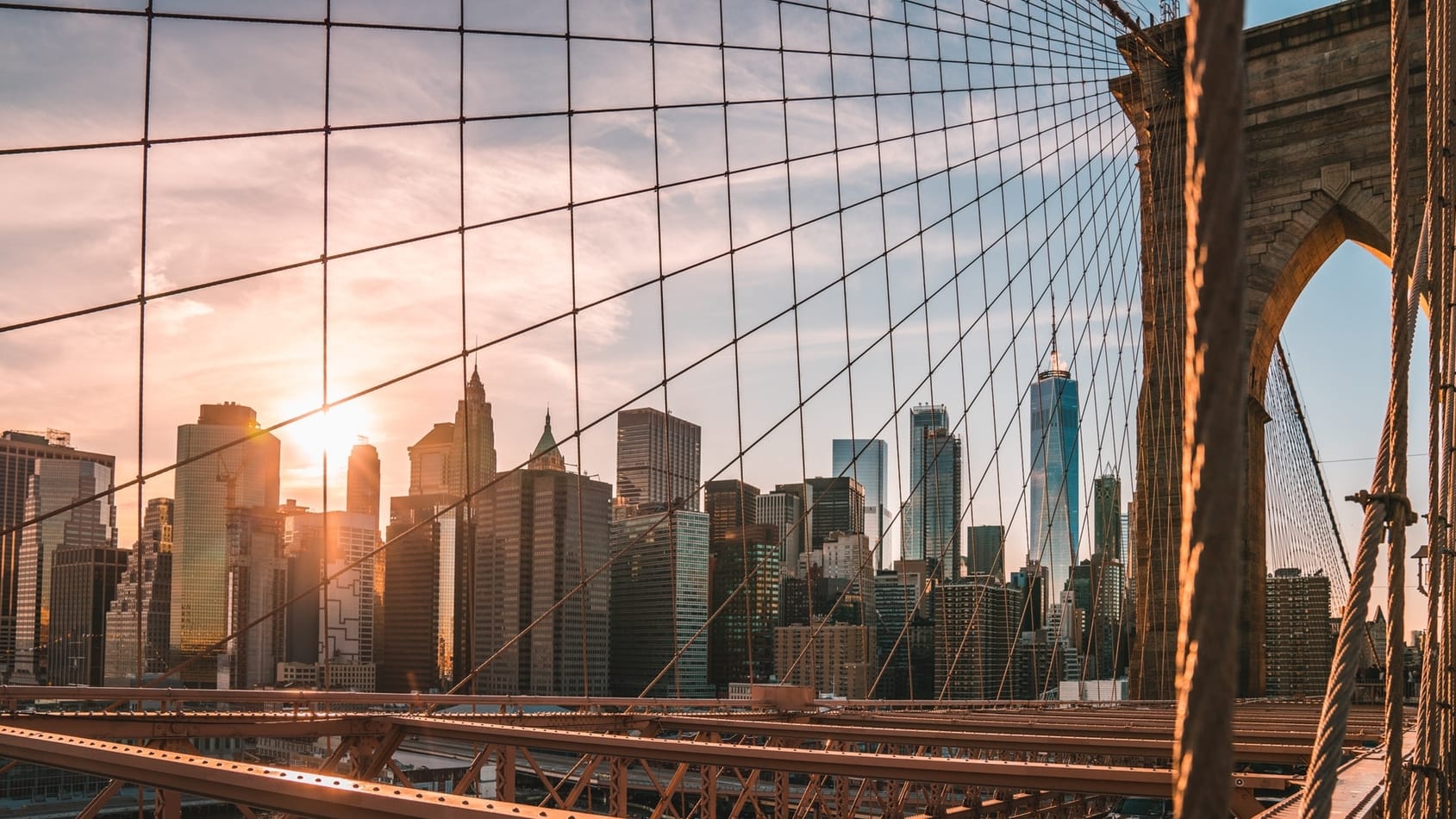 New York City is hatching a plan to become the world's capital for innovation in blockchain technologies.
The city's ambition to lead education and investment in distributed ledger technology was announced at the start of the annual Consensus conference, hosted by CoinDesk, a media platform that specialises in digital currencies.
James Patchett, President and CEO of the non-profit New York City Economic Development Corporation (NYCEDC), said two initial efforts to promote blockchain in the city have already begun. These include the NYC Blockchain Resource Center, a bricks-and-mortar space in which to convene industry, government and business leaders, along with a public competition for entrepreneurs to pitch blockchain-based solutions to public sector service challenges.
"The city is putting a big focus into blockchain to find out how we can grow the industry and make sure it's creating great opportunities for New Yorkers," said Patchett. "We're a global leader in finance, real estate, media, and tech–all industries seeing incredible innovation from this new technology."
A blockchain is a piece of recorded activity between one computer and another, which no third party has the ability to change or alter once completed. Altering one action means altering all actions in a single chain, and so each 'block' must be verified in accordance with its preceding constituents before being added. The technology is widely associated with giving Bitcoin and other lesser-known digital currencies their underlying privacy and security.
According to Burning Glass, an analytics software company, New York job postings for roles involved in fostering the technology increased eightfold from 2015 until 2017. Last year, New York's venture capital investments in blockchain businesses grew to around US$200 million.
Since 2015, regulators have had limited success in implementing guidelines that encourage sufficient risk among blockchain start-ups. The resource centre aims to provide a forum in which federal regulators as well as the New York State Department for Financial Services can have an open and frank discussion on the issue.
Ryan Birchmeier, Senior Associate of Public Affairs at NYCEDC, told Cities Today that the novelty of blockchain technology gives future talks between regulators and innovators the potential to accelerate its adoption through mutual learning.
"We don't think regulators are looking to stifle its potential, or its many applications," Birchmeier said.
The NYCEDC said a request for proposals for the new public competition has been sent and that it is expected to launch later this year. The event follows a similar formula to the city's BigApps civic innovation competition last held in January 2017. BigApps drew a list of finalists including On Board, a distributed passenger check-in system for New York City's Access-A-Ride, and nesterly, which connects elderly household owners seeking help around the house with young people seeking low rent.
"We're a global leader in finance, real estate, media, and tech–all industries seeing incredible innovation from this new technology." – James Patchett, President and CEO, NYCEDC
The contest will also host workshops to teach the public and local government leaders about the underlying functionality of blockchain, and to demonstrate cases in which it has been used to improve the security and efficiency of government services.
"The BigApps Blockchain competition and the Blockchain Resource Center are great opportunities for NYC's tech talent to explore the economic potential and job opportunities associated with this emerging technology," said council member Peter Koo, who is also Chair of the Committee on Technology.
The original version of this article first appeared in Cities Today. Views expressed in this article do not necessarily reflect those of ITU.
Source of Article