Eric Goldstein
Published on: December 23, 2022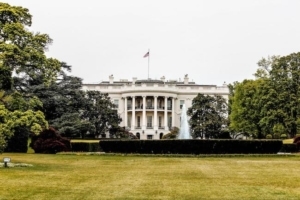 The first US national cyber director, Chris Inglis, is planning to resign early next year.
The U.S. cybersecurity chief, who also oversees the Office of the National Cyber Director (ONCD) since its establishment in July 2021 — will be replaced by an acting director, Kemba Eneas Walden, who joined the office in May and was previously an executive at Microsoft, according to CNN.
Inglis did not deny that he was stepping down and expects to retire, according to multiple reports. CNN wrote that his goal was always to get the office up and running and then leave it in good hands.
The Office of the National Cyber Director was established by the National Defense Authorization Act for Fiscal Year 2021, according to the ONCD website. The National Cyber Director serves as a principal advisor to the President on cybersecurity policy and strategy, and cybersecurity engagement with industry and international stakeholders.
"ONCD is working to ensure every American can share in the full benefits of our digital ecosystem, including the economic prosperity and democratic participation it enables, while aggressively addressing and mitigating the risks and threats at large in cyberspace," it says on the website. "By cultivating unity of purpose and efforts across agencies and sectors, ONCD will contribute to the development and implementation of stronger national strategy, policy, and resilience for our digital ecosystem."
Inglis has served as a professor in Cyber Security Studies at the United States Naval Academy since 2014, according to Wikipedia. He was also the Deputy Director of the NAS from 2006-2014, and won the President's National Security Medal in 2014. Inglis served in various roles at the NSA since 1986.
He began working for the White House during President Biden's first year in office.
"The ONCD intends to build out its capabilities and partnerships significantly in Fiscal Year 2022 to support this whole-of-nation effort," ONCD website says. "Together through public and private engagement, it is helping define and implement America's cyber agenda to ensure that our nation builds back better in and out of cyberspace."
Source of Article