Tyler Cross
Published on: May 10, 2023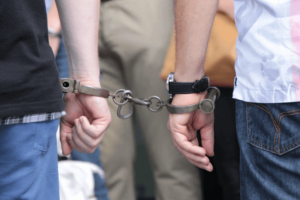 Four US citizens plead guilty after being arrested during the third sweep of an FBI investigation into online DDoS-for-hire hackers and threat actors.
A Denial-of-service attack (DDoS attack) is when people attempt to overwhelm a website's network by targeting its infrastructure with a flood of traffic. These attacks can be used to bring down businesses or make websites vulnerable to further attack while it recovers.
This week's arrests are actually the third wave of FBI sweeps against prominent booter services that could launch DDoS attacks on unsuspecting people. The investigations found that these services were used by hundreds of thousands of people to target millions of victims over time. These threat actors would target financial institutions, schools, universities, and US government websites, usually with the goal of making money off their crimes.
"Ten of the 13 domains seized today are reincarnations of services that were seized during a prior sweep in December, which targeted 48 top booter services," the Justice Department said in its release. "For example, one of the domains seized this week — cyberstress.org — appears to be the same service operated under the domain cyberstress.us, which was seized in December."
That said, it did confirm that most of these services did not reappear after the first two sweeps.
DDoS services can be particularly nasty, especially given that DDoS protection is significantly more expensive than the tools to launch attacks. DDoS attacks are also often times carried out in groups, meaning that even DDoS protection services can be overwhelmed. It leaves victims in situations where they have to pay even more to 'overprovision' against attacks by paying a lot for bandwidth, protection services, and expensive technical hardware.
The four defendants, Jeremiah Sam Evans Miller (23 years old), Angel Manuel Colon Jr. (37), Shamar Shattock (19), and Cory Anthony Palmer (23) are scheduled to be sentenced in the summer. The crimes in question are punishable under the Computer Fraud and Abuse Act and carry a sentence of up to 10 years.
Source of Article