A cursory glance at history will reveal that the rise of tough, critical situations usually forces innovation, hence the phrase 'Necessity is the mother of invention'. As the COVID-19 pandemic continues to ravage the world, innovations to fight it have gone up a notch.
A few weeks after the outbreak in Africa, two innovation hubs, Co-creation Hub (CcHub) and Ventures Platform Hub, stepped up to combat the spread of the virus by sponsoring innovative projects and solutions.
On April 1, WHO in Africa held its first hackathon for COVID-19, bringing together a number of innovators from sub-Saharan Africa to pioneer local creative solutions against the pandemic, and address critical gaps in the region.
Groups like Alliance4ai are also aiding startups with innovative ideas during the pandemic, as well as the strategic lobbying of relevant policy stakeholders.
So far, some funds have reportedly been disbursed by Nigerian techpreneurs to innovators in the fight against the pandemic.
Here are some individuals and startups in Africa with interesting innovations against COVID-19.
Chatbots and self-assessments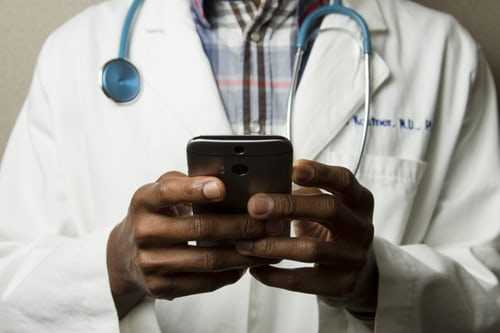 Advertisement
A number of platforms have been developed to help the public analyse their symptoms and determine if they have COVID-19 or not. While this method might not detect those with latent symptoms, it could reduce panic and crowding of testing centres.
---
Suggested Read: How the COVID-19 pandemic amplifies the need for telemedicine adoption in Nigeria
---
In Nigeria, a triaging app is being developed by Wale Adeosun and his team at Wellvis health, a health tech startup. The COVID-19 Triage Tool is a free online tool to help users self-assess their coronavirus risk category based on their symptoms and their exposure history.
Depending on their answers, users will be offered remote medical advice or redirected to a nearby healthcare facility.
With the COVID-19 tracker by another healthtech startup, Infodemics, users can report isolation or request for testing after answering a few questions about possible symptoms.sts.
The South African government is using a WhatsApp interactive chatbot that can answer common queries on COVID-19, symptoms and treatment. Since its launch in March, it has reportedly reached over 3.5 million users in five different languages.
3D printing of medical masks
Natalie Raphil is a leading AI innovator in Africa and the founder of Robots Can Think, a company that specialises in creating artificial intelligence capable of controlling robots (factory robots, household robots, cars, and others). She is also the leader of the educational stream for WomeninAI South Africa.
Some of her inventions include an Autonomous RPA (Robotic Process Automation) software, biodegradable 3D-printed drinking filters and straws, and with inventor partnerships, an AI walking stick, and various other products of machine learning.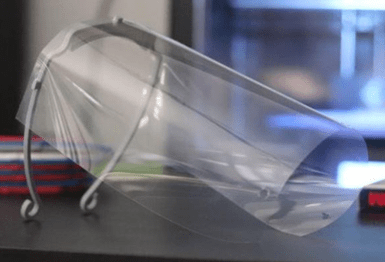 In the fight against the pandemic, Natalie is working to provide cheap and accessible medical masks for hospitals. With the aid of members of the Robots Can Think platform and Women in AI community, she is using about five 3D printers to design and produce 100 masks a day for distribution to some major hospitals in Johannesburg.
Real-time COVID-19 tracker
The spread of COVID-19 in Africa has highlighted problems such as misinformation and the lack of data or the means to gather it. In such critical times, up-to-date information and relevant data become even more important.
Darlington Ahiale Akogo, Founder and Director of Artificial Intelligence at GUDRA, and its subsidiaries, has been making some innovations in this regard.
Based in Ghana, Akogo, with a team of 20 persons, has built a comprehensive real-time tracker of COVID-19 cases across Africa. This will provide policymakers and relevant parties with real-time information to track the spread of the virus and help them plan efficient interventions like drug and medical supply distribution, as well as social distancing measures.
He is currently seeking more volunteers from African countries to collect data for real-time analysis and more epidemiologists and statisticians to work on epidemiological modelling and forecasting.
Lung X-ray scans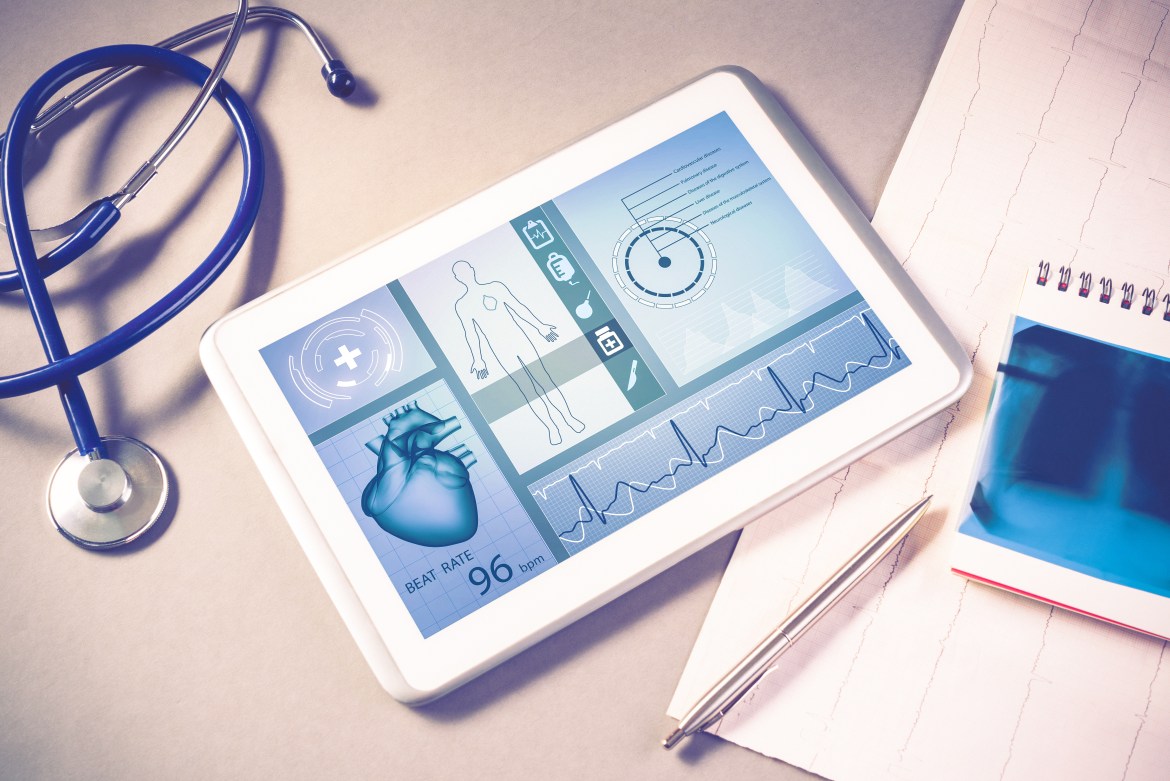 Tunisia had about 909 confirmed cases as of Wednesday, April 22, and while awaiting a cure, some researchers are searching for ways to contain the virus, as well as ways of testing a large portion of the population.
Some Tunisian engineers have built an accessible web-based platform that scans lung X-rays and evaluates whether patients are likely to be suffering from the novel coronavirus.
Backed by German development agency GIZ, the Italian Society of Medical Radiology, and tech giants IBM, some teachers and students of the National Institute of Applied Sciences and Technology (INSAT) have been developing the platform — COVID-19 Exam CT/XR images by AI — since March.
With thousands of lung X-rays for both healthy and COVID-19 patients being fed into the platform, the AI can recognise the signs of the virus on human lungs. The process is still being optimised to recognise people with few symptoms.
With just an X-ray and an Internet connection, once an image is uploaded on the platform, the AI generates a recognition score for the tested person.
While still in its testing phase, pending approval from Tunisia's ministry of health, this could be useful in remote regions that lack major hospitals and specialist doctors.
Using sound to generate X-rays
Kenyan health startup, Tambua Health, has been working on a device called T-sense that uses acoustics and deep learning for pulmonary imaging. With this device, sounds from the lungs and the heart are converted to images to help treat various respiratory diseases.
Co-founded by Eric Kirima, Daniel G., and Lewis W. in 2018, the project has been in the works for quite some time, but with the outbreak of the pandemic, it could witness increased relevance.
Testing kits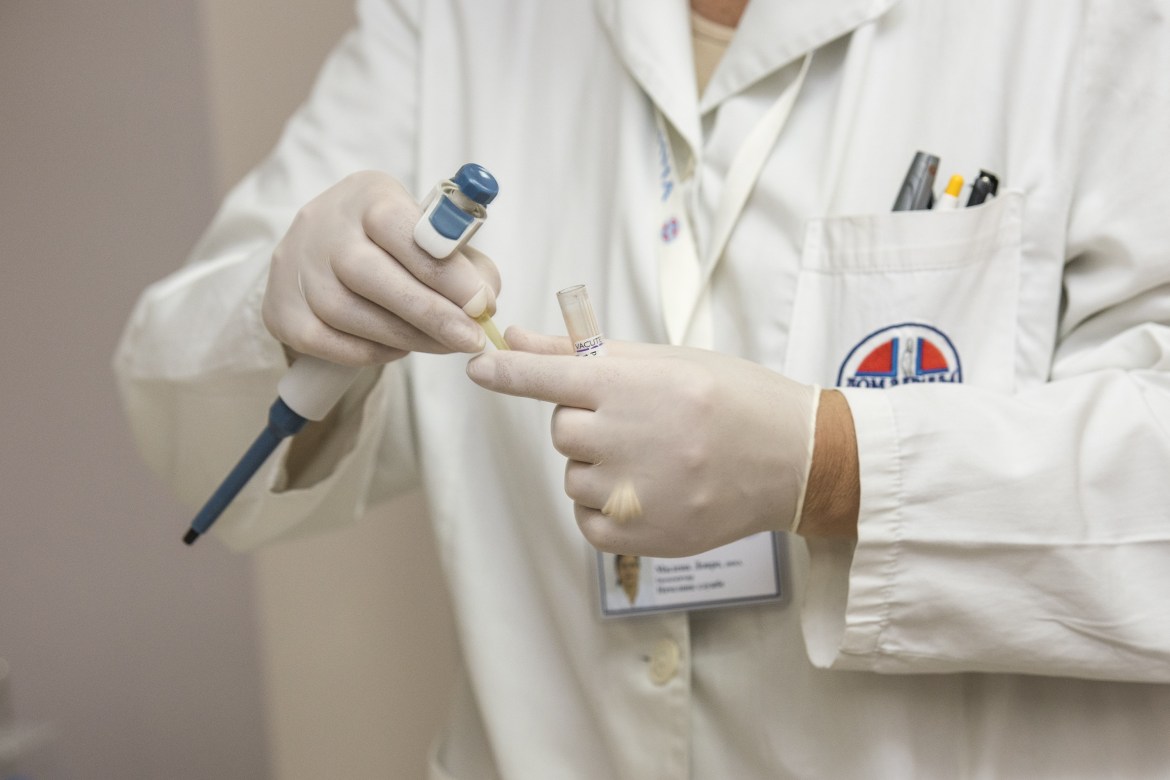 Since the onset of the pandemic in Africa, very few people have been tested. In Nigeria for example, with a population of almost 200 million, only about 7,153 people have been tested, while Ghana has tested roughly 68,591 of its estimated 29 million population.
To ramp-up COVID-19 testing and protect frontline healthcare workers in Nigeria, Dr Ola Brown, Founder of Flying Doctors Investment Group, recently launched mobile testing booths that have the potential to cut down the use of single-use Personal Protective Equipment (PPE), which are in short supply.
With these booths, healthcare workers put their hands into gloves and take samples, never coming in contact with the patient. Pending approval from the Nigeria Centre for Disease Control (NCDC), protective gears are still being used in these booths.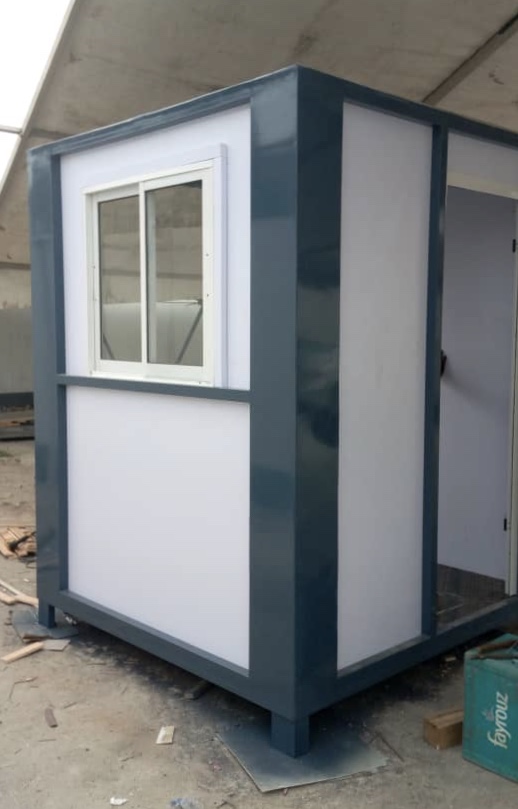 ---
Suggested Read: How I Work From Home: The pandemic work diary of a doctor fighting the coronavirus with tech
---
Dr Amo-Boateng, a professor at the University of Sunyani, Ghana, and CEO of Enyinam Tech, a clean energy company, among others, is working on six key solutions that could be critical during the pandemic in Africa.
Rapid diagnosis: With a testing kit consisting of a mobile phone and sensor unit connected by cable or Bluetooth, Amo-Boateng is working on a test kit that can provide results in less than one minute.
Parametric optimisation: Explaining the science in this paper, he has also built an algorithm that can speed up AI in mobile phones and computers up to 1000 times, even without the need for supercomputers.
A potential cure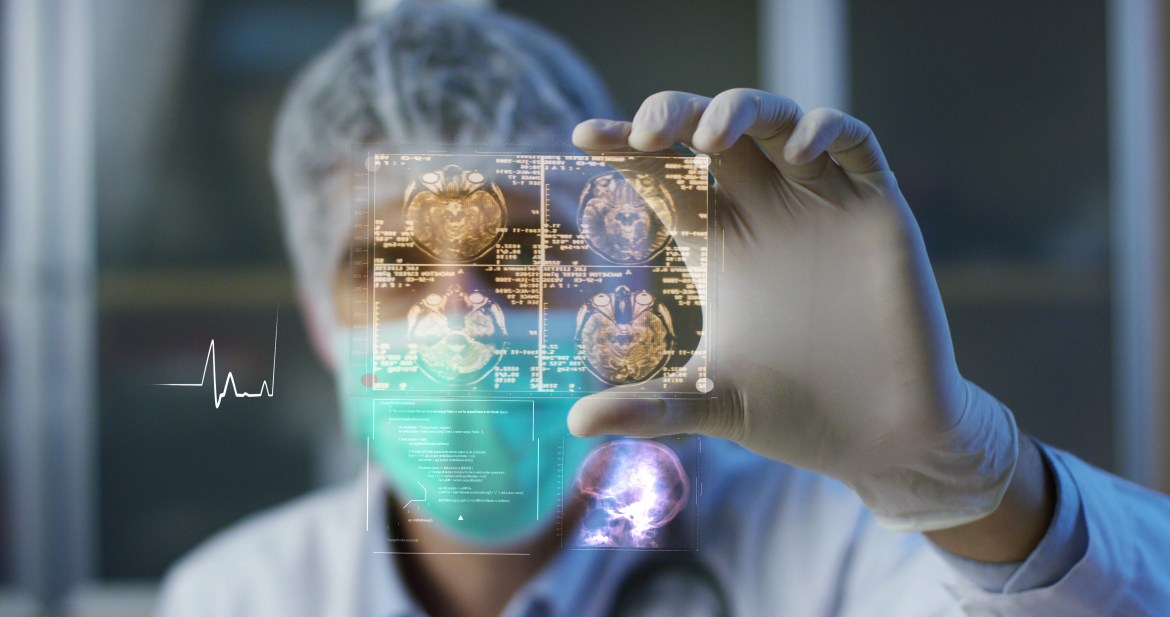 So far, no definitive cure or vaccine has been announced for COVID-19, and researchers are still trying to understand the nature of the virus. With the use of AI, Amo-Boateng wants to improve research in this regard in Africa.
Understanding the virus: A protein folding algorithm that will determine the structure of the virus in the 3D space using faster and optimised AI.
Screening through existing drugs: An AI is currently being worked on to screen about 1.9 million existing drugs from the Zinc database and DrugBank in search of potential solutions.
Generating new drugs: He is also working on an AI able to identify fake drugs that cannot be manufactured and generate new ones to meet certain targets.
Drug from physics: Though extensive research is still being done, there is currently no cure for the latest strain of the coronavirus. Since no cure has been found through chemical means, Amo-Boateng is currently working on a prototype that can disrupt the activities of the virus using frequencies from light and sound.
He welcomes collaborations with other great minds in Africa to help complete the development of these solutions, drive adoption, and provide means of an adequate trial and approval of completed solutions.
Several hubs and platforms have announced various hackathons and innovation challenges and it will be safe to expect even more amazing innovations from across the continent.
According to Alex Tsado, Technical Product Manager (External) for NVIDIA and founder Alliance4ai, financial and policy support should be given to various individuals and startups, especially those with timely innovations in Africa.
---
Nigerian startups raised $55.4m in Q1 2020; over 99% of which came from foreign sources. Find out more when you download the full report.
---
Subscribe to the Techpoint Africa Newsletter for weekly updates
---

Comments
Source of Article