Colin Thierry
Published on: August 10, 2022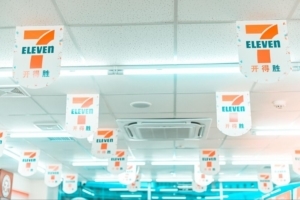 7-Eleven stores in Denmark shut down on Monday after falling victim to a cyberattack that disrupted their payment and checkout systems throughout the country.
The attack occurred during the early morning on Monday, with the company's post on Facebook saying that they were likely "exposed to a hacker attack".
The translated statement said that the company closed all of its stores in the country while investigating the security incident.
"Unfortunately, we suspect that we have been exposed to a hacker attack today, Monday 8 August 2022. This means that we cannot use checkouts and/or receive payment. We are therefore keeping the stores closed until we know the extent. We naturally hope that we can open the stores again soon," added 7-Eleven DK.
An alleged 7-Eleven employee in Denmark also confirmed the cyberattack in a now-deleted Reddit post and said that workers were forced to close the store after checkout systems stopped working.
"Working at the 7-eleven at Strøget and our checkout system does not work, all the country's 7-eleven run with the same system, so all 7-eleven in Denmark are "closed" right now," said the 7-Eleven employee on Reddit.
"We ourselves have closed our doors to customers and have put up a sign," they added.
Currently, there are no further details about the attack on 7-Eleven DK, including if ransomware was involved or not. Ransomware has become the most common type of cyberattack to cause wide-scale outages for companies and organizations.
Source of Article