The 2023 Goodwood Festival of Speed draws near, and that brings the prospect of new, magnificently fast and fearsome vehicles from companies known and unknown. The EV Sport 01 emerges from the latter category, developed by Japanese auto tech and engineering company AIM Company Limited. The concept car is a curvaceous roadster and pure driver's car powered by a dual-motor electric RWD.
Truth be told, we're not sure the 154-in (390-cm) EV Sport 01 has the pure drivability or mood-boosting zoom-zoom to become the Mazda MX-5 Miata, or even Honda S2000, of the electric era. But it certainly has the same level of simple, effortless style, a siren call to anyone with a driver's license and pulse.
The EV Sport 01's smooth-flowing look comes courtesy of former Nissan design chief Shiro Nakamura and his firm SN Design Platform. It strikes us as rather Porsche 911-like up front, albeit with inflated levels of volume and a sturdy, ground-skimming foundation of splitters and side skirts. From the front, the centralized glasshouse feels like it's floating between the front-to-back side bulges, flowing gradually in back to the precipice of an abrupt Kamm tail brought to life with a digital logo and quad-split oval taillights.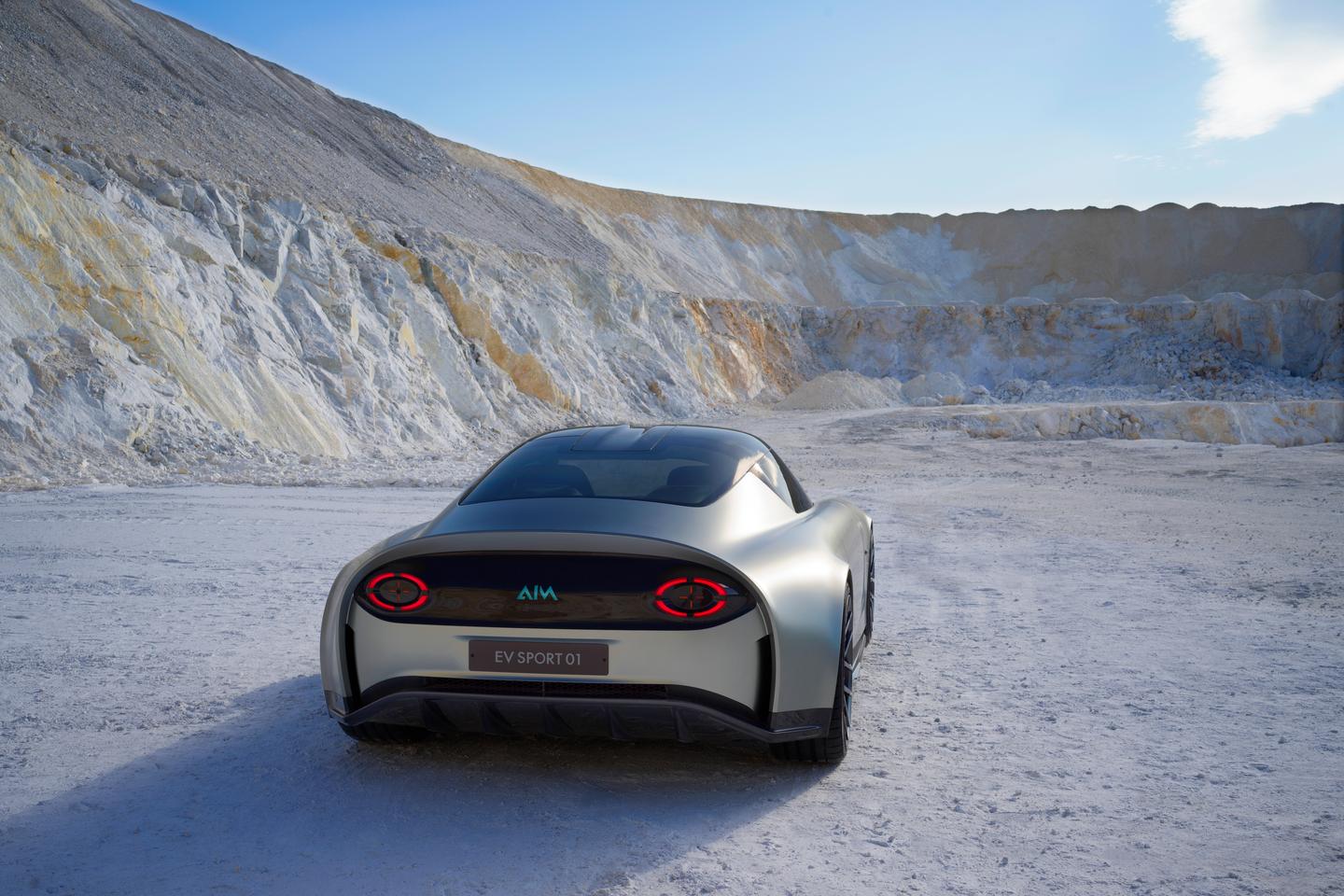 Below its carbon-fiber-laminate skin, the EV Sport features a carbon tub chassis with tubular aluminum subframes pinned to the wheels via front and rear double wishbones. All that carbon and aluminum keeps weight down under 3,150 lb (1,428 kg). The concept rolls on 20-in wheels with 235/35 ZR20 front and 275/30 ZR20 rear tires.
The EV Sport 01 concept is more a display case for AIM's APM200 electric motor, two of which driver the rear wheels. With power flowing forth from the 81-kWh lithium battery pack, the motors combine for 483 hp (360 kW) and 546 lb-ft (740 Nm) of torque.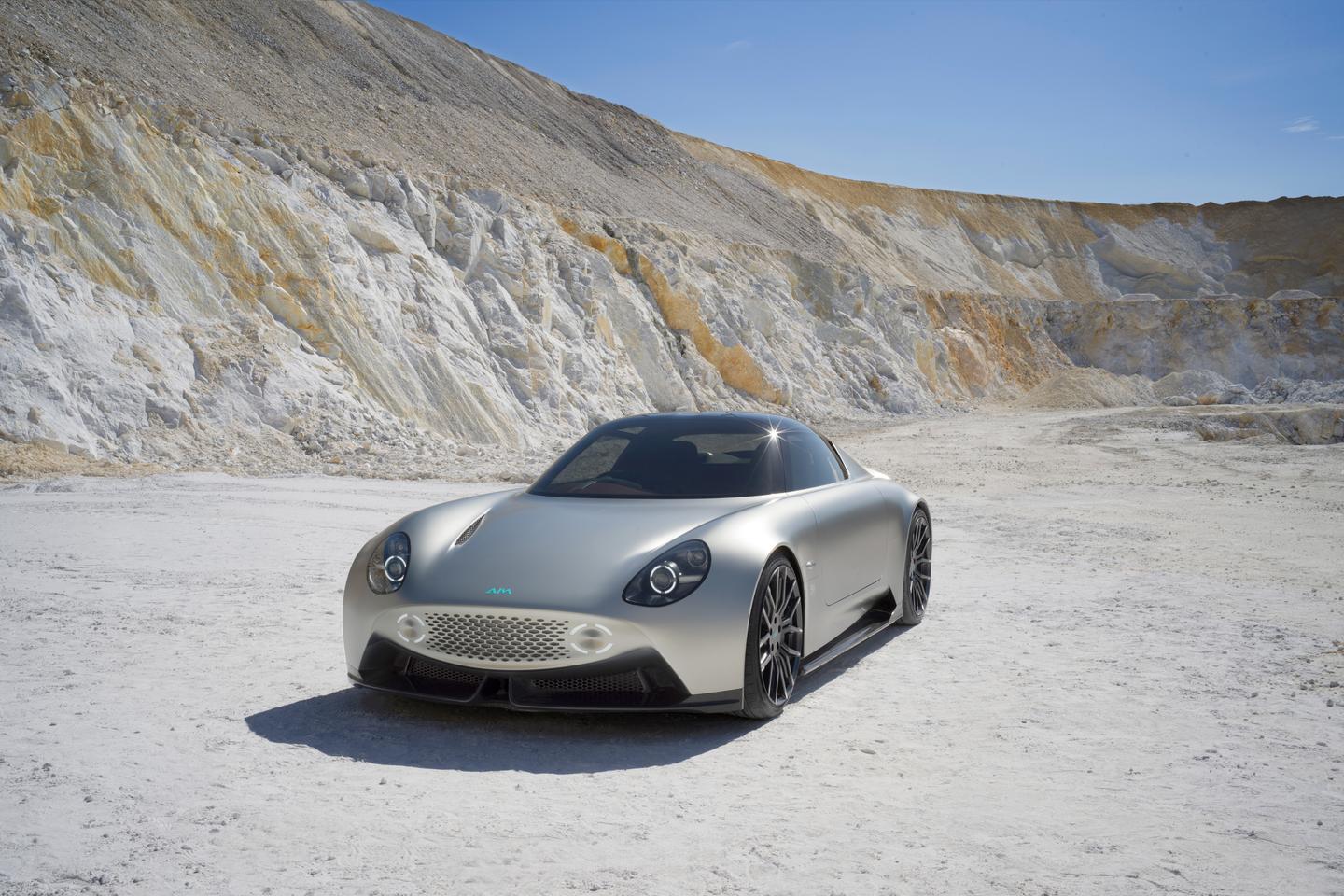 "The vision for the AIM EV Sport 01 was fast and enjoyable to drive," said AIM president and CEO Yukinori Suzuki. "While the mainstream trend for EVs is AWD, the character of this car called for a RWD configuration. Having created our own series of advanced electric motors, the AIM EV Sport 01 is also the perfect way to showcase our expertise in advanced powertrain development."
AIM first revealed the EV Sport 01 concept in April and will give it a dynamic debut at Goodwood, where Suzuki will pilot the car up the hill. While the aim is clearly to advertise the APM200 motors and AIM's technical capabilities in the EV space, the company is testing the car and investigating the potential for a limited series production run.
Source: AIM via Newspress
Source of Article