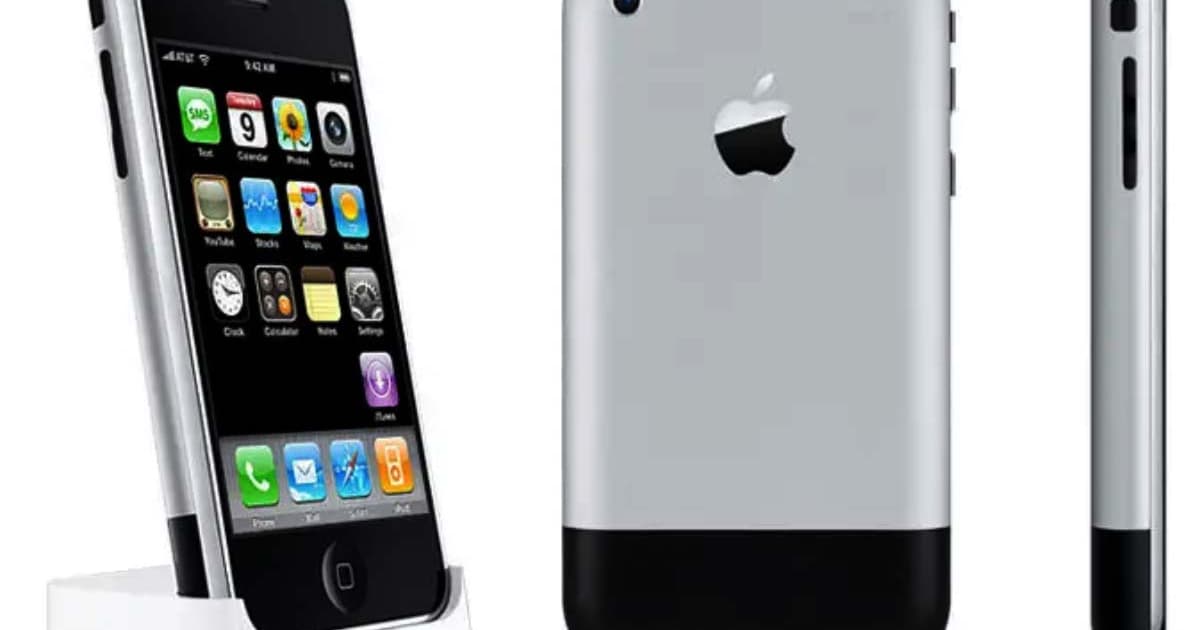 The original 2007 Apple iPhone that started the smartphone market is now breaking auction records. In August 2022 an original iPhone sold for $35,414 then $39,339 in October 2022, $63,356 in February 2023 and now $190,373 on Sunday night.
When a collectible's time has come, the market forces sometimes seem overwhelming.
Such is the case with Apple's original iPhone, which has four times broken auction records in the last 12 months first with a price of $35,414 at RR Auctions in August 2022, then $39,339 at LCG Auctions on 16 October 2022, rising to $63,356.40 at LCG Auctions in February 2023, (another went for $54,904 at RR Auctions on 16 March 2023) and finally to $190,373 at LCG Auctions on Sunday night.
Whatsmore, there is no guarantee that this phenomena has fully played out yet, as the number of unopened original 2007 iPhones might not yet be exhausted, and the marketplace has already anointed it as one of the most important technological collectibles of all time.
Perhaps even more remarkably, the price of the 2007 iPhone at auction looks set to surpass the price of Apple's original Apple-1 computer, which has never sold for more than USD$1.0 million.
The record price for an Apple-1 computer was set at Bonhams' History of Science Auction in New York on 22 October 2014 with the $905,000-sale of the Apple-1 computer, almost double its high estimate, making it the world's most valuable relic from the Computer Age.
The Apple-1 was the first pre-assembled personal computer ever sold, and is widely acknowledged as the harbinger of the personal computer revolution.
Other sales of the Apple-1 over the last few years including prices of $815,000 in 2016, $736,863 in 2020, $668,000 in 2013 and $640,000 in 2012.
While you might currently be trying to remember where you put your old iPhone, it is unlikely to be worth this much unless it is still sealed and unopened in the box. That's the state that collectors deem to be the most valuable for video games, video cassettes and now original iPhones.
Just the same, the value of an original 2007 iPhone will not be insignificant a few years from now whether it is sealed or not, because the marketplace is already acknowledging it as one of those collectibles that changed the world, and hence 100 years from now, an iPhone even in opened but original packaging might be worth more than a Rembrandt – a true family heirloom.
The original Apple iPhone changed the world perhaps more than any other single gadget in history, and just 16 years after it kickstarted the world smartphone marketplace when it was released on 29 June 2007, it is heading for stratospheric prices.
The original iPhone was available with either 4GB or 8 GB of storage, at price points of $499 and $599 respectively, but the 4GB model did not sell well and was discontinued – the iPhone that sold for the $190,373 was a 4GB model, the rarer of the two.
Source of Article