Arc browser: Fast facts
Key features: User-centered, highly customizable design, rich in features, integrates apps with web browsing to create an all-in-one multitasking experience.
Pricing: Free.
Best for: Users looking for a modern, customizable and private browser.
In the diverse and ever-expanding digital world, web browsers have always been a sector dominated by big names, but Google's Chrome, Apple's Safari and Microsoft's Bing have a new competitor in Arc. The concept behind this hyper-personalized browser developed by The Browser Company is to provide a customizable web experience and act as the web's operating system, integrating online content with apps and files.
Jump to:
Pricing
Arc is a freeware web browser. It's available for all Mac users for free and will be released in its free Windows version during the winter of 2023. Arc is also available for iPhone and iPad users in a stripped down version.
Is Arc available for Windows, Mac, Linux, Android and iOS?
As of July 2023, Arc is available only for Mac and iPhone users. The Browser Company will release a Windows version of Arc in the winter of 2023.
Arc is mainly designed as a desktop browser; therefore, its mobile iOS version for iPhones and iPads has some limitations. No Android version of Arc exists to date. Regarding other operating systems, such as Linux, the company hasn't announced any release.
Key features of the Arc browser
Considering that Arc is a web browser, the number of features it offers is impressive. Not only has The Browser Company invested in a modern design, but Arc has a wide range of features for advanced and nonadvanced users.
Going vertical with tabs
The main features of all web browsers are always positioned at the top in a horizontal structure, but in Arc, everything a user needs is on a left panel — this includes the search bar, tab list, bookmarks, apps and more. The vertical placement of the browser's features not only creates an original design and frees up space, but it allows users to multitask (e.g., a user could browse in Arc during a video meeting).
Arc can be customized and organized extensively. Tabs can be pinned, and "Spaces" can be created to manage tabs. The browser also offers split-screen mode (Figure A).
Figure A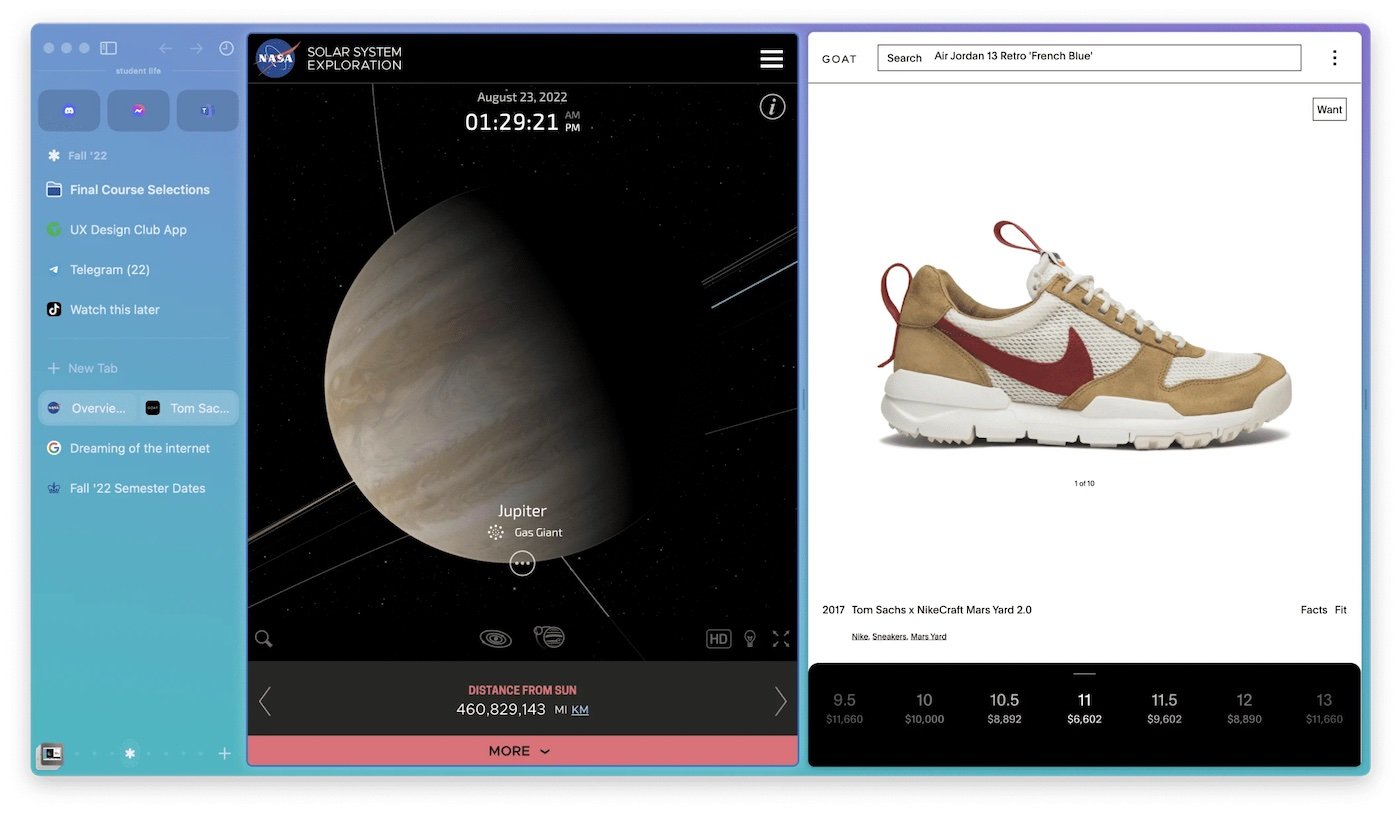 Design, design, design
Everything in Arc is oriented toward user experience. From colors and themes to layouts, users can play with the browser's settings intuitively, remixing components effortlessly (Figure B).
Figure B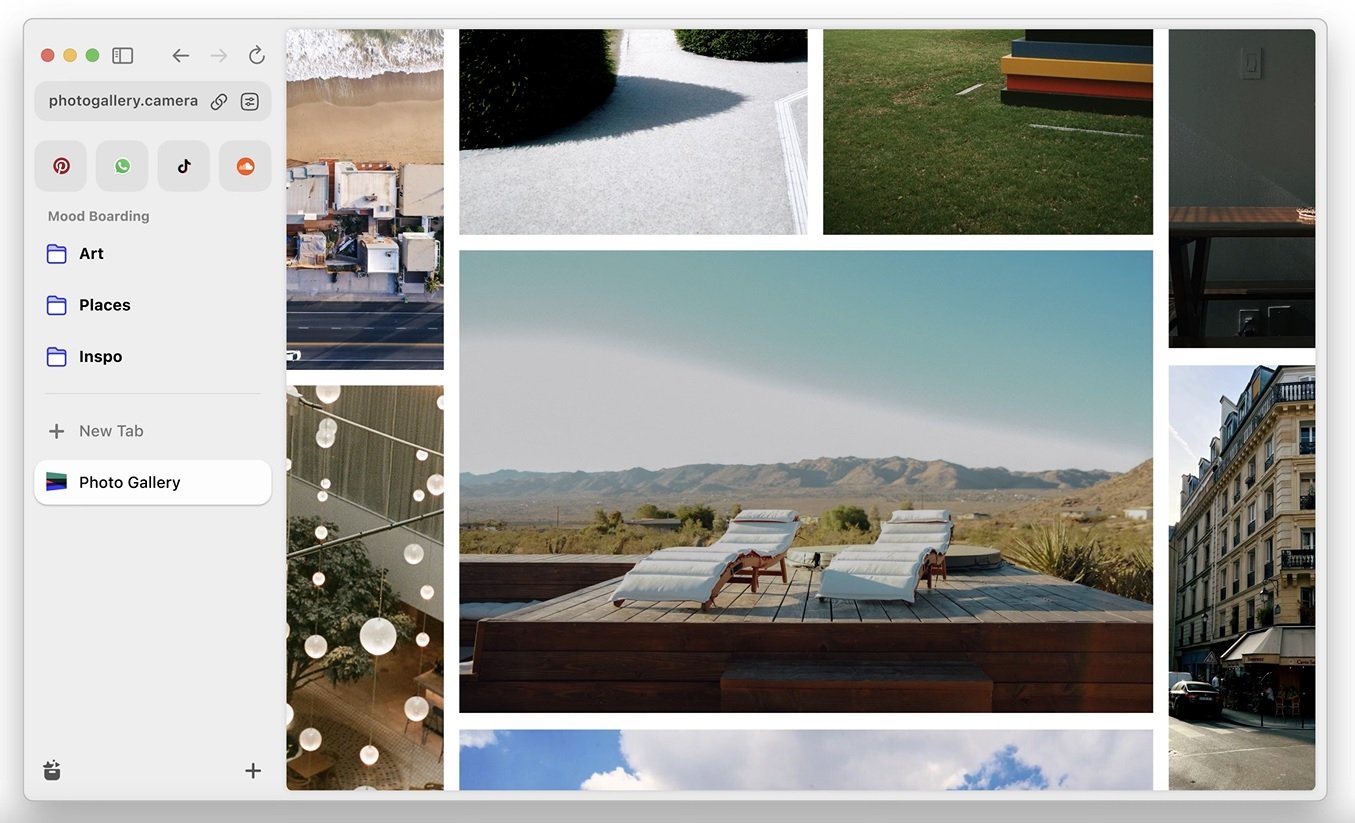 Boosts
With Arc's Boosts, users can save and share their themes and customizable browsing experiences with other users. Arc shares the best Boosts that users create in a central gallery.
More advanced users who have HTML, CSS, HTML and JavaScript knowledge can modify known websites and even remove entire sections of sites such as YouTube (Figure C), TikTok and Gmail. The original websites aren't modified — the only thing that changes is how users see that website when they deploy a Boost.
Figure C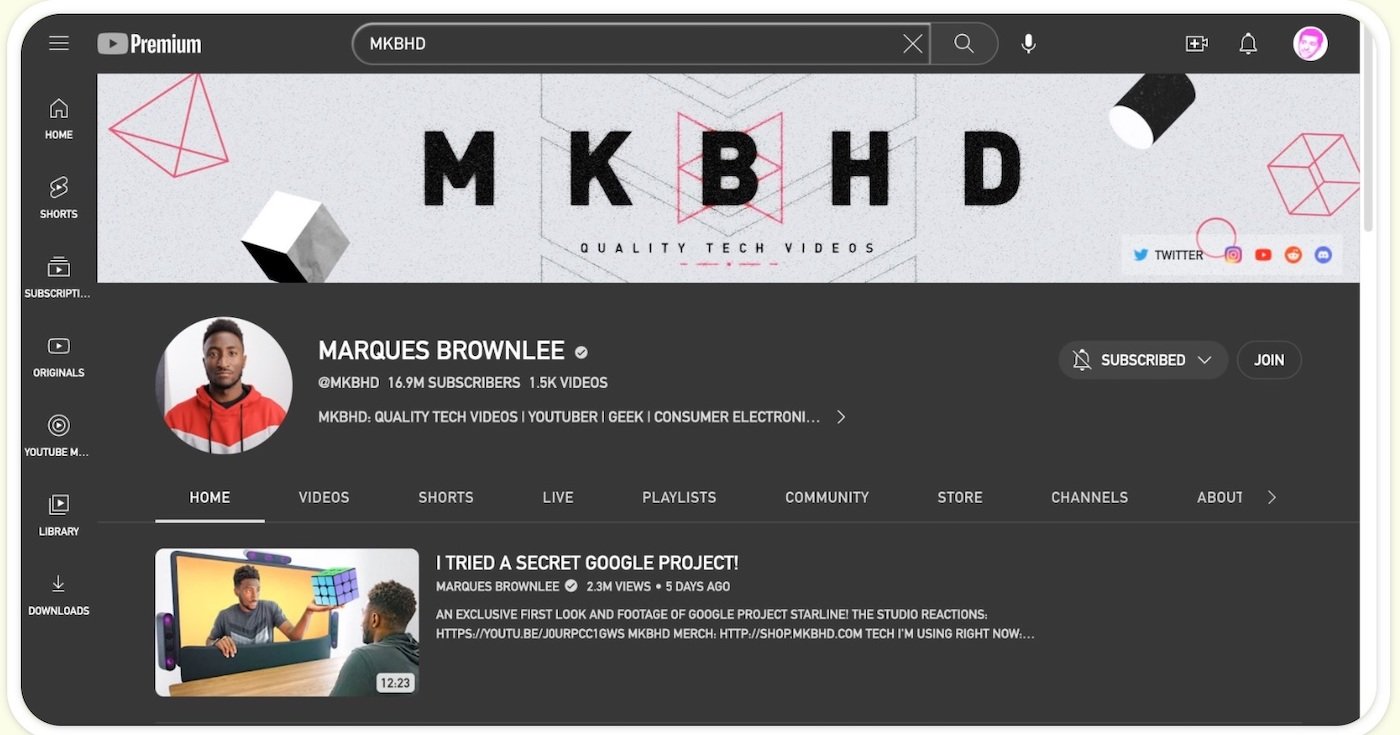 At this time, Arc hasn't faced legal problems due to giving users the power to change websites; however, media like Engadget have referred to this feature as capable of " … vandalizing any website."
Rapid onboarding
Setting up Arc Browser is a fast and intuitive process that only takes a few steps. From the start, users are asked to choose a color and theme, create their account and import bookmarks and other web browser data if they want. The browser can also sync with iCloud.
A browser or an OS? Why not both?
The Browser Company wants its browser to be the "web's operating system." To meet this ambitious goal, the company innovates and creates different apps that are integrated within the web browser. Apps can be used without ever leaving the browser.
Apps and Easels
Arc can integrate known apps such as Gmail and Google Calendar and present them to users as apps instead of web pages by placing a quick access on the left panel (Figure D).
Figure D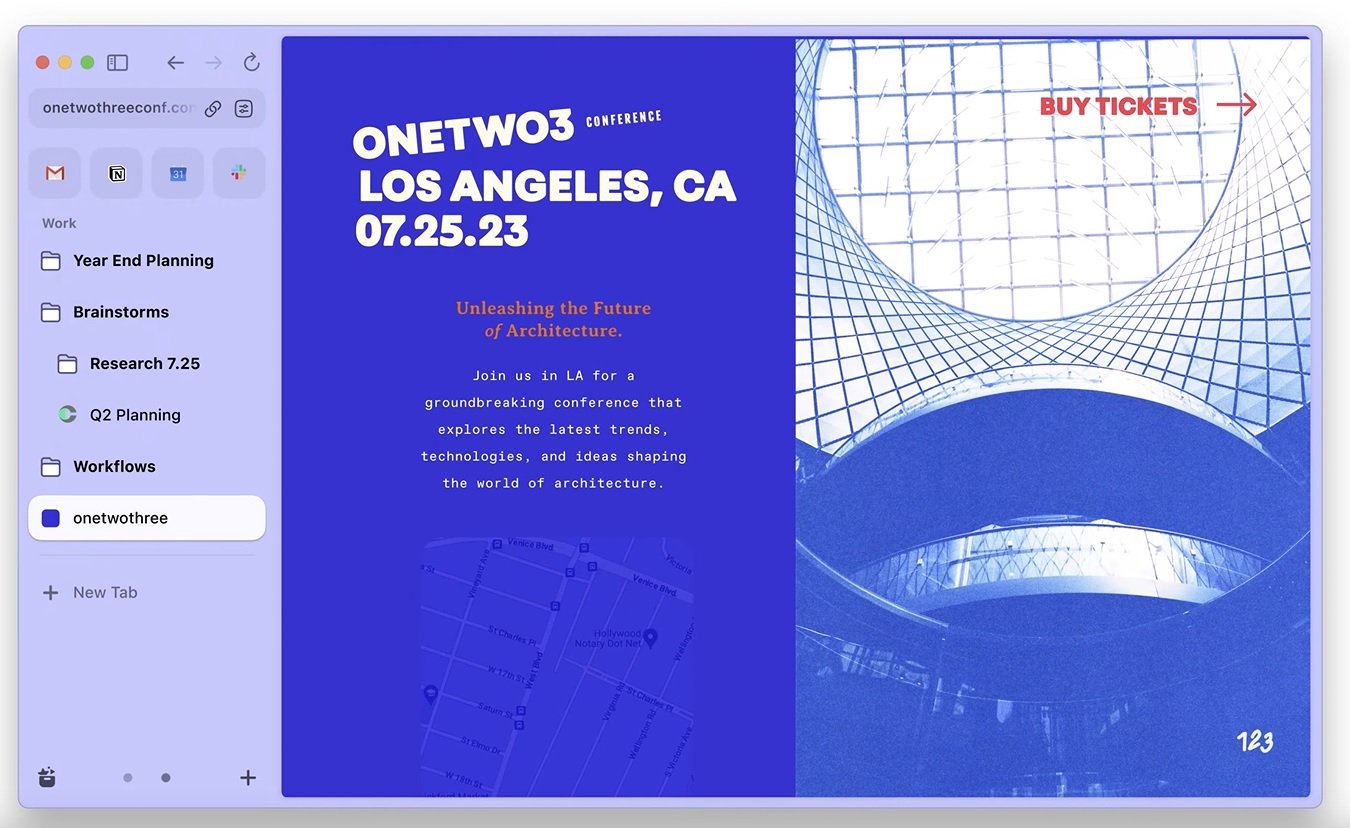 Additionally, the browser has its own apps. The Easel feature is used to create smart whiteboards; users can draw, write, add images, take screenshots and collect and share ideas while browsing the internet. The Easel features include tools for typing and drawing and each Easel can be kept private, shared with others and even posted online.
Arc has a notebook app that can be accessed from the left panel. Other apps and features of the Arc Browser include:
Little Arc: A small floating window that allows users to quickly browse new tabs without cluttering their workspace.
Proactive tab management: This feature automatically closes tabs that haven't been used in a while, keeping the browser tidy, and cleanup time can be customized.
Ad blocker: This feature blocks ads to improve browsing experiences and safety while speeding up the browser.
Smart picture-in-picture: Users can watch videos in a floating window while multitasking.
Listen to music while browsing: Users can play music or podcasts when browsing the web and integrate apps such as Spotify into their browsers (Figure E).
Figure E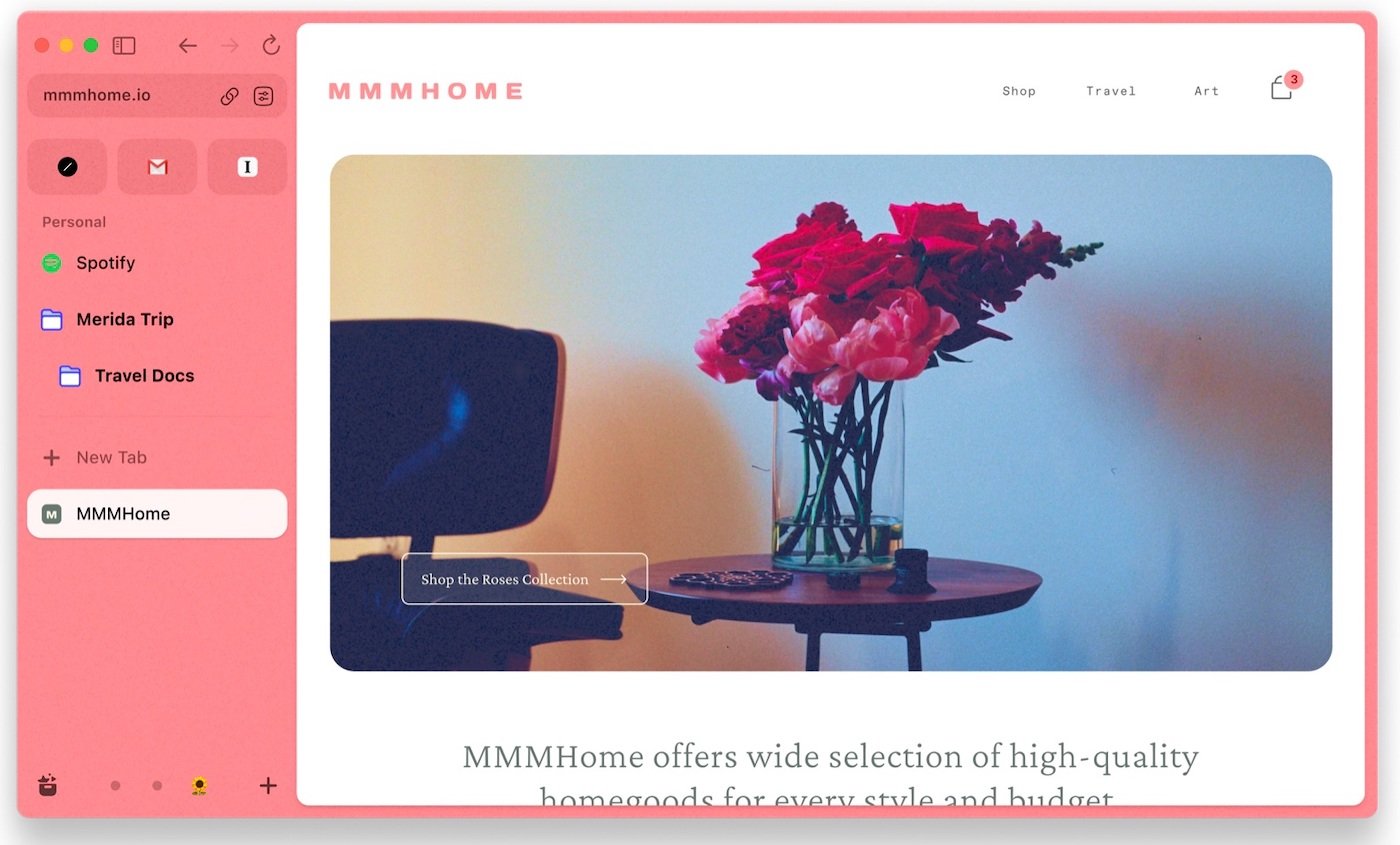 Mobile Companion
Arc does have a mobile version called Mobile Companion; it is a stripped, lightweight app for users to take their Spaces and Tabs anywhere. The mobile app is currently available only for iPhones via the Apple App Store.
Profiles
Using Arc, users can create customized Profiles. The Profile feature allows users to switch from work to school or personal mode with only one click. Each profile can store multiple login credentials and save browsing history and cookies. The Profile feature can also be customized with themes, colors, Spaces and tabs.
Privacy
Besides the mentioned ad blocker, Arc has strong built-in privacy features and a robust privacy policy. The company doesn't keep track of online activity or behaviors; it doesn't store or track what a user types; and the company promises not to sell data to third parties.
Users can control cookies and change other privacy and security settings by going to Preferences | General | Privacy Preferences. In the General preferences window, users can also change their default search engine and turn search suggestions on and off.
Arc browser's pros
Unique: Arc is a one-of-a-kind browser; it looks and feels like no other browser in the market, and its entire experience is unique.
Fast performance: Arc is very fast, thanks to its optimized engine and the ability to put tabs to sleep.
User-friendly interface: The intuitive graphical interface makes navigating and organizing your screen easy.
Privacy focused: Arc is designed with privacy in mind. It has a built-in ad blocker and tracker blocker, and the company doesn't collect personal data.
Open source: Arc is open source, meaning anyone can contribute to its development. The Arc web browser runs on the same Chromium engine — an open-source browser project — as Google Chrome.
Free
Arc browser's cons
Learning curve: Arc is so unique and different that it may take time for users to feel comfortable with it and learn how to use it.
Mobile: Mobile versions are stripped down. And, it's only available for the iPhone.
Limited availability: Windows versions will be available in the winter of 2023. Availability for Linux and other OS have yet to be announced.
Alternatives to the Arc browser
The market offers several alternatives to Arc for users who want a different web browsing experience and want to go beyond traditional well-established brands. In this sector, three solutions stand out: Vivaldi, Brave and Waterfox.
Vivaldi
Vivaldi is the strongest competitor of Arc. Both browsers offer highly personalized web browsing experiences. Vivaldi's features and user interface are also customizable and optimized for speed and privacy. Vivaldi is available for Windows, Linux, Mac, Android and iOS.
Brave
Known for its extreme privacy focus, Brave offers a solid option for those concerned about how browsers manage their data. Brave is free and open source and will automatically block sites, ads and website trackers. Brave is available for Windows, macOS, Linux, Android and iOS.
Waterfox
Waterfox is a popular open-source web browser for Windows, macOS and Linux. It offers enhanced privacy tracking protection features and is a fork of Firefox. The browser has outstanding performance, as it's lightweight software. Waterfox's design is user-centered, minimalistic and decluttered.
Review methodology
To write this review and evaluate Arc, I examined sites that compile aggregate data based on verified user reviews. I also scoured through the official Arc site and test drove the browser and its alternatives. Arc's features, user-friendliness, strengths, cons, price availability and more were carefully evaluated.
Source of Article