Taking a break from the mundane, cookie-cutter electric crossovers that have been filling the market, Audi is exploring a more rugged, adventure-ready breed of electric utility vehicle. The Activesphere concept closes out the automaker's "Sphere" EV concept series and shows how electric tech can be molded into a more versatile multipurpose vehicle. The new concept blends the body of a Sportback sedan with the high-riding chassis of a 4×4 and the incomparable utility of a pickup truck.
Audi debuted a trio of "Sphere" concepts over the course of 2021 and 2022, exploring how its modular Premium Platform Electric (PPE) and next-gen self-driving technologies could combine to shape future vehicle classes, from shapeshifting roadsters to stretched ultra-premium saloons. The Activesphere debuts as the fourth and final concept in the series, eviscerating the lines between traditional auto segments to become a true jack-of-all-trades.
Off-road sports cars were all the rage of late 2022 at Volkswagen Group, and the trend continues with the Activesphere, albeit in a larger, more practical concept form. The 16.4-foot (5-m) four-door isn't quite as pure a sports car as a Porsche 911 or Lamborghini Huracan, but it definitely flaunts some sports car flair via its fastback profile, smooth, curvy body and sharp-eyed gaze.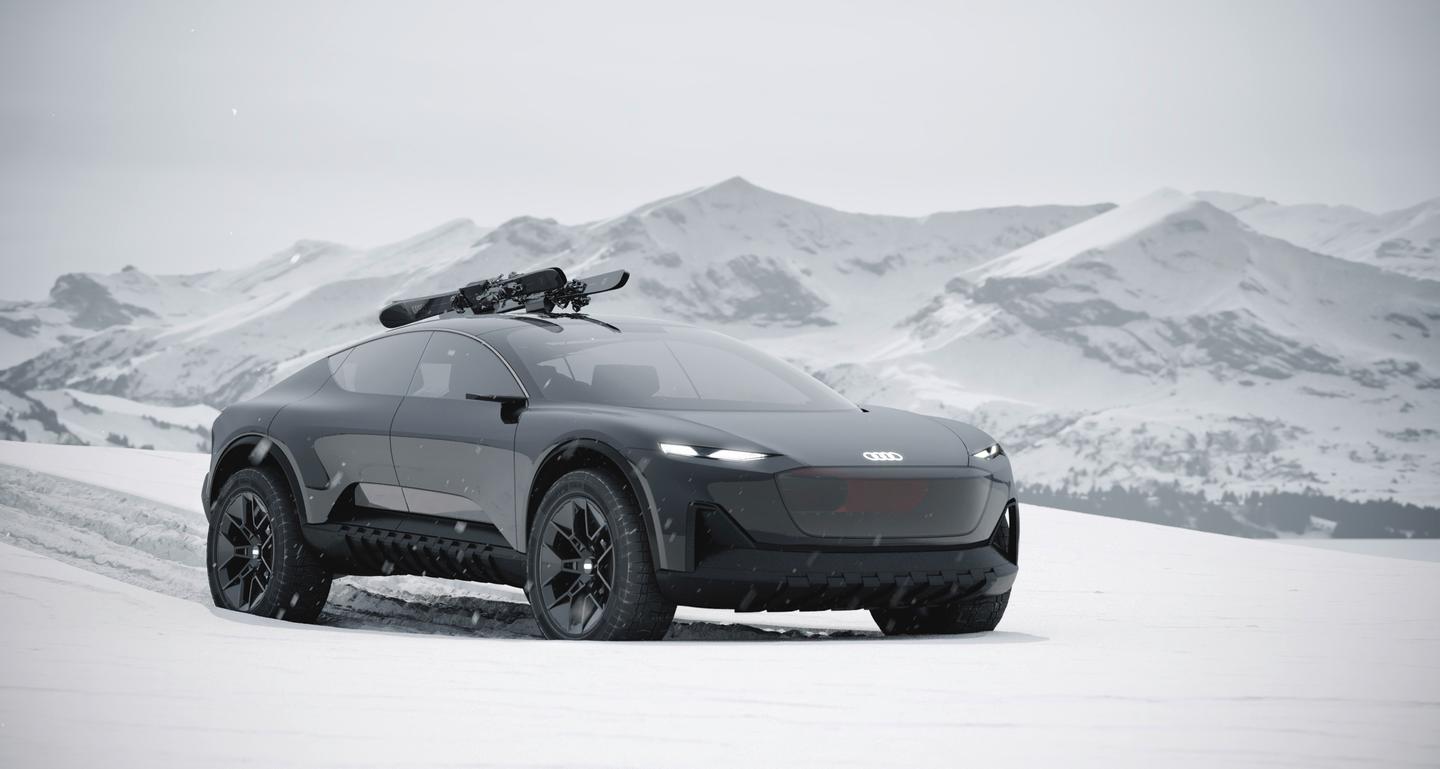 In terms of off-road readiness, the Activesphere rides quite visibly higher than the average crossover coupe courtesy of an adaptive air suspension and oversized 22-in wheels bound by meaty 285/50 all-terrain tires. The adjustable suspension maxes out with higher ground clearance than a Toyota Tacoma, leaving 9.8 inches (248 mm) of open air between ground and chassis. Back on the highway, the driver can lower the suspension down to the default 8.1-in (208-mm) setting for tauter handling.
The Activesphere's fully electric powertrain gets all four wheels involved via a Quattro AWD system with dedicated front- and rear-axle motors. Those motors team for a total of 436 hp (325 kW) and 531 lb-ft (720 Nm) of torque, resulting in a spirited 4.9-second 0-62 mph (100 km/h) sprint time.
Audi steps beyond the average forgettable electric crossover concept in taking the Utility aspect of its CUV concept a bit more seriously. At the push of a button, the concept's Sportback becomes an "active back," opening up a small pickup-style bed complete with drop-down tailgate. The bed is sized for two ebikes and can just as easily carry golf bags to the links, wakeboards and water skis to the lake, or winter gear into the mountains. For the latter, the concept even includes a roof-integrated retractable ski rack.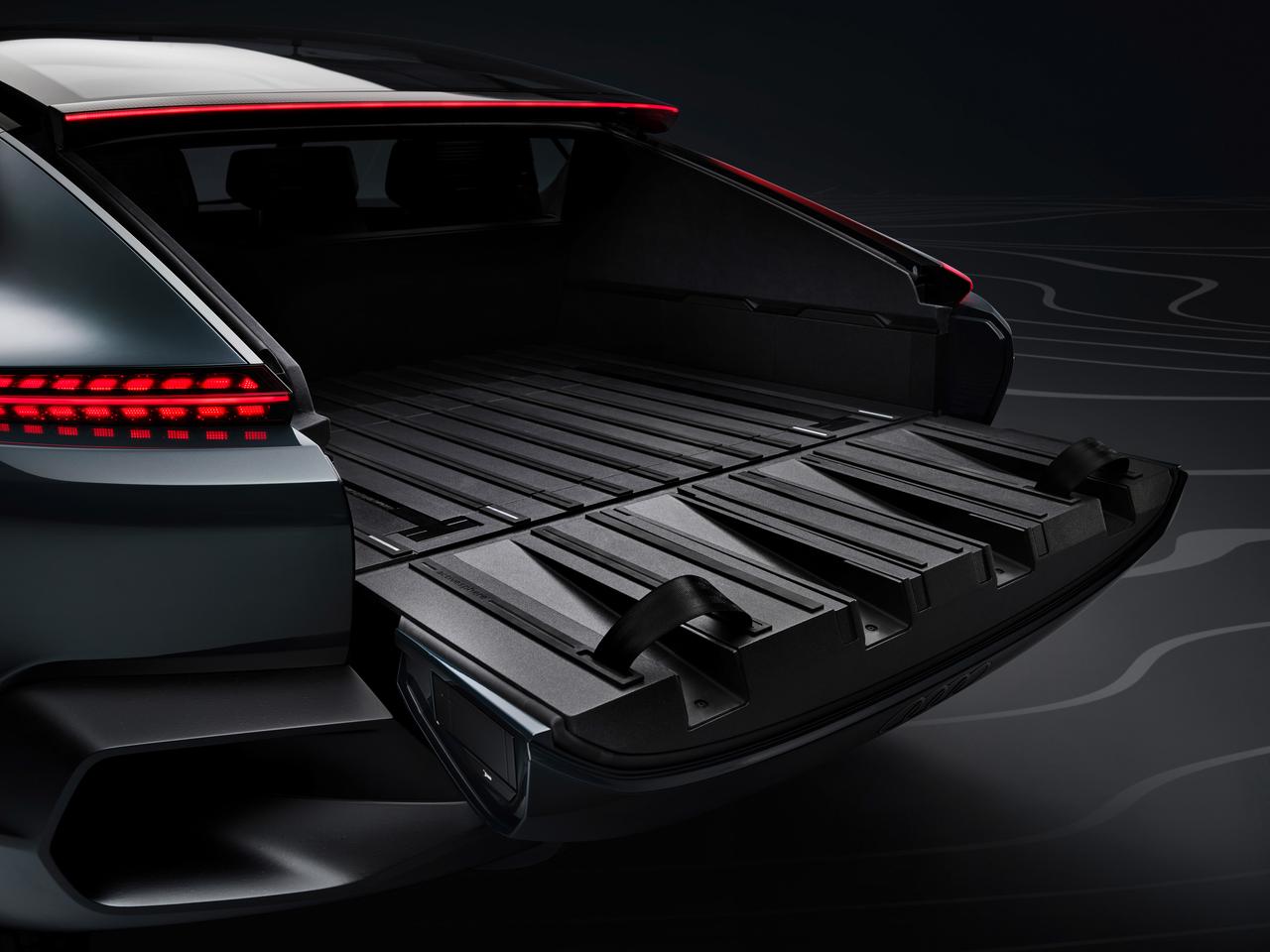 The Activesphere carries its 100-kWh flat battery pack within its 117-in (2,970-mm) wheelbase, and Audi estimates range at over 372 miles (600 km). We'll see what that range figure looks like once the first production PPE vehicles hit the stage, but the 800-V architecture is a confirmed part of the production plan. In the Activesphere, that means adding 186 miles (300 km) of range in as little as 10 minutes' time, while drivers with 25 minutes to spare can jump from a 5 to an 80 percent charge level.
Like previous Sphere concepts, the Activesphere comes loaded with Level 4 autonomy, giving drivers the option of taking the wheel or ceding all control to the vehicle. In autonomous mode, the steering wheel, pedals and dashboard retract away, leaving wide open space in front of the driver and front passenger. With that clutter out of the way, the transparent Singleframe grille combines with the windshield to offer an expanded view of the road ahead.
But analog window views are for the 20th century. Those looking for something more cutting edge can strap into their mixed-reality headsets for a combination of camera views and superimposed 3D content, interactive features and driving information. For example, in an off-road environment, the system can project high-resolution 3D topography graphics onto the actual landscape imaging, adding information and navigation overlays.
Each occupant has a VR headset of their own, and content is individually configurable, controlled via a combination of eye gaze and gesture-sensitive virtual touch controls. Passengers can also use these virtual controls for basics like car audio and cabin climate adjustments – threatening a whole new level of completely unnecessary tech annoyance several magnitudes higher than what we have now with digital hard-touch controls.
Audi says the headsets can even be used outside the vehicle, not only for vehicle-related tasks like charge monitoring, but for unrelated activities like augmented-reality mountain bike trail and ski slope navigation.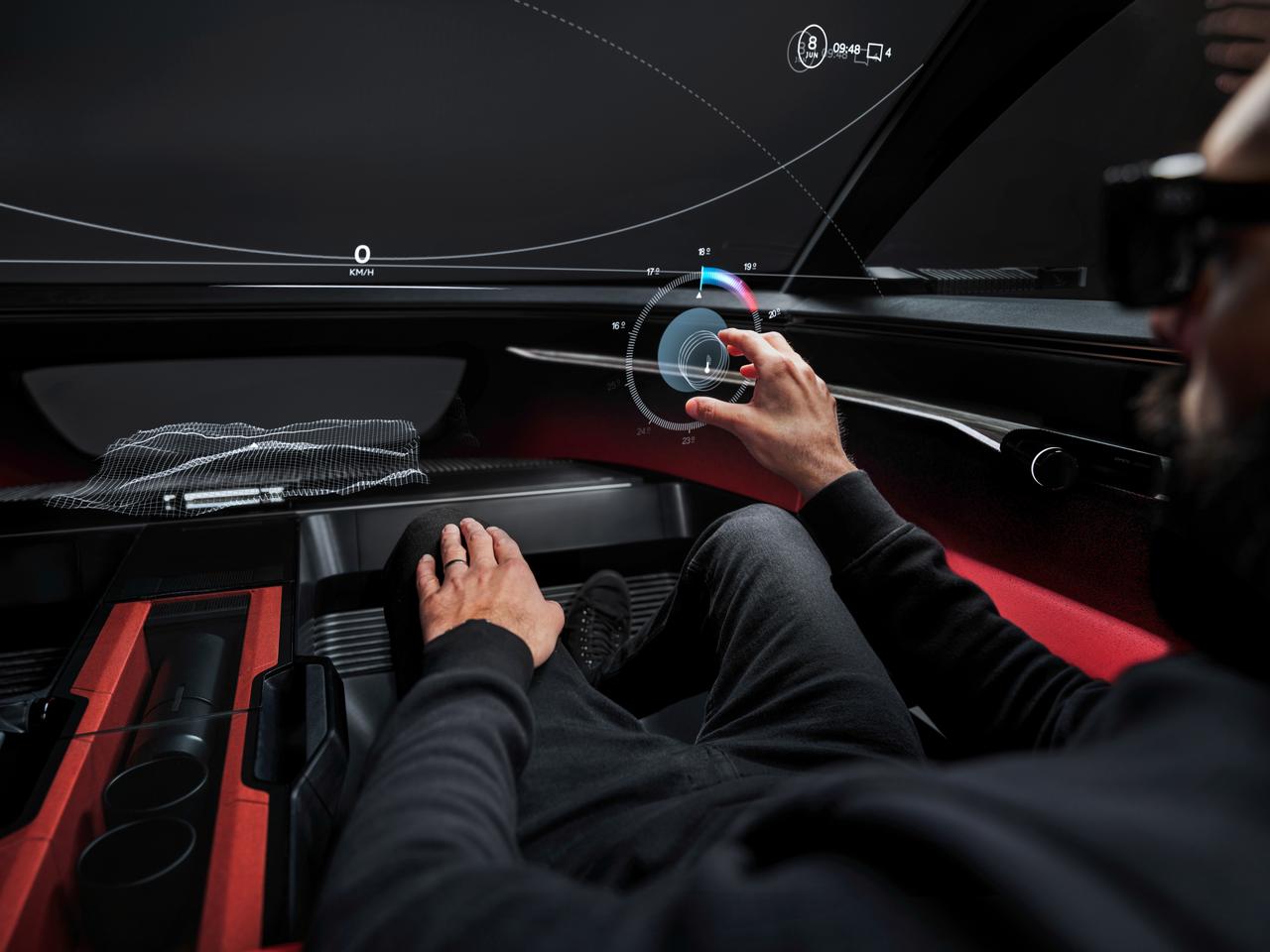 We're not sure there's much market for an all-in-one 4×4 crossover-coupe-mini-pickup, though we'd definitely like to own one, but the Activesphere does effectively preview several possible vehicles at once. Audi says the PPE architecture being co-developed with Porsche can support a vast range of high-volume vehicle styles, including high-riding SUVs and CUVs. It also notes the Activesphere shares near-identical exterior dimensions with the A6 sedan.
Audi debuted the Activesphere concept on Thursday at its Malibu design studio. Now that the PPE-previewing Sphere concept series is officially complete, the company plans to reveal multiple PPE production vehicles in quick succession before the end of 2023.
Source: Audi
Source of Article