Nigerian banks today spoke with one voice to assure Nigerians that they are not shutting down service from tomorrow because of the Nigeria General Elections 2023 starting on Saturday.
Mr Rasheed Bolarinwa, President, Association of Corporate Affairs Managers of Banks (ACAMB) said in a statement today that says that the attention of the body "has been drawn to the trending social media message purporting that the Central Bank of Nigeria (CBN) was shutting down banking services for five days from Thursday, 23rd to Monday 27th February 2023 because of the general elections holding in Nigeria over next two weekends."
ACAMB, the umbrella body of Corporate and Marketing Communications Professionals working in Nigeria's banking sector debunks the trending message which has caused panic among some Nigerians as "fake news."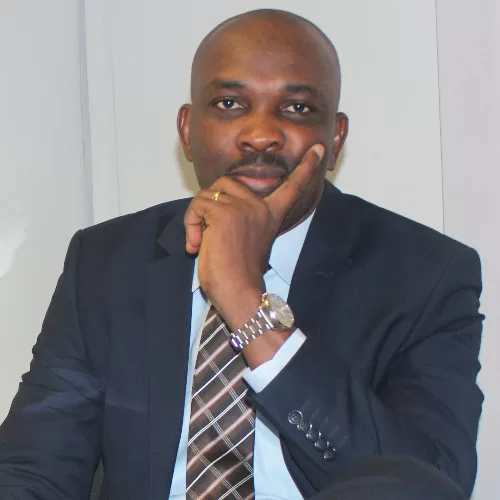 "ACAMB," Bolarinwa says, "hereby wishes to debunk the fake news in its entirety and wishes to assure Nigerians and the banking public that there is no iota of truth in the viral message that is being circulated. Up until this moment, no Deposit Money Banks (DMBs) or other institutions providing financial services have received any directive or communication from the CBN to close the doors of their physical banking halls or shut their digital platforms and online banking channels against their customers because of elections."
ACAMB, he adds, further assures customers that their respective banks have put in place measures to ensure that depositors can as usual, access money in their accounts during this period,
"ACAMB urges Nigerians not to panic and to also avoid uncontrolled spending as a result of the fake news about the alleged plan to shut down bank branches and all digital banking channels. Members of the public should discountenance the trending message maliciously concocted by its faceless authors to cause disaffection among the citizenry and the DMBs,", according to the President of the body
Customers who wish to carry out transfers or use electronic banking services will have unhindered access to these services before, during, and after the elections, Bolarinwa assures.
"ACAMB," Bolarinwa says further, "calls on Nigerians to be peaceful and orderly during the elections and wishes the nation successful conduct of free, fair, and credible elections."
Source of Article