Camping in the great outdoors can be refreshing, enjoyable, and great fun. A real stress buster. Pitching a tent, not so much. The folks over at Aerogogo aim to make that easier with new inflatable Aerotents.
Like similar examples from Heimplanet and Dometic, Aerogogo replaces rigid tent poles with inflatable supports, or air columns as the company calls them.
The new Aerotent Series is made up of two new models. The Sphere Tent packs to 73 x 37 x 38 cm (28.7 x 14.5 x 15 in) and weighs in at 16.5 kg (2.2 lb), so might be more suited to transport to camp by car or for pedal-assisted bikepacking adventures.
The structure features fabric/TPU air columns criss-crossing over a PU5000mm waterproof, tear-resistant 150D Oxford fabric dome. A battery-powered Giga Pump 80 needs to be attached to an air input valve, and fills the supports at a rate of 30 liters per second and a maximum pressure of 70kPa.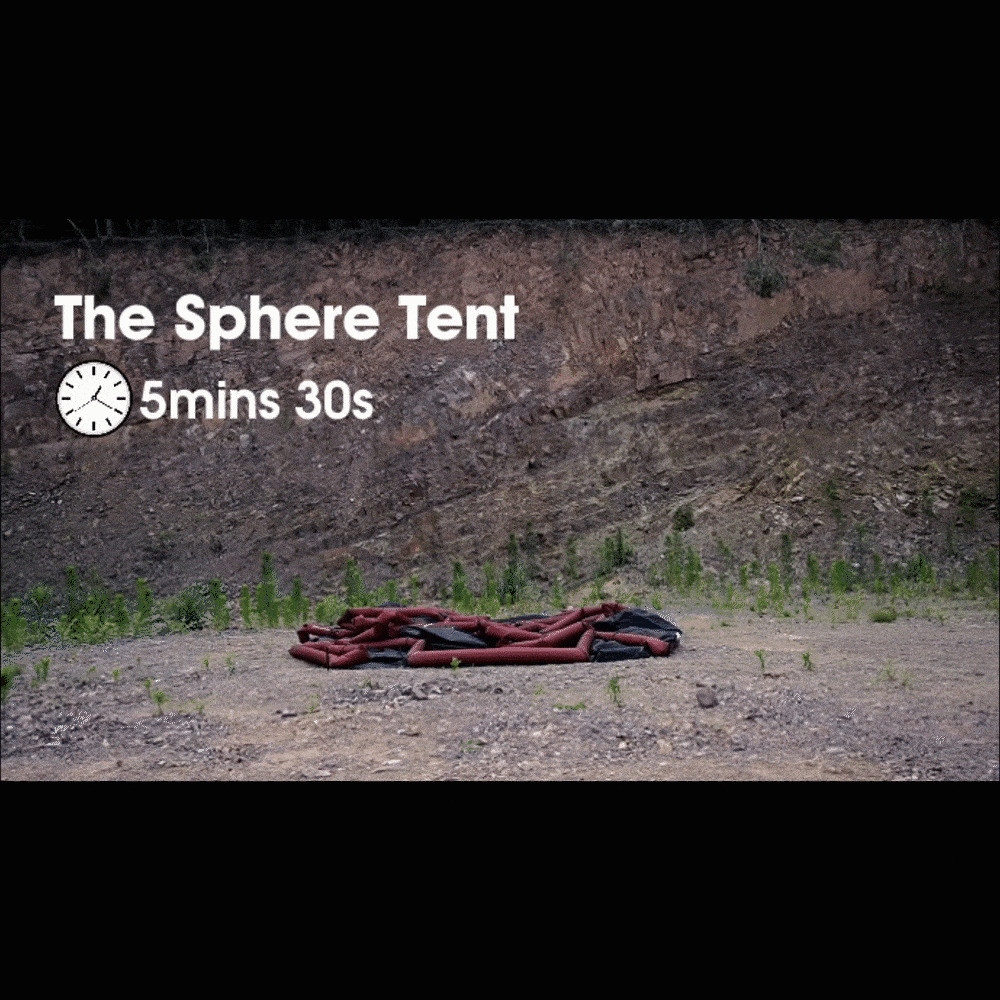 This orange cylinder has a diameter of 82 mm (3.2 in) and a length of 155 mm (6.1 in), and tips the scales at 0.74 kg (1.6 lb). Charging time to top up its 2,000-mAh battery is around 4.5 hours and the IPX4-waterproof pump can operate for 50 minutes per charge.
At the push of a button, the pump gets to work filling the air columns, with the structure self-assembling to 300 x 300 x 200 cm (118 x 118 x 78.7 in) and ready for four to eight campers to move in after just five and a half minutes.
There's a skylight top center for natural light within, plus three mesh windows to let the outdoors in, and three doors for flexibility. A detachable groundsheet is also included in the package, along with poles, ground stakes, tether ropes and a carry case.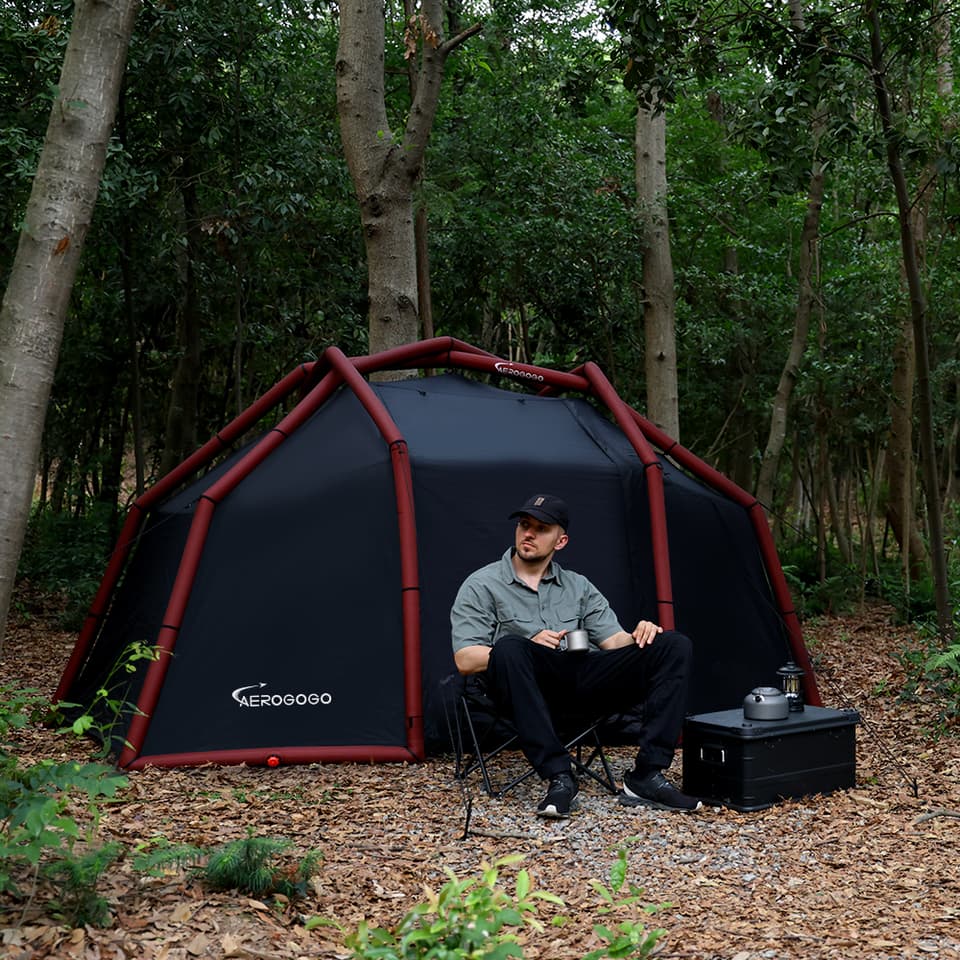 The similar Moon Tent also has three doors (but no windows) and can be set up as two separate pods with a covered but otherwise open space between them. Designed to accommodate two to four people, this tent inflates in four minutes to make a 320 x 230 x 165-cm (126 x 90.5 x 65 in) shelter with a PU2000mm waterproof rating.
It transports at 70 x 30 x 30 cm (27.5 x 11.8 x 11.8 in) and 9.3 kg (20.5 lb), and users will again need to factor in the size and weight of the Giga Pump 80 unit when planning a trip. The Moon Tent doesn't come with a groundsheet or storage pockets, but does include a single-person removable bug mesh (a double mesh option can be added on), a carry bag, poles, stakes and ropes.
As with Aerogogo's Giga tent, the Sphere and Moon Aerotents are raising production funds on Kickstarter. Pledges currently start at US$749 for a Moon model plus a Giga Pump 80, shaving some 44% off the expected retail price. A similar saving can be had with the Sphere tent and Giga Pump 80 combo, which is pitched at $1,149.
The usual crowdfunding cautions apply, but if everything goes to plan with the already funded campaign, shipping is estimated to start in October. The video below has more.
Aerogogo Aerotent Series, Prepare your upcoming camping
Source: Aerogogo
Source of Article