Web design events are here for gathering information about the latest trends and innovations. The prestigious speakers can transform your perspective for particular problems.
The other benefit of these conferences is meeting like-minded professionals which can benefit you lifelong. So, before diving into the best design events, let's briefly look at how we build this list.
How We Choose Best Design Events?
We reviewed a variety of factors before listing these events on this page. First of all, we want to be sure that, we checked how the conferences went out last year. Then, of course we are reviewing the speakers. Who will be there and what will be the topic of their speech.
Lastly, we are looking for extras, like networking opportunities and what they are offering more to their participants and we tried to be sure that most of the readers can find a web design event close to them in this list.
---
Top 8 Web Design Events in 2020
Creative Festival
Creative Festival 2020 is passionate about inspiring and helping you to become the best possible maker. This great festival will include talks, workshops, networking, live music and creative market place.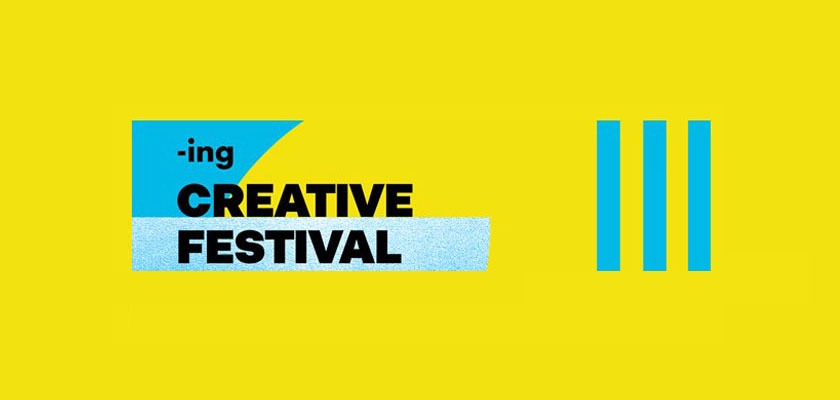 Creative Festival pushes for this change through an annual creative festival and workshops throughout the year. The event is dedicated to making the next generation of local makers.
Hosted by -ing Creatives the annual creative festival bringing to Dubai the likes of IDEO, Dreamworks, Jessica Walsh, Seb Lester, National Geographic and more.
Creative Festival 2020 will take place from 9th to 11th April in Dubai.
---
Awwwards Conference Toronto
Awwwards is the most visited digital design awards platform in the world. Every year it holds events and conferences in different cities across the globe including New York, Amsterdam, Paris, London, Los Angeles and Toronto. It discovers trends and new technologies, network and unveils the secrets of the Internet.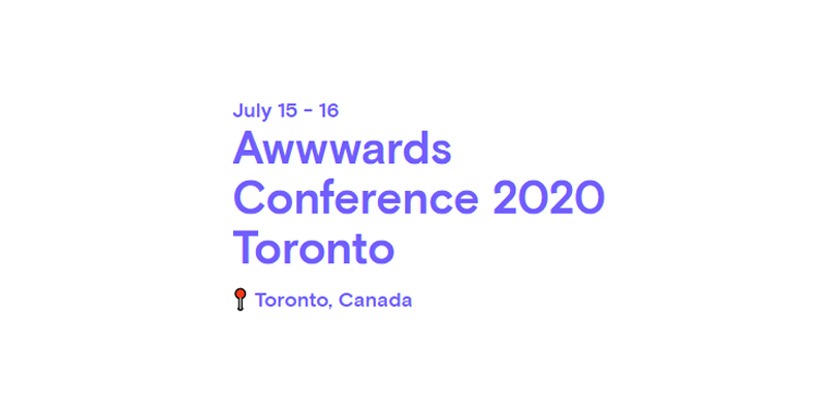 The aim of Awwwards Conference Toronto 2020 is to create a meeting point where web professionals from across the world can come to find inspiration; a space for debate; a place to share knowledge and experience; give and receive constructive and respectful critiques.
This year in July, Awwwards Conference will continue for 3 days with prestigious speakers, inspirational workshops and many activities in Toronto. This year sees the launch of Dev Sessions which will be held on-site during the conference. They're a unique opportunity to meet and exchange ideas with some of the most talented creative developers.
Its mission is to discover, recognize, and promote the talent and effort of web designers, developers, and agencies who create unique digital experiences that are useful, innovative, intuitive, and beautiful.
---
Design Thinking
Design Thinking 2020 isn't your typical user conference. The event gathers the many practitioners, in and outside of the design function, who've identified Design Thinking as a useful problem-solving tool.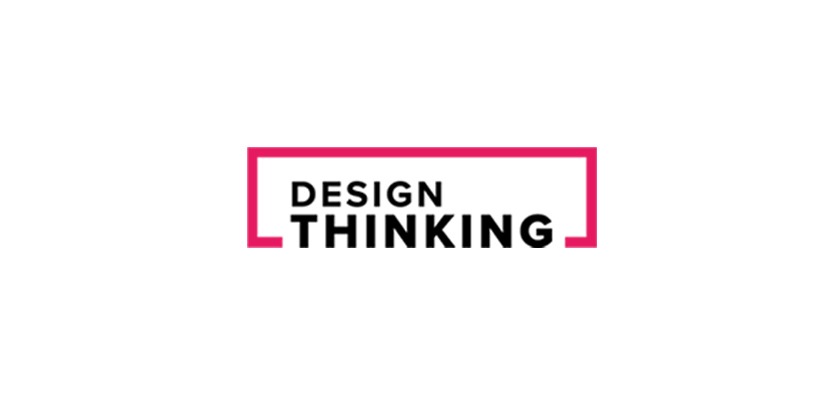 By participating in the Design Thinking steps as you approach particular issues, you're able to unlock the power that results in insightful ideas and experiences your clients are thrilled with, successfully differentiating yourself from the others.
Whether you work in experience design, innovation, human factors engineering or evangelizing design thinking in your organization, this conference will deliver you immediately applicable value.
DAN Global is one of the media partners for Design Thinking 2020. DAN readers will get a 20% discount for all ticket types. Just enter below at checkout: DESIGN20_DAN
---
SmashingConf San Francisco
SmashingConf SF 2020 is bringing back two full days packed with front-end, UX and much more than that! Live sessions on performance, accessibility, interface design, copywriting, designing for emotion, debugging and fancy CSS/JS techniques. The event's target group is web designers but variety of disciplines can attend and get benefit from it.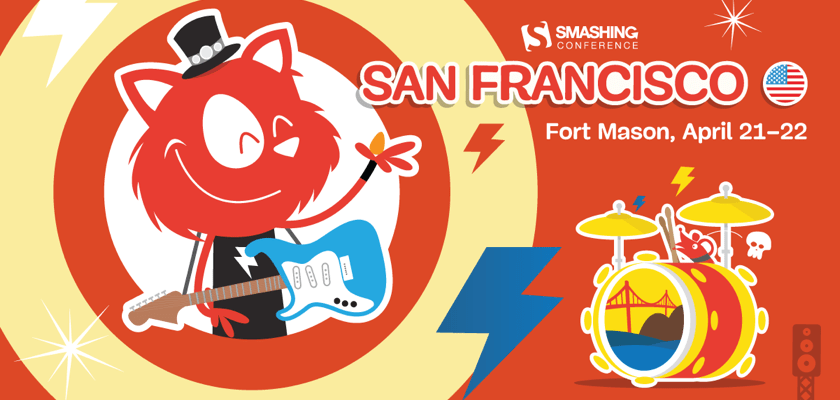 The event is not only including conferences, but also full-day hands-on workshops are an entirely different beast. On the day before and on the day after the conference, you can dive deep into your topic of interest: be it UX Design Patterns, Accessibility or CSS Layout.
SmashingConf is focused on front-end and UX, but it covers everything web, be it interface design or machine learning. That means a packed bundle of diverse, actionable insights for your work.
SmashingConf SF (April 21–22) is re-scheduled for November 10–11, 2020.
---
Webinale
Webinale 2020 is the conference for digital professionals, trendsetters and makers for the internet. It's the optimal crossover platform for knowledge transfer, inspiration and exchange of experience across all industries.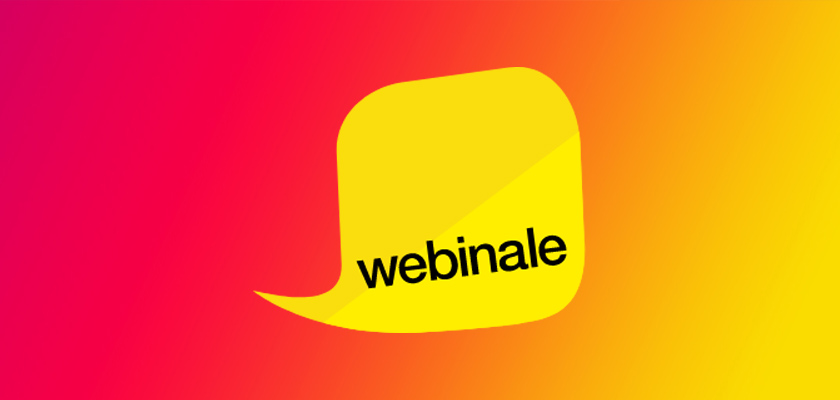 The conference offers the best opportunities for digital product developers and designers, web developers, managers and entrepreneurs. So we can easily say that it's a multi disciplinary event which can inspire you for web design and development. It combines user experience with code and offers a variety of topics that are essential for digital professionals nowadays. Webinale will provide some informative subjects about online marketing, web design, digital analytics and UX design, then develop them.
Webinale 2020, organized by Software & Support Media, will take place on 26-27 May at the Maritim proArte Hotel in Berlin.
---
Appril Festival
Appril Festival 2020 is all about mobile business, app development & new technology. This festival is all about connecting the dots of the product side, design aspects and business side of creating an app.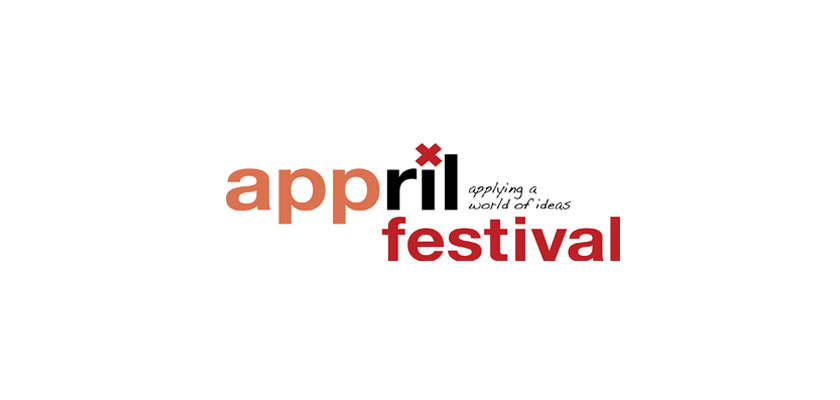 The event will shine a light on mobile businesses, app marketing insights, UX/UI design and new technologies. The speakers ready to share knowledge about conversational user interfaces and excellent customer journeys and help you to build leading brands of the future.
At this great event, you can build excellent customer journeys, mobile marketing and brands of the future. Also, you can join designers, developers, marketers and business strategists at the breakout sessions and meet mobile heroes.From the web design perspective we believe that especially if you are UX designer you must attend it.
Appril Festival 2020 will take place on 14-15 September in Amsterdam.
---
eCommerce Design Summit New York
The eCommerce Design Summit is the world's only dedicated eCommerce Design Conference. It pulls together the world's most innovative eCommerce platforms, to discuss Product Design, UX and Strategy. Their ambition is to create dialogue across the U.S eCommerce community, to emphasize the importance of customer-centricity within the product development lifecycle.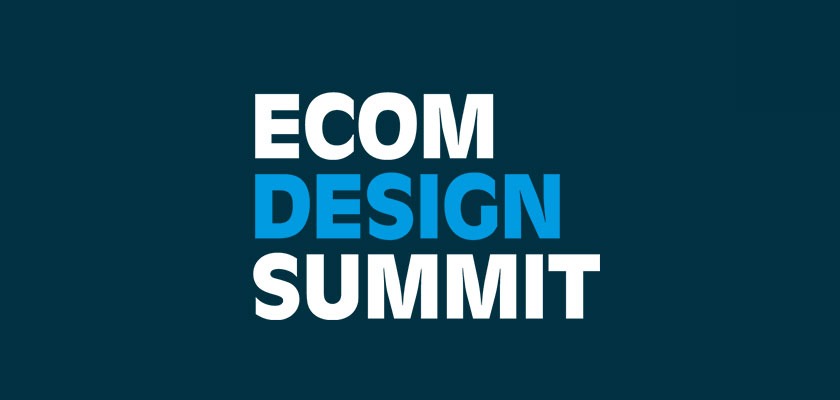 This conference is tailored toward those working as Product / Experience / Design leaders at eCommerce companies. No matter the size, if you are interested in understanding how some of the most successful brands approach design within their organizations, you must join the event and don't miss that opportunity to learn what others are doing.
The eCommerce Design Summit 2020, organized by Tech Circus, will take place on the 24th of June at Midtown Loft and Terrace.
---
BAD Conference
The BAD (Behaviour & Design) Conference is a full day of psychology-focused design talks. A one-track event: BAD is dedicated entirely to the behavioural science that underpins psychology-based user research.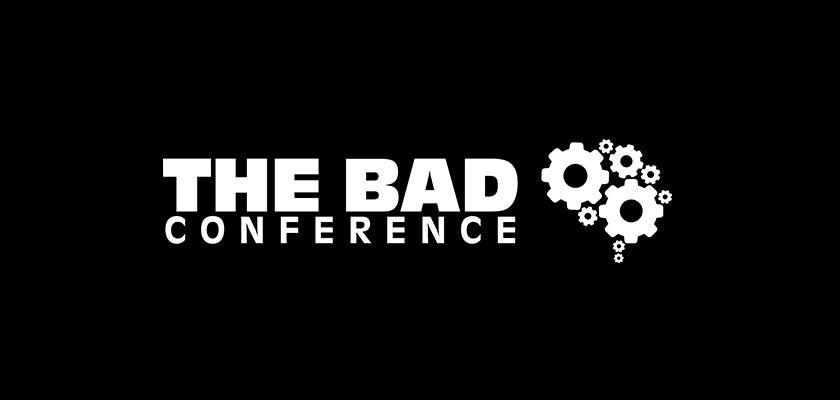 The BAD Conference will webcast some of the world's leading UX Psychologists and Researchers direct to your home, to talk about implementation of Behavioural Psychology into User Research and Design. Their ambition is to create a dialogue within the User Experience community about Psychology, making the human the centre of the design process.
Which practices are most effective in making the human the centre of the UX process? What are the cognitive drivers which make humans tick, and respond appropriately to certain design choices? You will find out all this and more at The BAD Conference 2020!
The BAD Conference 2020 will take place on the 4th of June, the event convert to digital livestream format.
---
We listed some of the best web design events across the globe in 2020. If this list is not enough for you, there are other web design and development events on Digital Agency Network.
Probably you noticed that these conferences are not only for designers. It's about building successful and inspiring websites and apps and these can't be done only with designers. Also, the line between designer and developer continues to blur as an entry point to web development is continually simplified by tools.
Source of Article