Kamso Oguejiofor-Abugu
Published on: January 20, 2023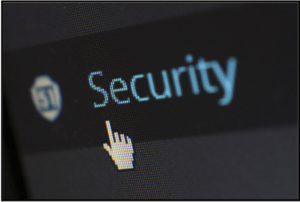 Bitwarden — the open source password manager — announced its acquisition of Passwordless.dev, a startup that specializes in minimizing complexities for developers seeking to integrate passwordless authentication features (such as face ID and fingerprint) into their apps.
According to a press release on Businesswire, the acquisition "comes on the heels of a $100M funding round and allows Bitwarden to equip customers with a strong WebAuthn framework from which to develop custom features and deliver world-class passwordless user experiences."
WebAuthn is a new passwordless sign-in standard supported by tech giants like Apple, Microsoft, and Google and is a powerful tool for improving digital security.
Bitwarden provides security for individuals and enterprises by automatically generating unhackable passwords and storing them in a secure vault. It already offers passwordless authentication features such as biometric logins but combined with Passwordless.dev, it will make it easier for developers and enterprises to access password technologies.
"In this race towards secure online experiences with the power of FIDO2 to mitigate common attack vectors, Bitwarden and Passwordless.dev will make passwordless more accessible for everyone," said Anders Åberg, founder of Passwordless.dev.
Passwordless.dev was founded with the aim of making passwordless authentication more developer friendly. It provides an API framework to transform an existing application into a more secure passwordless user experience.
"Most companies want to invest in passwordless solutions such as Face ID, Touch ID, Windows Hello, and other forms of web authentication to create better user experiences and stronger security," CEO of Bitwarden, Michael Crandell said. "Passwordless.dev lets developers and companies accelerate passwordless innovation by simplifying development efforts into a single API."
Bitwarden also announced the launch of the Bitwarden Passwordless.dev beta program, allowing developers, enterprises, and security enthusiasts to embed biometric sign-in technology into their software and provide feedback on the product.
Source of Article