Kamso Oguejiofor-Abugu
Published on: May 26, 2023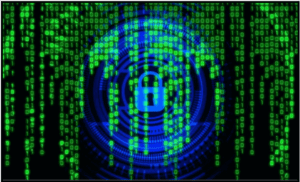 Bitwarden is preparing to launch passkey management features in the coming months. This new functionality will provide Bitwarden users with an alternative to traditional usernames and passwords, allowing them to save, store, and manage registered passkeys within their Bitwarden vaults. Users will also have the option to access and unlock their Bitwarden vaults using passkeys.
"It's important to note that the Bitwarden approach to passkeys maintains zero knowledge, end-to-end encryption," a blog on Bitwarden's official website read. "And, users can still choose to use their master password and 2FA even if they have passkeys enabled."
As a member of the Fast Identity Online (FIDO) Alliance (whose authentication and standards passkeys are based upon), Bitwarden aims to assist users in transitioning from passwords to passwordless authentication methods.
"It's a core part of our mission to help users make the shift. At Bitwarden, we envision a world where nobody gets hacked. Passkeys are going to be critical in enabling us to get there." Michael Crandell, the CEO of Bitwarden said.
In addition to passkeys, Bitwarden already offers other passwordless options, including second factor authentication with hardware passkeys, and biometric logins using fingerprints and face IDs.
Currently, millions of individuals and tens of thousands of businesses worldwide rely on Bitwarden for their password security needs. The password management company is set to launch passkey management features later this summer, joining other platforms and password managers in integrating passkeys for enhanced security.
Dashlane, 1Password, Apple, and Google are among the notable players embracing passkeys and incorporating them into their services. By allowing users to store and manage passkeys within their vaults, these platforms aim to provide a secure and seamless authentication experience. The industry-wide adoption of passkeys signifies a shift towards a passwordless future, improving security and user convenience in the digital realm. Bitwarden's integration of passkeys reflects its commitment to staying at the forefront of password management technology.
Source of Article