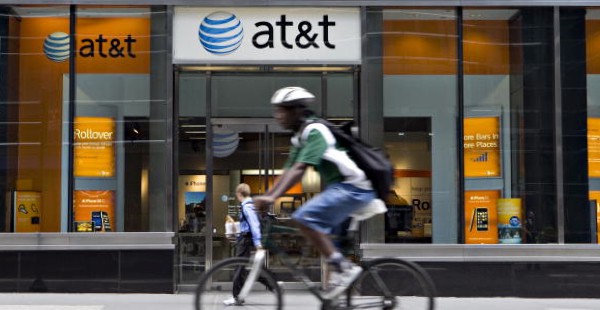 Network function virtualization (NFV) and software defined networking (SDN) are seen as crucial to the future of the telecoms industry, with carriers keen to grasp new opportunities to innovate and increase the dynamism of their networks.
Last month, Orange and AT&T announced that they would collaborate on NFV/SDN open-source initiatives and standardization efforts, aiming to make the "SDN and NFV vision and benefits more accessible for both businesses and the industry."
The two telco giants hope to accelerate the networking business' adoption of 'softwarization', a major shift in networking expected to give operators greater flexibility and cost-efficiency. "We think the two companies and other carriers can accelerate the standards work," Roman Pacewicz, Senior Vice President, Offer Management and Service Integration, AT&T Business Solutions, told Telecom TV. "We don't think we're moving fast enough as an industry and we want to put more adrenaline in it."
The partnership will "identify appropriate forums for industry standardization discussions to drive standardization efforts forward," according to a joint statement. Both Orange and AT&T already participate in a wide range of standards bodies, which raises a number of questions around what their announcement really means to industry's efforts to propel NFV/SDN innovation.
Why open source?
According to AT&T, building NFV/SDN operations on common standards will deliver "highly secure, intelligent, application-aware networking."
However, it may take up to a year before open-source code becomes usable – and industry alignment on relevant standardization may take a few years.
"I see open source as a way to speed up the process of standardization," Christopher Price, Technical Steering Committee Chair of OPNFV, told ITU News. "Open source and open source development are going to play a key role in industry alignment, that's just becoming more and more apparent."
What does this mean for the industry?
"Operators like AT&T and Orange are getting together, collaborating on real problems that they need to solve in order to be able to use NFV in their networks and modernize their network equipment and infrastructure together in a collaborative manner," says Price.
Such bilateral collaboration is a regular occurrence, says Price, adding that collaborative efforts between operators and vendors are "a very valuable way of really bringing the capabilities and the infrastructure that we're building to a point where it is easily consumable by the broader industry."
But, rather than an effort to accelerate the development of a common industry foundation for NFV/SDN innovation, could Orange and AT&T's collaboration be interpreted as an effort to gain competitive advantage in the NFV/SDN space? "The companies are not offering joint solutions or going to market together," Roman Pacewicz said to ITU News.
So what are the benefits of partnering for the two companies?
"One of the things that AT&T and Orange are going to be able to do by investing together with vendors and others, is to create a common foundation for the next generation of network, network infrastructure and network application," says Price. "It allows them to leverage their entire infrastructure in a common and consistent way. So the competitive advantage isn't in what they are building, it's in the fact that they know it intimately, that they can trust it, and that they know the vendors that they are working with understand their needs so that they can focus on the things that are going to make them money."
ITU News
Source of Article