Kamso Oguejiofor-Abugu
Published on: January 18, 2023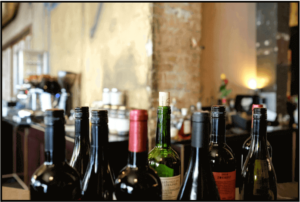 The Liquor Control Board of Ontario (LCBO) issued a statement on Jan. 12 regarding a cybersecurity incident it experienced. According to the notice, the incident affected "online sales through LCBO.com," and "immediate steps were taken to contain the issue."
LCBO is the chief supplier of alcoholic beverages to restaurants and bars in Ontario, and it's one of the world's largest retailers of alcoholic drinks.
In the released statement, LCBO confirmed that hackers implanted malware into its website with the aim of obtaining customer information during checkout.
"Unfortunately, customers who provided personal information on our check-out pages and proceeded to our payment page on LCBO.com between Jan. 5, 2023, and Jan. 10, 2023, may have had their information compromised," the statement reads.
LCBO has advised all customers that placed payment orders on LCBO.com during this time window to be on the lookout for any suspicious transactions or updates in their credit card statements and to immediately report to their credit card providers if they notice any dubious activity.
The retail company is carrying out an ongoing investigation to identify the customers that were victims of this cybersecurity incident. According to LCBO, some of the information the hackers may have taken include "names, email and mailing addresses, Aeroplan numbers, LCBO.com account password, and credit card information."
The organization also specified that the hackers only infiltrated its website (LCBO.com) and that the attack didn't affect any of the orders placed through its mobile app or vintagesshoponline.com.
While LCBO continues with its forensics investigation, the beverage retailer claims that its website is safe to use. What's more, the company reset all LCBO.com account passwords, which means registered customers will have to reset their password on login.
"With a thorough review and testing of the website complete, including enhanced security and monitoring measures in place, LCBO.com and our mobile app have been restored and are fully operational," the statement said. "LCBO is committed to providing a trusted online shopping experience. We value the security of all information that is entrusted to us and thank our customers, employees, and partners for their patience and understanding."
Source of Article