Gaming hardware company Corsair has announced a "game-changing" keyboard called the K70 Max that features proprietary magnetic-mechanical switches for the better control and customization of each keystroke.
Instead of using conductive metal plates to complete a circuit and register a keypress when a key is pushed down, each Corsair MGX switch inside a keycap is monitored by a sensor that can determine exactly how far away the magnet is.
For the K70 Max keyboard, this effectively means that the user can adjust keypress sensitivity to individual taste or gaming need – perhaps choosing between accurate typing for work or quick response for gaming. Out of the box, the actuation point is 2 mm but the user can adjust this in increments of 0.1-mm between 0.4 mm and 3.6 mm for each key.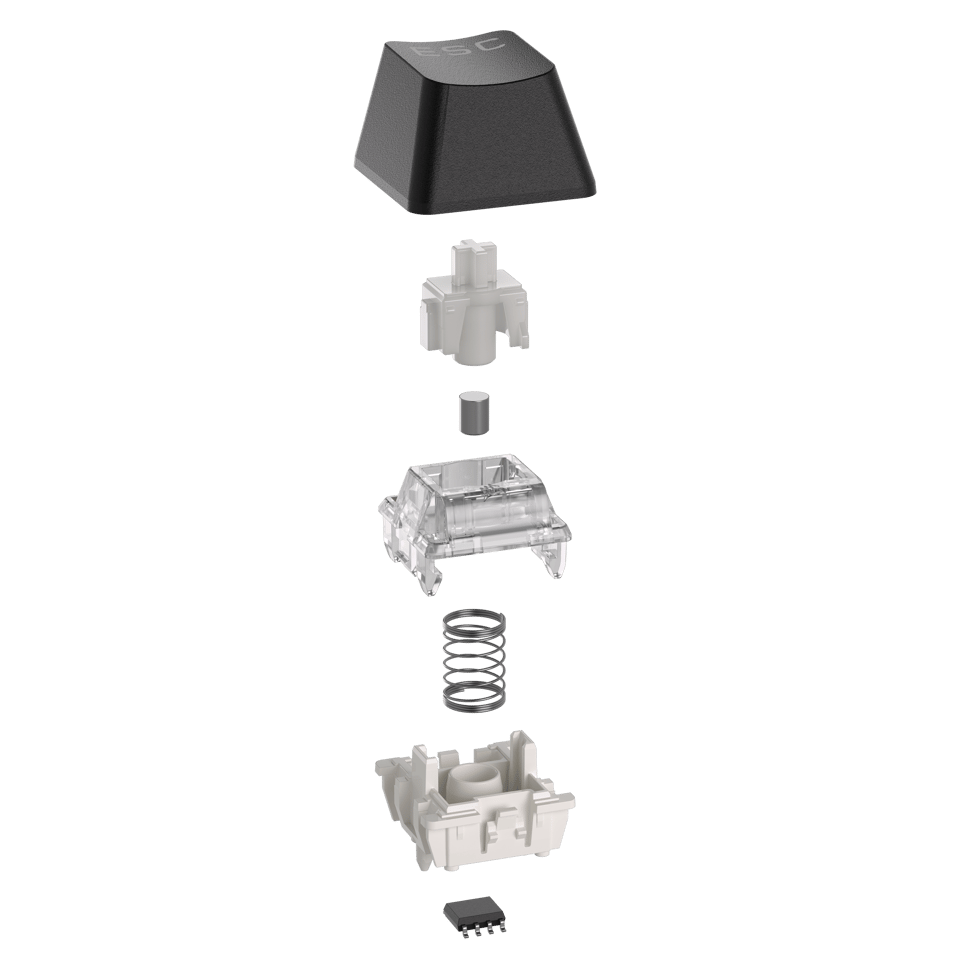 The design also caters for dual-point actuation, meaning that two separate actions can be assigned to a single keypress. "Consider an FPS game as an example," explained the company. "Typically, you walk with W, and if you want to sprint you hold Shift at the same time. With MGX switches, however, you could set it so pressing W to the first actuation point is walk, and the second is sprint. The same goes for crouching and going prone. This is cool for newer PC gamers who come from the console world, as most controllers work similarly."
A Rapid Trigger feature will be added during Q3 via a firmware update, where "keys reset immediately when they travel upward, giving K70 Max the advantage over traditional mechanical keyboards for fast re-presses and input changes."
Elsewhere, users of the wired gaming keyboard can look forward to durable 1.5-mm-thick PBT double-shot keycaps, per-key RGB backlighting, and the ability to save up to 50 profile presets to onboard storage. There's a programmable volume roller top right, a sturdy etched aluminum frame should go the distance, and the keyboard ships with a detachable memory foam palmrest for long-haul comfort.
The K70 Max is available now for the rather premium price of US$229.99. The video below has more.
Introducing K70 MAX with CORSAIR MGX magnetic-mechanical switches
Product page: Corsair K70 Max
Source of Article