Tyler Cross
Published on: June 1, 2023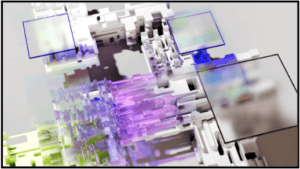 CrowdStrike, a cybersecurity company that focuses on providing businesses with anti-breach tools, released Charlotte AI, a program that democratizes security and helps both users and employees.
The goal of democratizing security is to bridge the gap between cybersecurity experts and amateurs by providing every user with a base of easily-accessible information. Since Charlotte AI gives access to highly specialized information at the click of a button, new users or inexperienced IT employees will be able to rapidly respond to security threats in real time.
Charlotte AI is fed the worlds-best security information, constantly refined through human feedback loops that develop its ability to process information and provide up-to-date feedback. By refining their information constantly, the program is able to reliably help in threat investigation, detection, data breach prevention, provide detailed tips and tricks for users, and more.
It also helps cybersecurity progressions manage automated tasks for data collection and extraction, meaning less of their time and focus is spent performing repetitive or intrusive tasks and more can be focused on important jobs.
To ensure the validity of its information, CyberStrike developed its own set of data that takes advantage of the "human-validated content" process developed in-house. By forming a continuous human feedback look, Charlotte AI can learn in real time while growing more intelligent as more users interact with it.
"Since our founding, CrowdStrike has pioneered the use of artificial intelligence in cybersecurity to identify adversary behavior and combat sophisticated attacks to stop breaches. With the introduction of Charlotte AI, we're delivering the next innovation that will help users of all skill levels improve their ability to stop breaches while reducing security operations complexity," explains Mike Sentonas, President of CrowdStrike.
"Our approach has always been rooted in the belief that the combination of AI and human intelligence together will transform cybersecurity. We believe our continuous feedback loop on human-validated content is critical, and because of this, no other vendor will be able to match the security and business outcomes of CrowdStrike's approach to generative AI."
Source of Article