Kamso Oguejiofor-Abugu
Published on: February 3, 2023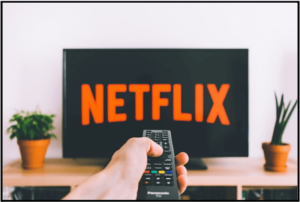 Netflix is currently in the midst of its password-sharing crackdown, and details about the popular streaming service's efforts to restrict users from sharing passwords have emerged.
According to the streaming giant's quarterly letter to shareholders, it intends to augment its fight against password-sharing in the first quarter.
"Later in Q1, we expect to start rolling out paid sharing more broadly. Today's widespread account sharing (100M+ households) undermines our long term ability to invest in and improve Netflix, as well as build our business," Netflix said.
The company updated its FAQ pages for countries currently experiencing the crackdown, including Costa Rica, Chile, and Peru. According to the FAQ site, users can share their Netflix accounts but only within one household.
"People who do not live in your household will need to use their own account to watch Netflix," one of the FAQ answers reads.
Consequently, members will have to identify a "primary location" that represents their household, and any device that tries to access the account from outside the household would have to pass a verification process.
"When a device outside of your household signs in to an account or is used persistently, we may ask you to verify that device before it can be used to watch Netflix or switch your Netflix household. We do this to confirm that the device using the account is authorized to do so," Netflix said in an FAQ reply.
As a result, a traveling member of a Netflix household would need to verify their device occasionally. The verification process is very easy, and it requires a 4-digit temporary code. After verification, the traveling member can watch Netflix for a week, but it's not clear how many times the user can request temporary codes.
Source of Article