Commissioned to design a new bar for a whiskey distillery, Roomoo Design Studio came up with the clever idea of incorporating discarded whiskey barrels into the design. Rather than simply stack the barrels, the firm has painstakingly dismantled them and used the wood pieces to create a stunning interior.
The Laizhou Bar is located in Shanghai, China. In all, Roomoo Design Studio used approximately 6,000 individual pieces of wood, which were taken from disassembled oak barrels, along with their metal rings, to create the bar's exterior and interior decor. Each piece of wood is subtly different in width, length, and grain, with small imperfections and differences between them adding character.
The exterior of the bar incorporates a collection of wooden pieces which jut out in a simple pattern. Its interior, meanwhile, measures 200 sq m (roughly 2,150 sq ft) and is split between a whiskey tasting area, red wine area, VIP room, bar, kitchen, and bathroom. The space is topped by an impressive double-ring structure that's made up of 3,000 pieces of wood arranged in 10 separate layers. The wood was also used to create a partition area and Roomoo Design Studio used fabric to imitate the texture pattern of oak for the background wall.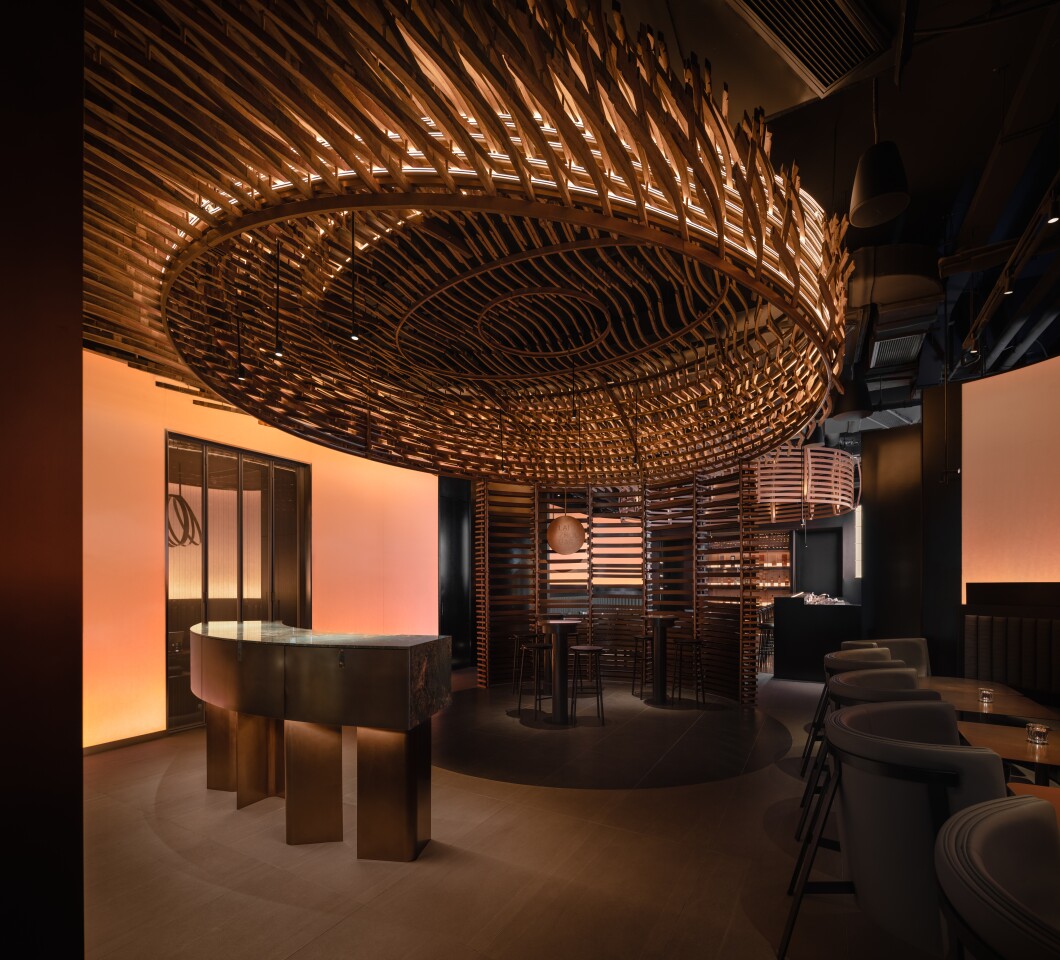 "The double-ring structure on the top of the indoor tasting and bar areas forms an infinite visual impression, echoing the distillery's green and environmentally friendly whiskey production methods," explained Roomoo Design Studio. "The dome structure formed by discarded wooden barrel pieces on the top surface highlights the particular function (whiskey tasting) as the center of the space. In addition, the lighting design of the marquee strengthens the unique flow of natural time extension at night."
The Laizhou Bar was commissioned by Chinese whiskey company Bacchus and it serves as its flagship whiskey bar in Shanghai.
Source: Roomoo Design Studio
Source of Article