For the last few years, a startup based in La Rochelle in France has been prototyping a sailing catamaran that can be collapsed down for transport behind an ebike. The IZIBoat is now being readied for series production.
Designed by self-taught windsurfer and architect François Tissier to make sailing accessible to everyone, more than 10 prototypes have been tested by upwards of 1,600 novice sailors. Now the last of the pre-production craft has been built, marking the start of series production.
The twin hulls of the IZIBoat are made from polyester resin on fiberglass with reinforcements inside, and are coated in gel to protect it against sand abrasion when beached between trips.
It has an overall length of 5.08 m (16.6 ft), and sits 2.4 m (7.8 ft) wide when ready to sail, with an aluminum frame connecting the hulls and hosting the aluminum/fiber-composite mast. Removable wheels mounted to the side of each hull can make for an easy push into the water.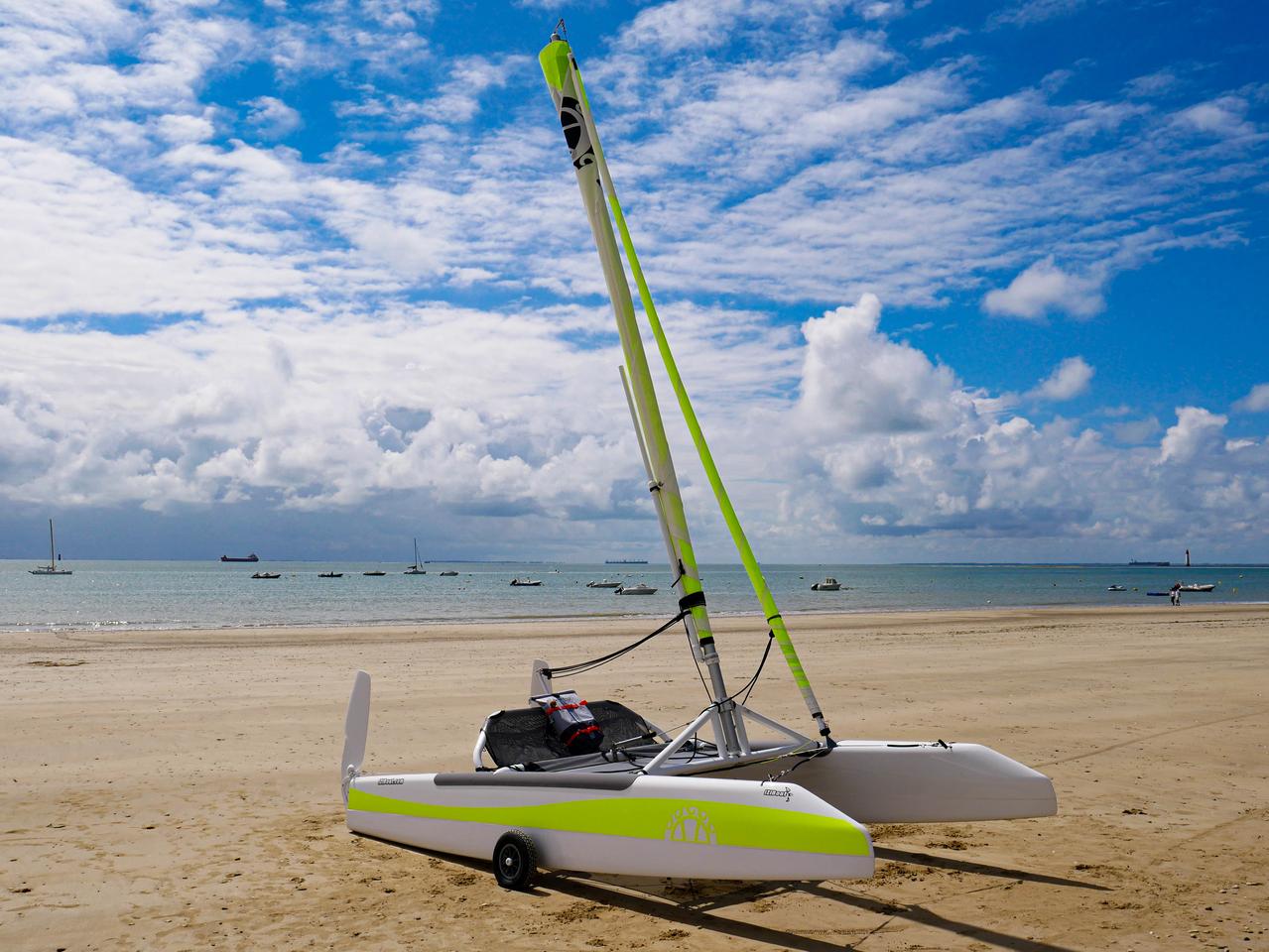 The 8.8-m2 (95-ft2) main sail and 6.6-m2 (71-ft2) genoa are fashioned from 240-gram polyester, and the company says that sailing speeds of up to 15 knots (17 mph) are possible. An electric motor is also in testing, and should be added as an option in 2024.
"Thanks to IZIBoat's electric motor, users can rest assured that their boat can sail against the wind or return to shore without wind," said Tissier in a press statement.
The catamaran can seat up to four crew members to a maximum weight of 280 kg (617 lb), with a central joystick connected to the rudder used to change direction.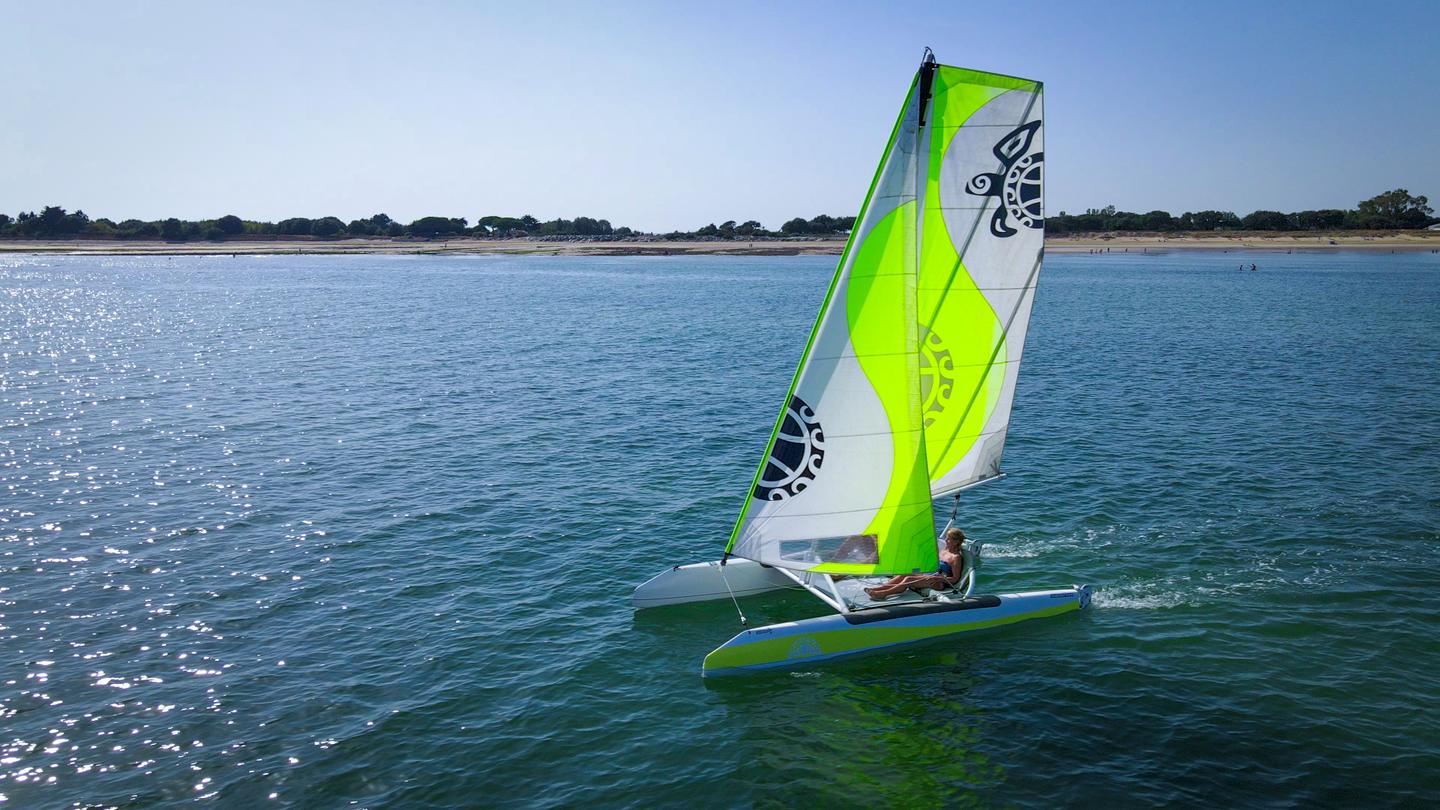 When collapsed down for transport in around 15 minutes, the IZIBoat is just 62 cm (24.4 in) wide, and can be mounted to a bike trolley – with the company reckoning that an ebike rider should be able to pull the 156 kg (344 lb) empty weight along the road home.
The IZIBoat is available for order now, with prices starting at €14,250 (US$15,850) excluding taxes. Delivery is estimated to start in April 2024.
Source: IZIBoat
Source of Article