A six-page autograph manuscript by Albert Einstein entitled "The Essence of the Theory of Relativity" is being auctioned tonight and scientific voyeurs might care to watch the fun as the heavy hitters come out to play. The auction will be live on the internet, and the last few minutes is where the fun starts and you can see the world's most monied institutions and investors go big or go home.
Einstein has an astonishing "multiplication factor" at auction, and he has penned two of the most valuable documents in auction history (US$6.5 million in 1943 and US$13.0 million in 2021), yet with less than 24 hours before the hammer falls, the bidding sits at just US$110,000. Could there be a bargain to be had?
We can count seven Einstein documents that have sold for more than a million dollars previously (see our gallery for images and links).
Einstein famously threw out the handwritten drafts of his relativity thesis at each subsequent iteration, then the final masterpiece when it had been published. Once the world recognised his genius, any paper, object or belonging that Einstein had touched began climbing in value and continues to do so to this day. At auction, his record is in the same league as Marilyn Monroe, Steve McQueen, John Lennon, Elizabeth Taylor and Michael Jackson … all names with massive box office while they were alive and a mystique that adds another zero or two onto any price.
Though he was German, Einstein emigrated to the United States prior to WW2 and was so opposed to the Nazi regime that he made another hand-written copy of his original theory of relativity manuscript in 1943 to raise money for the United States' war effort. It sold at auction for US$6.5 million in 1944, making it the most valuable document ever sold at auction at that time. That manuscript now resides in the US Library of Congress and would dwarf his next most valuable document – the $13.0 million manuscript co-authored with his friend and long-time collaborator on the theory of relativity, Michele Besso.
By all available measures, Albert Einstein has become one of the strongest personal brand names in history. Star quality is a rare and seemingly intangible commodity. It's the x-factor in many large business equations from the film industry box office through to brand ambassadors. Unlike the real world of physics, where conservation of energy applies, some people have manifested the ability to create value from a touch, a Midas touch, even after they are dead.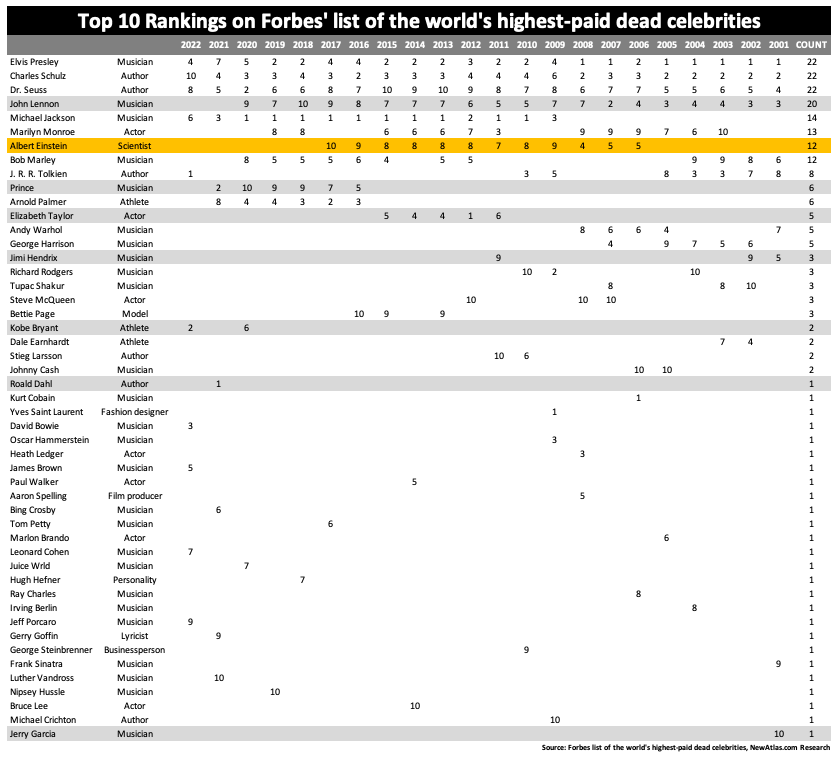 Rights clearance and licensing agency Greenlight represents the estate of Albert Einstein and is largely responsible for generating the licensing revenues that have propelled the genial scientist into the upper echelons of Forbes' top-earning dead celebrity listing, carefully maintaining Einstein's Facebook page, which has 18.5 million followers.
Greenlight also represents Andy Warhol, Marilyn Monroe, Muhammad Ali, Elvis Presley, Steve McQueen, Maria Callas, Dr Martin Luther King Jr, Charlie Chaplin, Sophia Loren, John Wayne, Thomas Edison, the Wright Brothers, Buzz Aldrin and Marvin Gaye. Quite a roster!
Just look at the names on the chart above and contemplate how valuable the Einstein name is, and how it still resonates with the public a century after he was anointed a genius. His place in that chart is earned with pure, high-density credibility and genius.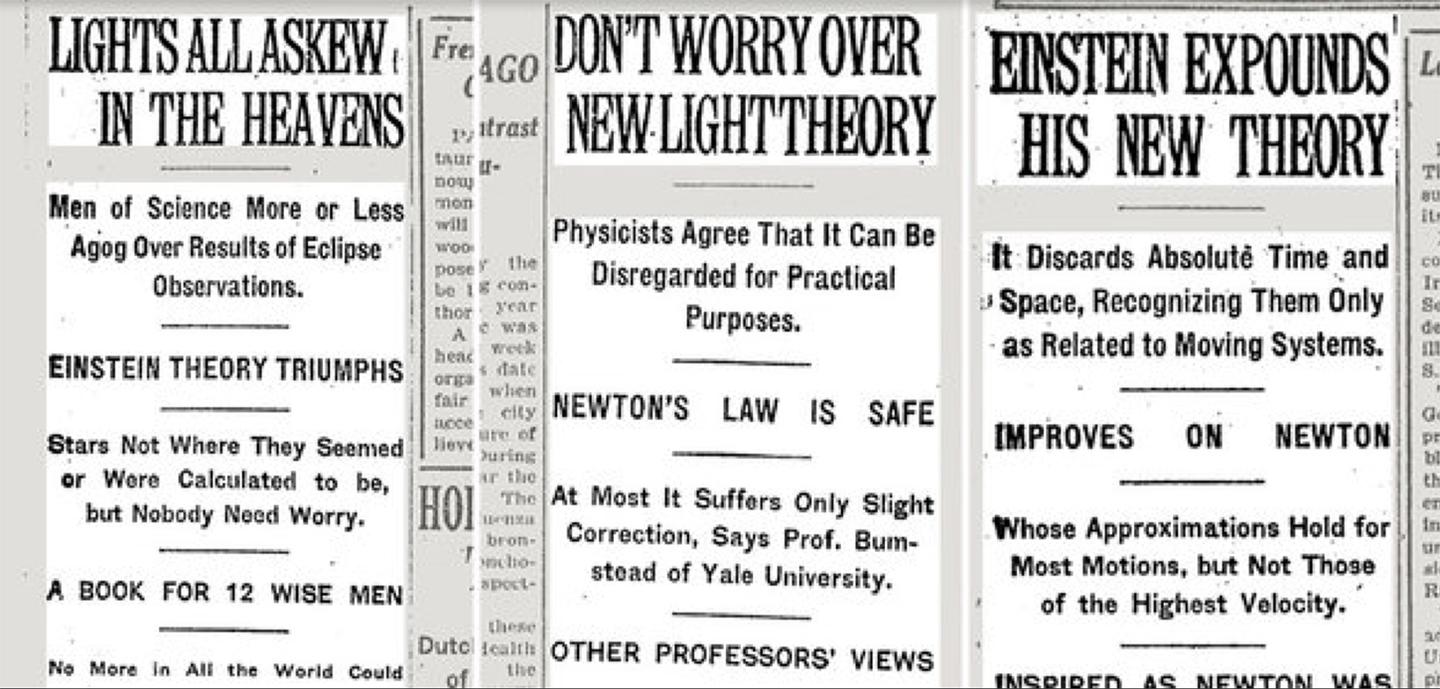 Einstein, like Copernicus and Newton, changed the foundations of all that we thought we knew. He changed our perceptions of both time and space, he proved that atoms were real, and he showed that mass and energy are the same thing. He single-handedly revolutionized every aspect of theoretical physics, and he did so while working a nine-to-five job at the Patents Office in Berne. The supreme hero giving hope to all those who work two jobs along their path in life, Einstein changed humankind after working eight hours, not to mention fighting with his mentally-ill wife.
Touched by genius is a phrase oft bandied about by sports commentators, but it definitely describes the crazy-haired eccentric Albert Einstein, who has become not only science's pin-up boy, but one whose star will never set.
Einstein made a handful of discoveries that changed our understanding of the universe; his contribution will never be obscured by the clutter of time because he has a place in history alongside Nicolaus Copernicus, Isaac Newton, Charles Darwin and maybe James Watson and Francis Crick.
He changed everything before him … and every time that a piece of his memorabilia goes to auction, we're reminded of how utterly unique Einstein is in that he is still recognized at auction a century after he became famous. Albert Einstein truly is science's rockstar.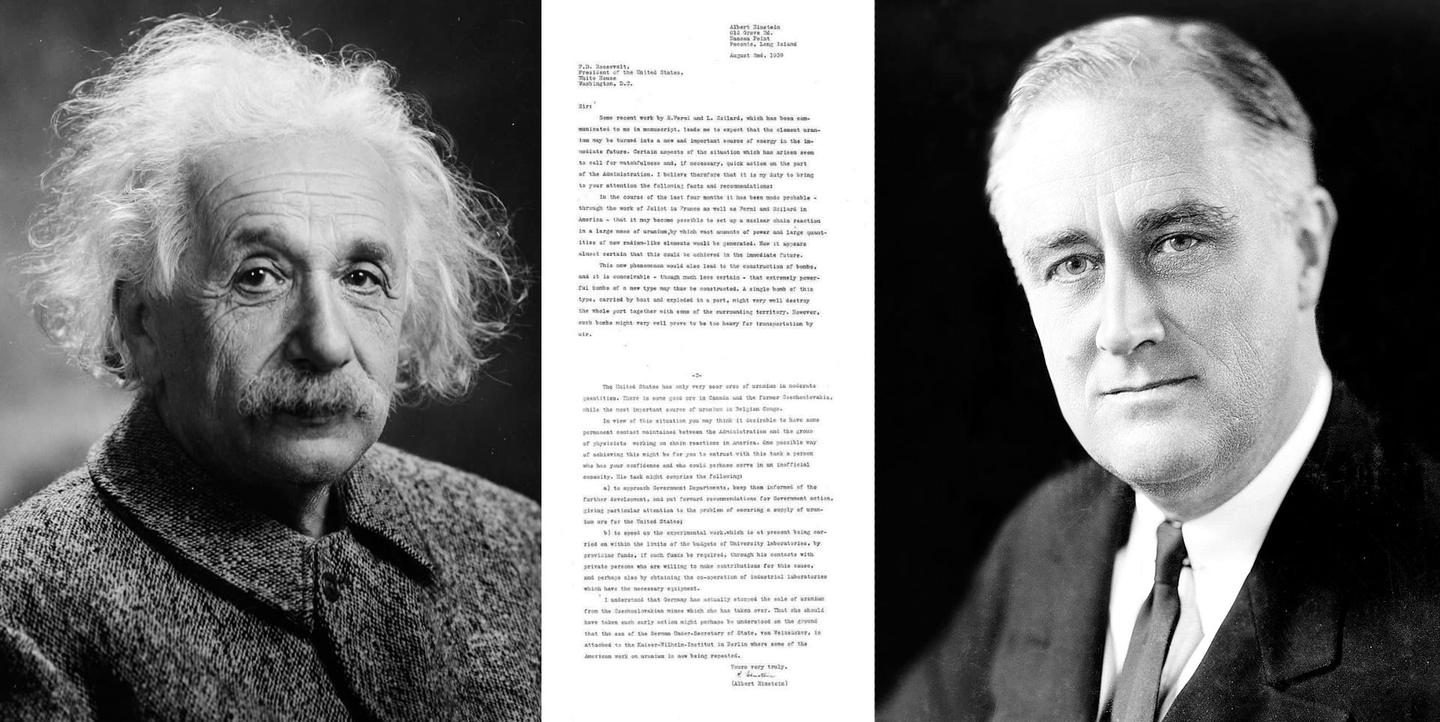 He also has a full hand of brand values – good humor, sincerity, kindness and pacifism, yet he is also the embodiment of perspective, wisdom and genius.
The manuscript that is currently at auction is being offered by RR Auction as part of The Fine Autographs and Artifacts Auction featuring Science and Technology. The auction began on April 17, 2023 and will conclude this evening (May 10, 2023), giving bidders the opportunity to own a piece of scientific history. The Einstein essay can be found here.
The manuscript offers a simplified discussion of Einstein's theories, making them accessible to a lay audience. Before launching into an increasingly technical explanation. At the time of the article's publication, nuclear physics had come to the forefront of the public's attention with the advent of the atomic bomb in World War II. Einstein's work helped to provide a coherent explanation of his theories for the general public.
The manuscript is in fine condition, with only a minor rust mark to the first page. Accompanied by a full English translation, the manuscript is has been given an official estimate of US$350,000-plus, but a significant scientific manuscript in Einstein's handwriting is sure to attract interest from collectors and institutions alike, and we're betting that it will be a seven-figure result when the 10-minute rule finally expires tonight.
Source: RR Auction
Source of Article