The Association of Telecommunications Companies of Nigeria (ATCON) is to address talent issues, seen as the biggest operational challenge faced by telcos in the country, Mr Tony Izuagbe Emoekpere, new President of the telecoms trade group says.
Mr Emoekpere, Anchor Telecoms CEO, was on Tuesday elected ATCON President at the association Annual General Meeting and National Executive Committee (NEC) election held Tuesday in Lagos.
The new ATCON President says that some identified challenges facing the association's membership base include talent which he cites as "the biggest operational challenge faced by members" which he hopes to address on his watch, according to his pre-election manifesto seen by Technology Times that aims to Promote, Advocate and Engage.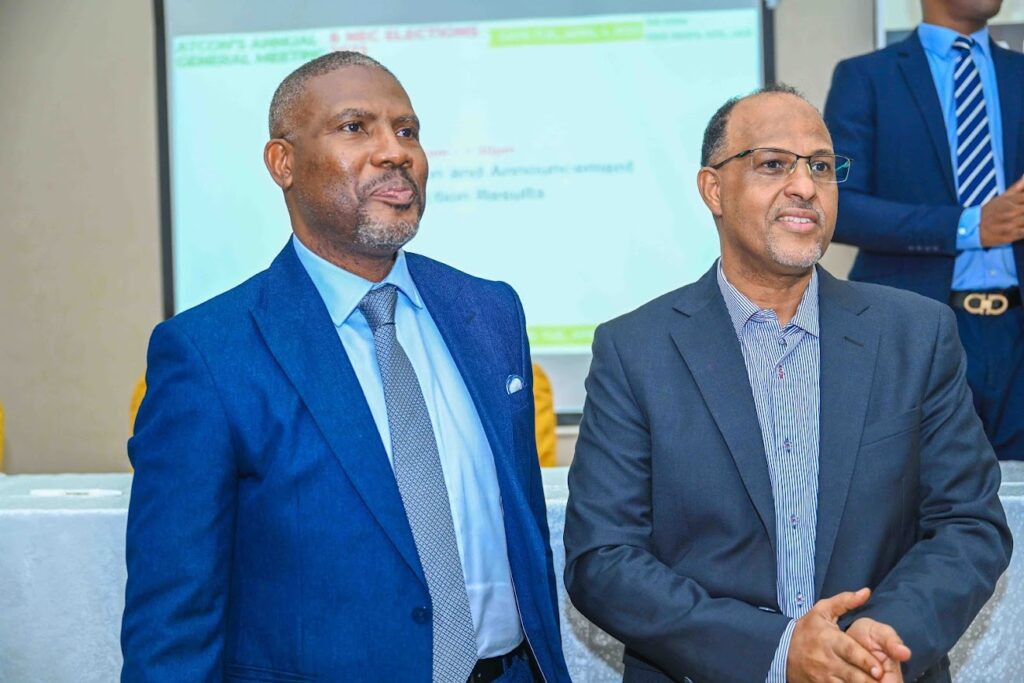 According to him, some of the post-COVID spill-over has caused a drop in membership participation at ATCON with its attendant effect on the vibrance associated with the influential telecoms trade group.
He says that infrastructure weakness in data connectivity that especially affects upcountry regions of Nigeria is affecting the nation's broadband penetration targets.
He also identifies that the tax burden on both operators and companies in the telecoms industry combined with equipment importation challenges which is caused by access to foreign exchanges now require priority attention.
"The Covid Era," the ATCON President says, "had an impact on our member participation as hosting of programmes were affected. Working with our NEC, our strategy will be to rigorously promote ATCON's image visibility, programmes and projects. I will ensure together with the NEC that there are more activities by the coordinators of various sub sector groups with programmes meeting the needs of these individual groups. Ours will be a bottom-up approach as inputs from the coordinators will form the basis for discussions and activities. Membership drive will also emanate from the coordinators. Increased participation at this critical stakeholder level will ensure programmes are well formulated and attended, further improving the fortunes of the association."
ATCON, he says, will promote PPP programmes between its members and Government. More importantly, it will work with Government agencies to further reduce multiple taxation faced by members and promote local and foreign collaborations with members.
The trade group will also promote further infrastructural development in the telecoms sector and partner with universities and learning institutions for skills development and training for member organisations.
"ATCON over the years,"Emoekpere says, "has been known for its strong advocacy and has been consulted by several Government agencies during policy formulation. During our tenure, our strategy will be to participate more intently in policy formulation and implementation. I intend to achieve this through effective support of our NEC members in ensuring that policies that promote our businesses are made through proactive and strategic advocacy. Our advocacy will also be geared toward enhancing more local participation with policies that build an ecosystem where there are collaborations between local players, multinationals and tech manufacturers. Import substitution opportunities for local manufacturing geared towards reducing forex demands will be advocated as well as policies that aid in forex supply to the sector."
ATCON will embark upon structured engagement with key stakeholders in the Nigerian Telecom & ICT Sector on the New National Broadband Plan 2020- 2025 and drive initiatives to foster the financing of Nigeria's digital economy, he says.
To achieve this, the body will promote its Telecom Executives and Regulators Forum and business development/interaction session with strategic stakeholders within relevant government agencies like CBN, NCC, NITDA, he says.
According to him, this will also include the National Dialogue on Telecoms & ICT Sector in Nigeria, courtesy visits to State Governors and creation of research and development department, among others.
"The linchpin of our strategies," Emoekpre says, "is constructive engagement. My highest desire to contest for the position of the National President is to grow the Association to the next level of its importance by constructively engaging all tiers of government and foreign agencies. Our engagement strategy will be proactive and aggressive. A neglected level of Government critical to the well-being of our members are the State Governments. Engagement at this level will help forestall multiple taxation, promote infrastructure development and open opportunities for members further ensuring the National Broadband Plan Targets are met."
The new ATCON President says he has served the association for over 16 years at the NEC level serving under the 4 Presidents and worked actively in our sector for over 23 years.
Profiled: Mr Tony Izuagbe Emoekpere, the new ATCON President?
Tony is a C-Level Executive and accredited Project Manager with over 23 years' experience in Telecommunications Management, ICT Service Provisioning, Infrastructure Design, Implementation, and Maintenance.
He is a graduate in Electrical/Electronic Engineering from the Obafemi Awolowo University Ile-Ife, member of the International Institute of Electrical and Electronic Engineers and member of the Project Management Institute. He is also an alumnus of the Lagos Business School after undergoing the Owner Manager Executive Programme.
Tony started his career with Nigeria's premier ISP Linkserve Ltd as a Network Support Engineer and then a Wireless Engineer responsible for providing Radio Links to Enterprises.
He joined MTN Nigeria Communications Limited at the inception of their services in Nigeria as a Radio Implementation Engineer where he was personally responsible for over 250 live Base Station sites in the network, participating in the launching MTN services in the South-Western Region of Nigeria.
Tony later became a Project Manager Ibadan Region in MTN Nigeria Communications Limited, responsible for all Regional Projects including the Marshal Plan Site Build for the region whose monthly targets were exceeded till the end of the project under his watch.
Tony had a brief stint as the Operation Director with Egypro Nigeria Limited which he helped establish as the 3rd best contractor to MTN Nigeria Limited in 9 months.
Tony then founded Anchor Telecoms in 2005 first as a Project Director and then CEO. In over 18 years under his watch, the company has grown from providing Site Construction services serving one client to providing full Turn-Key Communication Infrastructure Services serving all MNO's, major InfraCo's and OEMs in Nigeria, with active operations
in Ghana, Cameroun, South Africa, and has executed projects in Benin Republic, Liberia, Gabon, Togo, Sierra Leone, and Equatorial Guinea. Anchor Telecoms is also registered and exploring business opportunities in Kenya, Ethiopia and the United Kingdom
Tony is also the founder of MangoNet Integrated Services Limited (MangoNet TM) an FTTH and WISP Service Provider and Anchor Digital Media Services Limited a TV Content Producer and Streaming Service.
In addition, Tony has several certifications under his belt from programs in Nigeria, South Africa and Sweden including Ericsson RBS 2000 O&M, Ericsson Education Europe-DXX System Basics, Ericsson Education Europe-Focus AC1&LX, Ericsson GSM System Survey Course, Microsoft Certified Professional and Project Management Professional (PMP).
Tony is happily married with 3 kids and enjoys reading, travelling, and cycling.
Source of Article