Chinese e-mobility company Engwe has launched the smooth-riding X-Series folding ebikes, which feature a smooth-riding triple-suspension system, powerful motors, and dual batteries for up to 93 miles of per-charge adventures.
The X-Series rolls out as the X26 (which was the subject of an Indiegogo last year), X24 and X20 models – each boasting a suspension fork, mid-mount mechanical shock and dual air shocks to the rear for maximum squish on road, dirt trails and beyond.
The X26 and X24 ebikes feature pretty much the same specs, with the only appreciable difference being wheel/tire size – the X26 rolling with a 26-inch fat tire while the X24 rides with a 24-incher.
They each come with a 1,000-W hub motor that peaks at 1,200 watts, produces 70 Nm (52 lb.ft) of torque and enables top speeds of up to 31 mph (50 km/h). The dual-battery configuration shapes up with a 921.6-Wh main pack and a 480-Wh secondary unit for up to 93 miles (150 km) of per-charge riding. The combination is reported to power the ebikes up 30% inclines.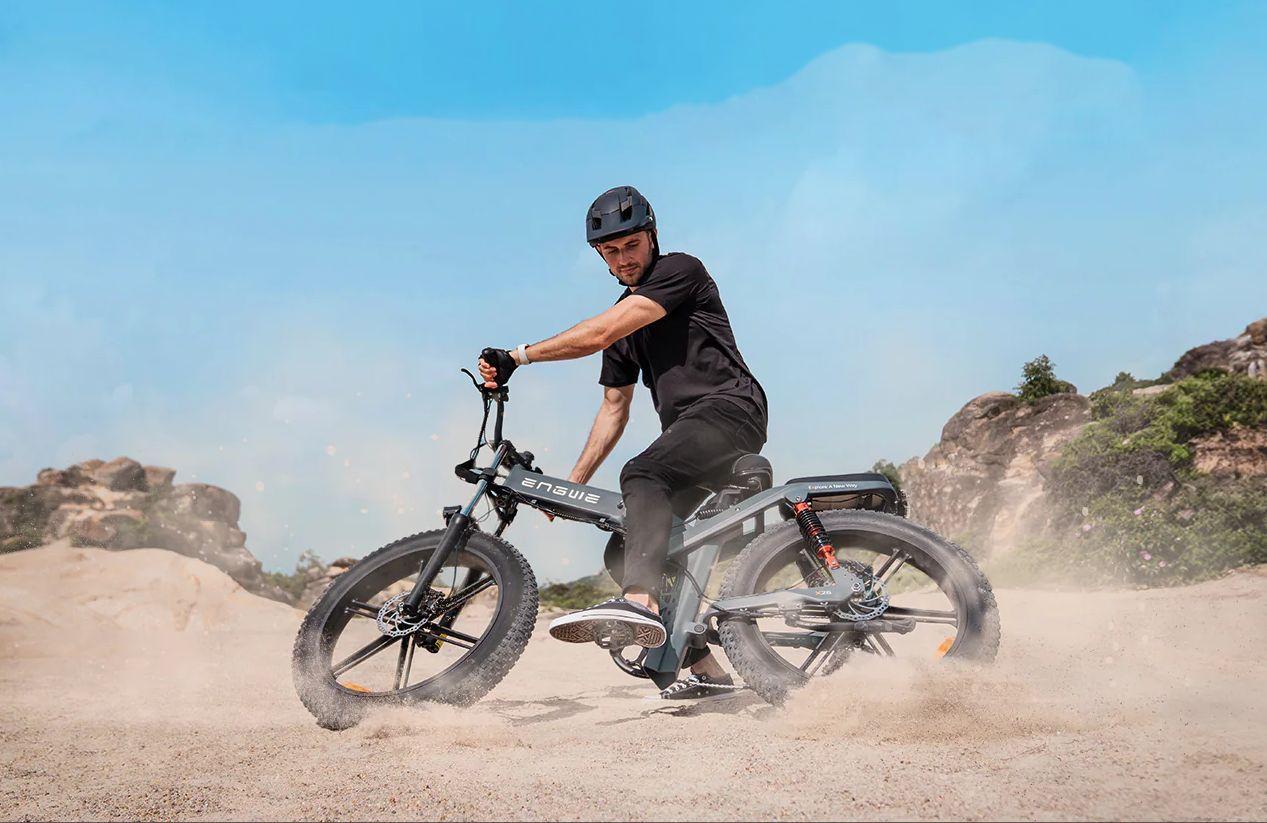 The X20's hub motor drops down to 750 W (1,000 W peak) for 65 Nm (48 lb.ft) of torque but the same top speed. The main battery has a capacity of 691.2 Wh with the secondary unit offering 374.4 Wh. As you may have guessed, the wheel size for this one is 20 inches, and they each wear 4-inch fat tires.
All X-Series ebikes are built around a 6061 aluminum alloy folding frame with a maximum load capacity of 330 lb (150 kg). The X26 folds down to 43.3 x 28.3 x 47.2 in (110 x 72 x 120 cm), the X24 to 41.7 x 29.1 x 42.1 in (106 x 74 x 107 cm) and the X20 to 40.5 x 26.7 x 31.1 in (103 x 68 x 79 cm).
They each sport an 8-speed Shimano gearset for flexible ride options, hydraulic disc brakes for stopping power, and an integrated LED headlight plus a tail-light with signaling for daytime visibility and after-dark riding.
The X26 is currently listed for pre-order at US$1,899.99, the X24 can be had for $1,799.99 and the X20 comes in at $1,599.99. The video below has more.
Product page: Engwe X-Series
Source of Article