Colin Thierry
Published on: October 21, 2022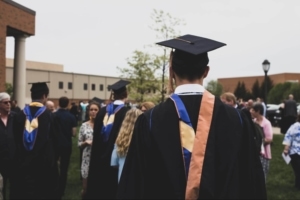 The FBI issued a public service announcement this week warning that threat actors are targeting citizens seeking federal student loan relief. These scammers went after Americans' personal data, financial data, and even tried to get victims to make payments.
According to the FBI, cybercriminals are on the lookout trying to trick unwary citizens into applying for loan relief via fake websites, emails, texts, or phone scams.
"Cybercriminals and fraudsters may purport to offer entrance into the Federal Student Loan Forgiveness program, contacting potential victims via phone, email, mail, text, websites, or other online chat services," said the Bureau in its announcement. "Cybercriminals and fraudsters use their schemes to receive payment for services they will not provide or collect victim information they can then use to facilitate a variety of other crimes."
The agency clarified that any federal student aid program supported by the US government will not require any sort of payment.
Threat actors were observed using electronic communication methods to impersonate government employees and explain how a recipient qualifies for government aid. They then would claim to need personally identifiable information or funds from the victim to complete the fraudulent application process.
"They may email or text the victim, with a body of text containing a link to follow," the FBI added. "Once a victim clicks on what is thought to be a legitimate link to the official federal website, the website will request personally identifiable information (PII) such as name, social security number, date of birth, current and previous addresses, phone numbers, email addresses, mother's maiden name, or social media handles to complete the process."
Some scammers will look to acquire financial information, including bank account and routing numbers, credit or debit card numbers, digital wallet addresses, or other peer-to-peer money service transfer account information in order to process a fake application form.
The FBI urged citizens to remember that the US government would never charge processing fees in any type of currency under the 2022 Student Loan Debt Relief Plan.
If you believe that you fell victim to an internet scam, the Bureau also recommended that you report it to the FBI Internet Crime Complaint Center as soon as possible.
Source of Article