Kamso Oguejiofor-Abugu
Published on: April 13, 2023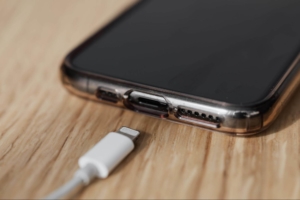 The Federal Bureau of Investigation (FBI) is warning the public to avoid using public charging stations, as it poses a risk to their cybersecurity. Public charging stations, particularly free ones, can be hijacked by criminals.
They may contain malware or software that can give hackers access to devices such as phones, tablets, or computers. Once the device is infected, hackers can gain usernames and passwords, and siphon off other sensitive data, including credit card numbers.
A tweet from the FBI's Denver field office cautioned consumers to "avoid using free charging stations in airports, hotels or shopping centers," and that "bad actors have figured out ways to use public USB ports to introduce malware and monitoring software onto devices."
The tweet further advised that device owners should carry their own charger and USB cord and use an electrical outlet instead.
The alert from the FBI is the latest warning issued to the public regarding the potential cybersecurity risks associated with public charging stations, commonly known as "juice jacking." While there are no known instances of consumer harm from juice jacking, officials warn that it is a persistent danger. This vulnerability is a big concern at a time where smartphones function as a storage vessel for several valuable information and data.
Ritesh Chugh, an associate professor and technology and society expert, told The Washington Post in an email that a malicious charging station can identify the web pages loaded on a device's browser in less than 10 seconds. Chugh also said that "as little as one minute of charging time may be adequate for compromising a user's phone."
To avoid being a victim, experts advise against using public charging stations and opting for wireless chargers or newer USB technology, such as USB-C. Charging-only cables are another secure option, since they don't allow data transfer. If you think your device has been compromised, delete any suspicious apps and install antivirus software. A good practice is to always keep your operating system updated.
Source of Article