This year has been a relatively strange one for businesses all over the world. The pandemic and the lockdown following it have kept a lot of businesses on their toes. In retrospect, Q1 2020 might have been a time for most companies to plan ahead for the incoming storm.
A few days ago, Nigeria's largest telecom provider, MTN Nigeria, published its financial report for Q1 2020 when it amassed revenues of ₦329.2 billion ($845.4 million), up 16.7% from Q1 2019, and profits after tax hit ₦51.02 billion ($131.1 million), a 5.3% increase.
As one of the foremost telecom providers in Nigeria, according to the Nigerian Communications Commission (NCC), MTN accounts for 38% and 43% of Nigeria's GSM and Internet subscribers, respectively.
Nigerian telcos have always had to power through the Nigerian terrain amidst high operating costs. These range from basic services such as power and security, to various forms of levies and charges at different levels of government.
Advertisement
---
Suggested Read: State governments vs telcos and NCC's futile intervention
---
In February 2020, value-added tax (VAT) was increased from 5% to 7.5%, and MTN insists this has had adverse effects on costs and revenue. Also, the drop in oil prices, the devaluation of the naira, and the global disruptions caused by the pandemic resulted in significant operational challenges.
We take a look at how MTN Nigeria has fared in the first three months of 2020 and what the possible effects of the lockdown on telco revenues in the coming months could be.
Relatively slower growth in data usage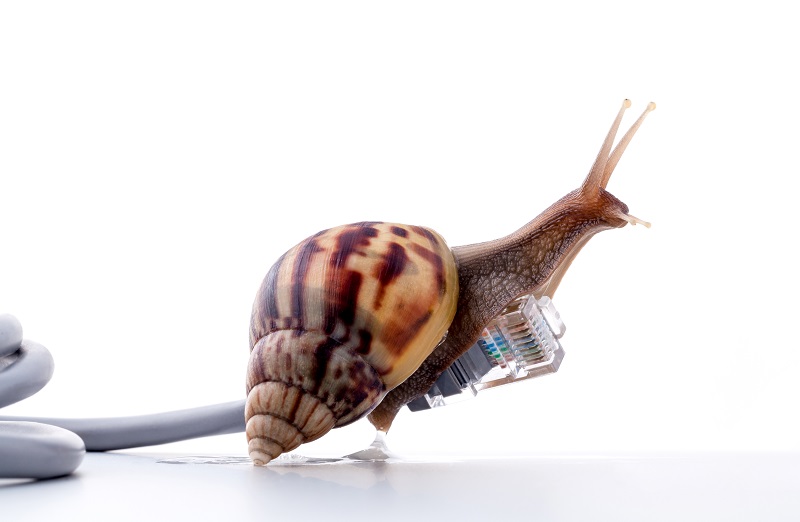 Over the past few years, Internet subscribers have been on the increase, and MTN largely won the data war of 2019 by a landslide. The continued growth of Internet subscribers continued in Q1 2020.
---
Suggested Read: Data Wars 2019: Glo's heavy loss and MTN's continued dominance defines the battle for Internet supremacy
---
In the same period, the company's active data subscribers increased by 1.7 million to 26.8 million, a 6.6% increase, while data revenue witnessed a 59.2% growth.
While MTN gained an impressive 1.7 million active data subscribers, by comparison, at the end of 2019 (PDF), it gained 2.9 million to reach 25.1 active data subscribers, up 13% from Q3 2019, a slightly higher growth rate.
In total, MTN has 55.53 million subscribers, but with just 26.8 million of them active, there are 28.73 million inactive subscribers — those who bought less than 5mb or didn't subscribe in 90 days — casting further doubts on the actual size of Nigeria's addressable Internet market.
---
Suggested Read: Nigeria's addressable market on the Internet is probably smaller than you think
---
Following the lockdown imposed on Abuja, the Federal Capital Territory (FCT), and two states — Lagos and Ogun — MTN states it began to witness a spike in data activities.
It is important to note that the lockdown, which commenced on March 30, induced a spike that had little effect on the numbers for Q1 2020, but with the increased adoption of digital channels, this could further increase Internet subscribers.
Data may not replace dwindling voice revenue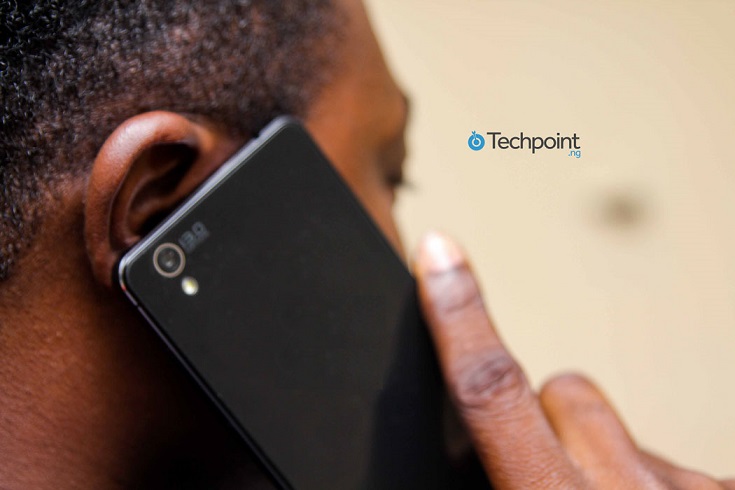 However, according to MTN, the onset of the pandemic and the subsequent lockdown have had an almost immediate negative impact on voice traffic and voice revenues. MTN linked this decline to a drop in economic activities and a reduction in purchasing power.
According to the telecom giants, though a decline in voice revenue was partially offset by increased data revenue, it will not fully make up for the voice services which have been the mainstream source of revenue. The reasons for this are well documented.
While the use of various data channels might be on the increase, voice revenue remains the main cash cow for MTN. As the company revealed during its 5G trial in Abuja last year, despite the expected massive impact of 5G, voice is still expected to be the main revenue source.
---
Suggested Read: 4 things we learnt from MTN Nigeria's 5G demo
---
This trend is not peculiar to just MTN. According to a report by Airtel Africa, another giant in Africa's telecom market, despite the higher numbers of data subscribers, voice services have remained its major source of revenue.
According to MTN's report, about 4.2 million new subscribers were added in Q1 2020, bringing its total subscriber base from 64.3 million in 2019 to 68.5 million. Following this, voice revenue grew by 7.2% (a 3.2% QoQ growth) and accounted for 69.1% of the company's revenue.
In Q1 2020, MTN raked in ₦227.6 billion from voice calls and SMS, almost five times the amount generated from data (₦46.6 billion), within the same period.
Still on the fintech push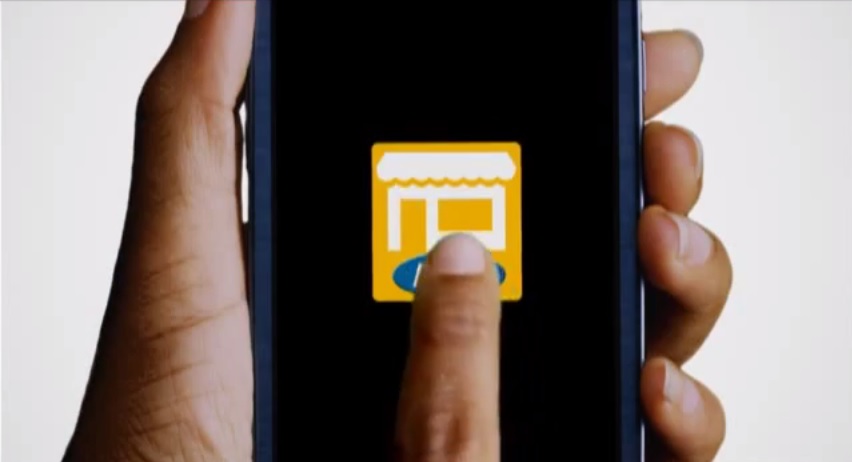 Seeking to leverage their vast infrastructure and nationwide traction, Nigerian telcos have been making some forays into the fintech space as they chase different financial licences.
In 2019, the likes of Glo and 9Mobile reportedly secured the payment service bank (PSB) licence, while MTN secured the superagent licence that allowed its agents to offer mobile money (MoMo) services such as sending and receiving money.
In Q1 2020, MTN added 70,000 agents to its network, bringing its total agent network to 178,000 nationwide. These agents processed about 5.6 million transactions during the quarter, 80% of which was airtime vending.
Nonetheless, MTN seems to be pushing ahead with its fintech plans as it claims to have entered some partnerships through which it can offer products such as mobile wallets, payments, microloans, mobile commerce, and micro-insurance through its app or USSD platform.
Besides the fintech pivot, MTN also wants to offer digital services such as its messaging app, Ayoba, and its music streaming platform, MusicTime, among others.
Good books and an uncertain air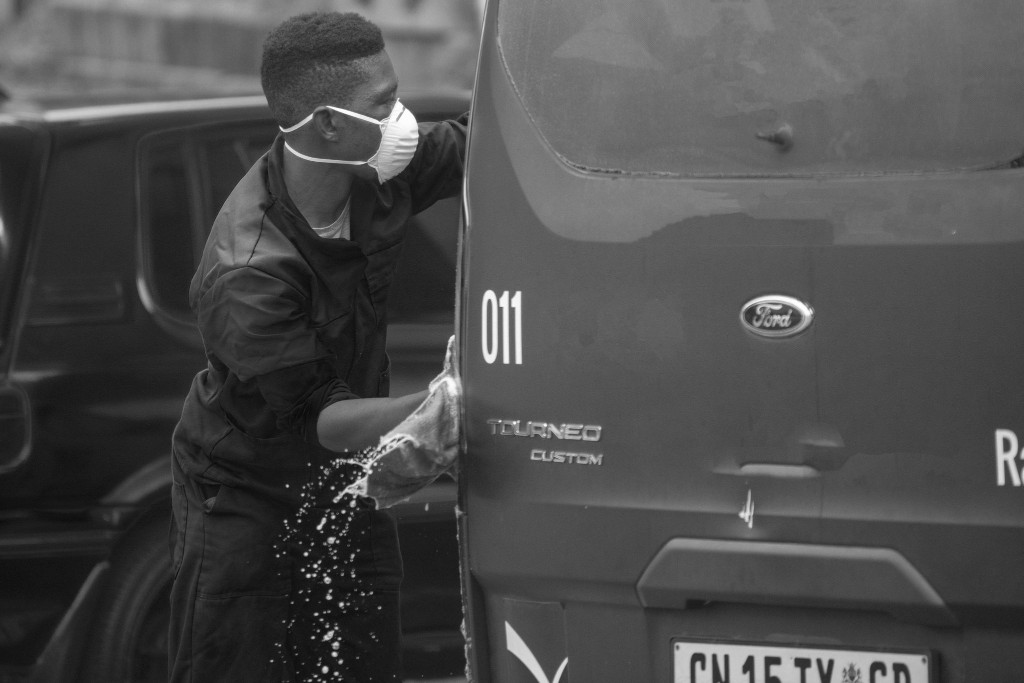 On May 16, 2020, MTN Nigeria (MTNN) listed on the Nigerian Stock Exchange (NSE) with great aplomb, and within 48 hours, it broke into the top five on the NSE. In August, it caused great upheaval, as it briefly overtook Nigeria's largest firm on the bourse.
MTN Nigeria began 2020 on a better note than the previous year as its share price opened at ₦109. After the Nigerian government ended its tax dispute with MTN, its share price jumped to ₦127 as more investors grew confident.
When President Muhammadu Buhari, signed the Finance Act into law, VAT was increased to 7.5% from 5%, and on the next market opening, MTN's stock fell to ₦119.
In the month of March, MTN fell back to its IPO price of ₦90 as investor confidence was really shaken by the onset of the pandemic, but it has since been on the recovery,
So far, there have been unconfirmed reports that MTN Group has been planning to sell its majority stake in its Nigerian division. Reports that could create more uncertainty in the minds of investors.
---
Nigerian startups raised $55.4m in Q1 2020; over 99% of which came from foreign sources. Find out more when you download the full report.
---
Subscribe to the Techpoint Africa Newsletter for weekly updates
---

Comments
Source of Article