The winner of 2023's Cuprinol Shed of the Year competition has been announced. Londoner Archie Proudfoot was chosen for his Frankenshed, which involved bringing a ruined old shed back to life with recycled materials and decorative artwork.
Proudfoot, who is an independent artist and sign painter, beat over 200 other sheddies. He was first voted top of the Colourful category by the general public and then chosen by the judges to become the 17th overall winner of the Cuprinol Shed of the Year.
The Frankenshed story began with a standard shed that had been left to rot at the bottom of a garden. Proudfoot estimates that the floor was around 80% rotten, as was the roof and the windowsill. Seeing the potential to do something interesting, he cut away the rot and rebuilt the floor using recycled timber from old fence posts, while the windowsill was remade from a reused a bed frame.
The interior is envisioned as a kind of "pagan chapel to DIY," and includes a "tree of life" with all of Proudfoot's tools hanging from the branches. He also added a work desk and shelving to store materials, while the ceiling is decorated in painted panels, incorporating the signs of the zodiac, major planets in astrology, and figures from myth and legend.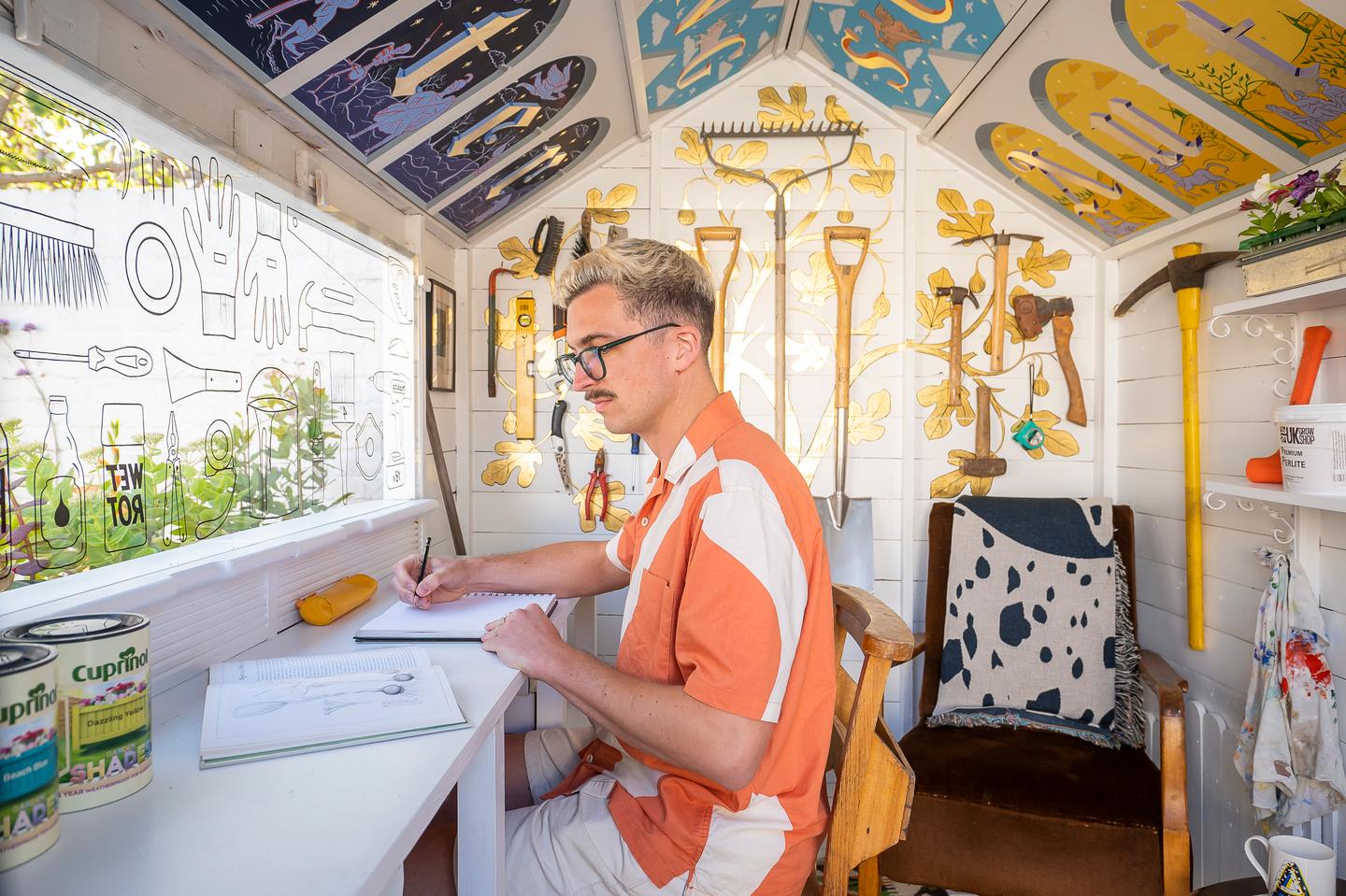 "What started as a bored attempt to save a rotten shed turned into the most elaborate and enjoyable piece of artwork I've ever created," explained Proudfoot. "The Frankenshed is now a beautiful place to escape and enjoy an afternoon sketching, writing, tinkering or potting plants for the garden.
"Seeing the reaction to the shed has been amazing and I'm delighted that so many people have been as taken with this little project as I still am today. Rebuilding and decorating the shed was a very personal undertaking for me and to see it win not just the 'Colourful' category, but be crowned overall winner – well, I'm over the moon."
For his efforts, Proudfoot will take home £1,000 (roughly US$1,265) in cash, plus some Cuprinol garden woodcare products.
Source: Shed of the Year
Source of Article