Colin Thierry
Published on: June 28, 2022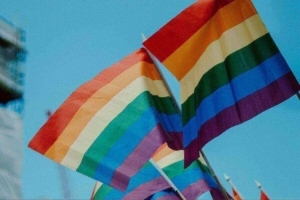 The U.S. Federal Trade Commission (FTC) warned this week of extortion scammers targeting the LGBTQ+ community by exploiting online dating apps like Grindr and Feeld.
According to the FTC, the cybercriminals pose as potential romantic partners on LGBTQ+ dating apps. After finding a target, they send explicit photos and ask their potential victims to reciprocate.
Once they send explicit photos in return, the victims are then blackmailed into paying a ransom (usually in untraceable gift cards). The scammers blackmailed their victims by threatening to leak the explicit photos to their family, friends, or employers if they didn't pay the ransom.
Some scammers even went as far as telling victims the names of those they will reach out to if the ransom is not paid or threaten to out those who are still "closeted."
"Other scammers threaten people who are 'closeted' or not yet fully 'out' as LGBTQ+," said the FTC.
"They may pressure you to pay up or be outed, claiming they'll 'ruin your life' by exposing explicit photos or conversations," the consumer protection watchdog added.
In response, the FTC advised LGBTQ+ dating app users not to share explicit photos with people they've just met online or if they're not 100% sure who they're chatting with.
Additionally, online dating platforms have warned in the past of extortion scams that may target their users.
Grindr warned that "social media and dating apps are a prime target for these bad actors, as scammers seek to exploit people looking to make meaningful connections."
Feeld also asked its users to "always be mindful when you share personal details such as your real name, phone number, address or any other personal information" and "never follow through any payment requests from other members [..] as these can be attempts at identity theft or financial fraud."
In February, the FTC reported a significant increase in online romance scams that caused Americans to lose over $547 million in 2021.
In 2021, the FBI Internet Crime Complaint Center (IC3) also received more than 18,000 sexual extortion-related complaints, which amounted to over $13.6 million in losses.
Source of Article