Colin Thierry
Published on: November 1, 2022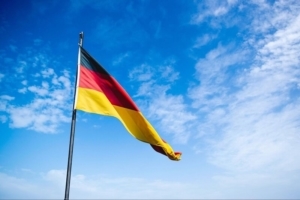 Germany's Federal Criminal Police Office announced the arrest of a 22-year-old student last week who allegedly ran a Darknet marketplace used for drug trafficking.
"The Federal Criminal Police Office and the Central Office for Cybercrime Bavaria (ZCB) are investigating the suspected administrator of 'Germany on the Deep Web,' a 22-year-old student from Lower Bavaria," the police said in a translated press release.
After months of undercover investigations, police raided two of the suspect's residences and found "numerous items of evidence, including computers, data carriers, and mobile phones."
"The alleged operator of the illegal platform has now been arrested," the police added.
The Deutschland im Deep Web marketplace first emerged on the Tor network in 2013. According to reports, the perpetrator of a 2016 mass shooting in Munich used the dark web platform to buy weapons and ammunition.
As a result, the German police shut down the marketplace in 2017. The operator of the website at the time was arrested and sentenced to seven years in prison in 2018. However, during that same year, the Deutschland im Deep Web marketplace resurfaced on the Internet.
"Since 2018, two new versions of the platform have been published under the name 'Deutschland im Deep Web,' on which drugs, in particular, were traded under the self-imposed motto 'No control, everything allowed,'" read the police's press release.
The police's investigation is currently directed against the administrator of the latest version of the marketplace, which was no longer available as of March of this year.
According to the report, the platform had around 16,000 registered users (including 72 active traders) before it was shut down.
"This makes 'Germany in the Deep Web' one of the largest German-speaking Darknet platforms," the police added.
If found guilty, the suspect faces one to 10 years in prison for operating a criminal trading platform on the Internet, which is in accordance with Section 127 of Germany's Criminal Code.
Source of Article