Kamso Oguejiofor-Abugu
Published on: January 5, 2023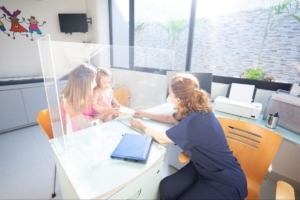 SickKids released a statement last month to inform the public it was a victim of a cybersecurity attack. SickKids is a children's hospital in Canada dedicated to improving the health of children in the country. The hospital is affiliated with the University of Toronto, and according to its About page, it is the "most research-intensive hospital" in Canada.
SickKids' statement stated that no personal health information or other personal information had been impacted during the cyberattack. The statement went further to say that, "the incident appears to have only impacted a few internal clinical and corporate systems, as well as some hospital phone lines and webpages."
Two weeks after the attack, the attackers — recognized as the LockBit operation — issued an apology to SickKids, claiming that they don't attack healthcare institutions. They further claimed that the attack was carried out by one of their affiliates, who went against the gang's code of ethics.
SickKids' was able to confirm that the threat was a ransomware attack, and it has put measures in place to "mitigate potential impacts to the continuity of care."
"We have rapidly engaged with third-party expert organizations and law enforcement to bring a resolution to the situation as quickly as possible," the hospital said.
Even with the ongoing setback, the hospital is still making efforts to keep things running. While SickKids works to restore the impacted systems, the staff is proceeding with all scheduled appointments and any urgent and emergent matters. According to a release by SideKicks, "Clinical teams are currently experiencing delays with retrieving lab and imaging results, which may cause longer wait times for patients and families."
In a recent update, SideKicks stated that the hacker group, LockBit operation, offered a free decryptor to restore any system that was affected by the ransomware attack. The hospital has handed the decryptor to its third-party experts for validation and is doing all it can to restore its systems.
Source of Article