Colin Thierry
Published on: August 22, 2022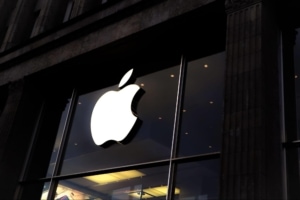 Apple released an update to fix security flaws on its iPhone, iPad and Mac devices. The tech giant said that hackers may have "actively exploited" these flaws.
According to reports, Apple added that the new software "provides important security updates and is recommended for all users."
This flaw could potentially allow hackers to take over impacted devices, according to industry experts.
The tech company made the update available for iPhone 6s and later, iPad Pro, iPad Air 2 and later and iPad 5th gen and later.
Additionally, this update is available for the iPad mini 4 and later versions and the iPod touch (7th generation). Mac users who run macOS Monterey were also encouraged to update their devices.
Apple said that hackers used the flaw to infiltrate WebKit, the engine that powers Apple's Safari web browser. This exploit could be used by hackers if the user accessed "maliciously-crafted web content," added the tech giant.
So far, there have been no confirmed reports of specific cases where the security flaw was deployed against Apple users or devices.
Apple has released similar emergency security updates throughout the past year, with the most recent one being in March.
According to the tech company's security page: "Apple doesn't disclose, discuss, or confirm security issues until an investigation has occurred and patches or releases are available.".
Source of Article