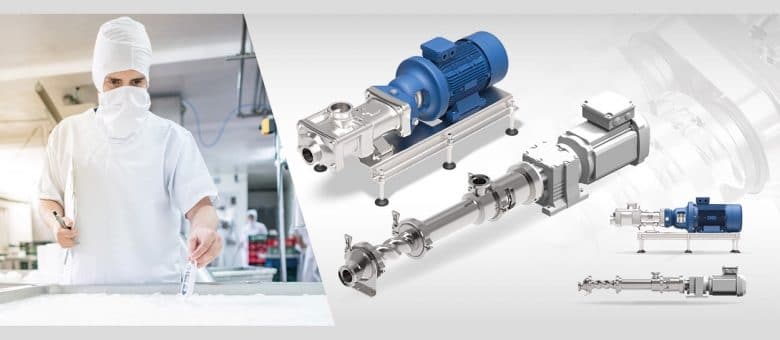 WANGEN PUMPEN, based in the Allgäu region of southern Germany, produces pumps for the optimum, gentle pumping of the most diverse media for use in the food industry.
Their design, materials and specifically defined performance parameters are adapted to their respective task, they also permit optimum processing with minimum possible residual quantities and ease of cleaning with consideration of all hygienic aspects.
WANGEN Twin NG and MX: Persuasive ease of service, function and reliability
The new generation of WANGEN Twin screw pumps offers perfect form and technology, with outstanding ease of service. It pumps shear-sensitive media gently and also boasts low energy consumption. Thanks to its design, optimised in terms of hygiene, it is easy and efficient to clean. It is possible to replace the spindle without the need to re-synchronise the spindle shafts with ease, thanks to fast-X-change®, developed and patented by WANGEN PUMPEN. The cartridge design of the pump also enables the seals to be replaced simply and quickly. The coupling automatically aligns perfectly owing to the self-centring flange housing, and there is no need for realignment of the coupling, possibly after service work. The WANGEN Twin guarantees a long service life and, as a result of its compact design, can also be used without a problem even when space is at a premium.
Expansion of the range of hygienic pumps by the MX range enables the company to approach even more food manufacturers.
"Our displacement pumps provide a niche solution, as the majority of pumps operate on a centrifugal principle," explains Wolfgang Marquardt, Application Technician with WANGEN. "We offer a number of solutions that are unique, particularly for high-viscosity products. They include hygiene aspects, a lack of dead space and optimisation, even in terms of minimal residual quantities." MX pumps also offer many benefits to the food industry and, thanks to their pressure stability and metering precision, are extremely popular with many well-known bottling machine producers. MX pumps are flow-optimised and are therefore very easy to clean. Thanks to their EvenWall® technology, the pumps have a minimal elastomer layer thickness, enabling them to cope with very high levels of pressure.
As the requirements of the feed medium are critical, each individual use defines which WANGEN hygienic pumps are used. Lumpy frozen vegetables, marzipan, chocolate, yoghurt, melted cheese, salad dressings, fried food, pastry and juices as well as fruit mixtures are successfully pumped by WANGEN pumps worldwide.
Click here to overview the Pumps of WANGENClick here for related articles and newsSearch for pump manufacturers in our equipment guide
Sign up for Pumps and Pumping Systems E-Updates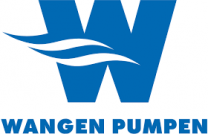 The name WANGEN PUMPEN derived from the company's head office and main production site, located in Wangen im Allgäu, Germany. Since the foundation in 1969, WANGEN PUMPEN has developed continuously from a local crafts business to a medium-sized company with more than 250 employees. WANGEN is producing a variety of progressing cavity pumps and hygienic …
Source of Article