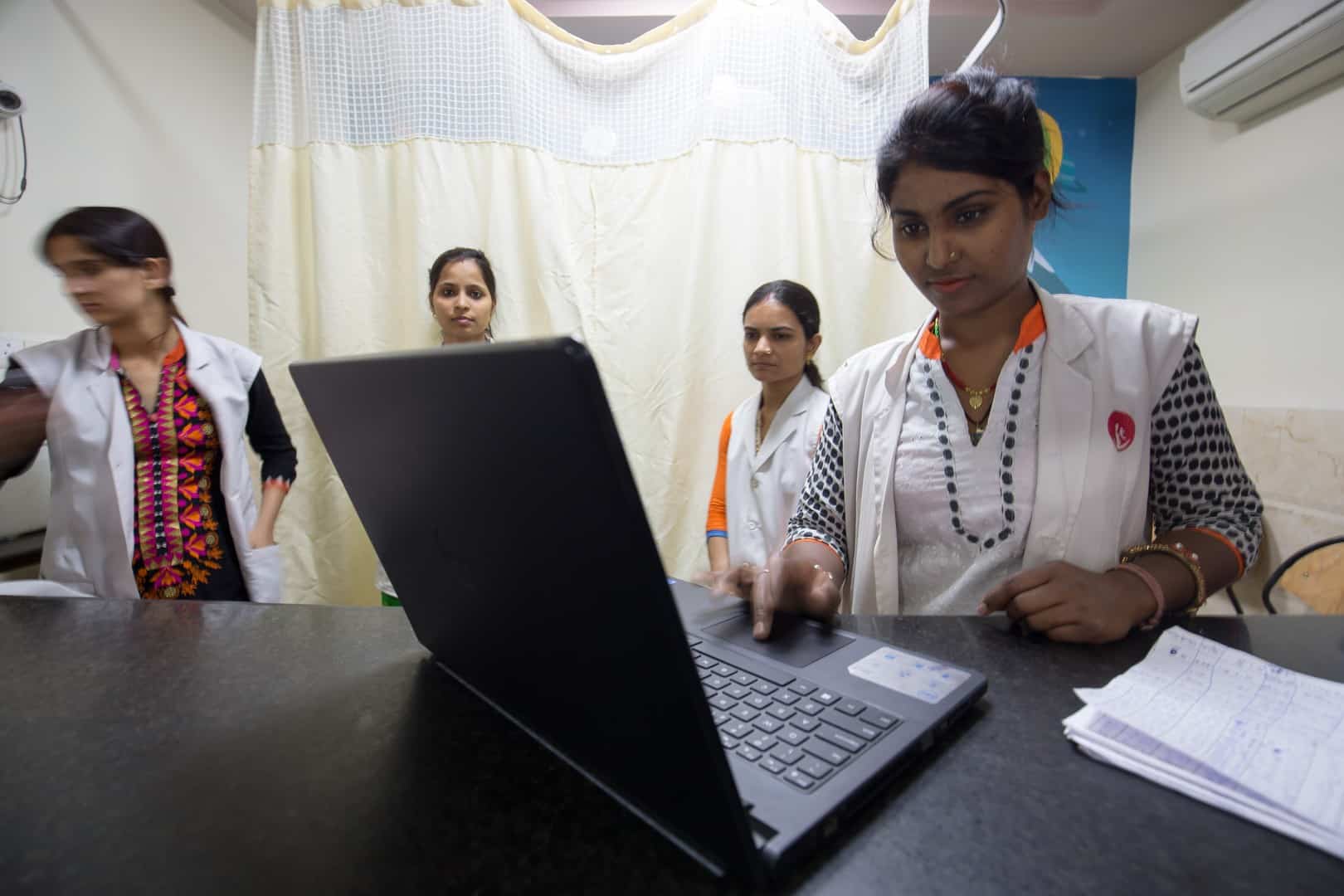 By ITU News
Following the outbreak of COVID-19, India's government launched new telemedicine guidance to help healthcare professionals and the ICT industry provide medical services to the population during lockdown. But how can these systems be put in place to combat the spread of COVID-19 benefit medical staff and patients in the long-term?
ITU News spoke to John Oommen, a physician public health researcher at George Institute for Global Health India and Secretary of Asia Pacific Association for Medical Informatics, who is working to create a scalability linked framework and develop a repository of telehealth offerings to identify key characteristics, including compliance to standards and protocols, that would support scaling up and embedding these new telemedicine solutions within health systems.
How can telemedicine support healthcare systems in resource-poor regions, especially those with less of the necessary telecoms infrastructure?
One of the key challenges in resource-constrained settings is the skewed distribution of healthcare delivery infrastructure. While a large proportion of the population live in rural areas, healthcare establishments are located in urban settings.
Telemedicine has the potential to play the bridging role in overcoming these infrastructural challenges.
Resource constraints also drive frugal innovations. One example is facilitated teleconsultations led by community healthcare workers. They follow a checklist-based initial assessment and then contact a clinician to provide a real-time consultation. The challenges around ownership of mobile phones and functional literacy required for a self- initiated teleconsultation is easily overcome through this approach. In regions where telecom infrastructure constraints exist, this model could be delivered over feature phones as an interactive voice service.
Is the necessary regulation in place for widespread deployment of telemedicine? What are some of the hurdles?
The regulation for widespread deployment of telemedicine is still evolving. For example, India has launched the telemedicine practice guidelines recently. The current pandemic has unleashed the potential of tele-triage for COVID-19. The role of telemedicine for ensuring the continuum of care in those with non-communicable diseases and chronic conditions is also being widely explored.
Telemedicine has been widely deployed in settings of natural disasters and public health emergencies, however, mainstreaming of telemedicine to augment health systems capacity in routine health services delivery is limited.
As technological advances are rapidly evolving, clinical providers need to be sensitized and trained to adopt appropriate technologies. Several medical professional associations consider advances in technologies an existential threat, but this dynamic can be overcome through orientation and use of digital health tools as part of the training curriculum.
Creating enabling infrastructural and regulatory environments with clearly defined roles, responsibilities, benefits and risks for all stakeholders, including financial reimbursement mechanisms for remote care delivery, would be critical to overcoming the structural challenges to widespread deployment of telemedicine.
A successful telemedicine ecosystem requires multi-disciplinary approaches and multi-sectoral coordination, and, therefore, mandates a whole-of-government approach. Strong commitments by governments would reflect in the budgetary allocations towards establishing such an ecosystem.
What is the 'scalability linked framework' and 'repository of telehealth offerings'?
As telemedicine is resource intensive, its potential is maximized when integrated into healthcare delivery systems and implemented at scale.
A successful telemedicine initiative is one that augments health delivery capacity by extending the service delivery beyond physical infrastructural constraints, meets end user requirements and facilitates healthcare delivery with seamless user experience.
The scalability linked framework is an effort by academic researchers and health IT experts led by Digital Health India Association to collate the best available evidence on telemedicine implementation. The framework envisages identifying contextually relevant success indicators for adoption and scale up of telemedicine in the Indian setting. It also takes into consideration the variability in telecom infrastructure as well as end-user expectations across rural, semi-urban and urban settings.
The repository of telehealth offerings is a voluntary registry where telemedicine provider platforms are categorized by services offered, mapped to the WHO Digital Health classification, covering details related to compliance to the applicable standards, adherence to Indian telemedicine practice guidelines 2020.
How can we ensure data security in telemedicine, especially now, when having access to large amounts of data is so vital to understanding spread and virality of COVID-19?
The COVID-19 pandemic has highlighted the importance of robust and reliable data systems. Countries with robust health data infrastructure have leveraged real-time data, informing key strategic and public health responses. Several countries, including India, have launched mobile applications for citizens to provide real-time information updates and contact tracing, most of these have incorporated data security by default ensuring end-to-end encryption.
In the context of telemedicine, remote patient monitors and remote-care devices are particularly vulnerable as they often lack embedded security that would ensure decoupling of personal health information in such settings. That is one specific approach to be considered.
Every telemedicine network should consider a rapid data security audit even as they are scaling up to meet the demands posed by COVID-19.
Looking at the long-term, how will this greater push towards telemedicine – notably the Telemedicine Guidelines 2020 – shape and change India's healthcare system?
The COVID-19 pandemic has demonstrated the potential telemedicine offers in augmenting health systems capacity in India.
Even as the health systems transformation envisaged through establishing primary care networks and health and wellness centres under Ayushman Bharat are being established, the Telemedicine Guidelines 2020 provide the opportunity to leap frog and invert the healthcare delivery paradigm.
In the long term, empowering citizens, enhancing user experience in healthcare delivery is likely to improve health-seeking behaviour.
Large-scale telemedicine practice in India would also facilitate adoption of electronic health records and thereby realize the grand vision for the digital health backbone as envisaged in the National Digital Health Blueprint and strategies outlined by Niti Aayog in Health Systems for a New India: Building Blocks—Potential Pathways to Reforms.
As all technological innovations, telemedicine will be as best at the hands of the human experts who leverage it to their advantage. It would be paramount that the health professionals in India leverage telemedicine to their competitive advantage.
Image: ITU News/ Julie Marchand
Source of Article