For International Women's Day (IWD) I reaffirm my commitment to ensuring that the information and communication technologies (ICTs) of today are accessible to all, and offer benefits to all, regardless of gender.
It is well accepted that gender equality is a fundamental human right and key to the achievement of the Sustainable Development Goals (SDGs) worldwide. I believe that ICTs play a key role in the empowerment of women, and ITU plays a lead role in supporting the achievement and monitoring of the indicators related to SDG 5.b: "Enhance the use of enabling technology, in particular information and communications technology, to promote the empowerment of women."
This year's theme for IWD – "Think equal, build smart, innovate for change" – reflects the approach we at ITU have taken to ensure that technologies benefit everyone, everywhere.
As the lead UN agency for ICTs, ITU works every day to promote equal access to the infrastructure that supports connectivity in the modern world.
We lead International Girls in ICT Day, which has helped girls develop life-changing digital skills in 171 countries and is now a UN-recognized International Day observed worldwide every fourth Thursday in April. This year International Girls in ICT Day will be celebrated in Addis Ababa on 25 April.
We co-founded the global partnership for women in tech, EQUALS.
We actively support women in leadership roles in technical fields such as the Network of Women for the World Radiocommunication Conference.
We track, measure and publish gender and ICT statistics that are used globally to inform gender-equitable policies.
We are trialing Artificial Intelligence software and using machine learning to analyse gender participation in our meetings.
And we recently launched the African Girls Can CODE Initiative (AGCCI) with UN Women and the African Union Commission to equip girls and young women in Africa with digital skills.
Still, there is more work to do. The digital gender divide exists in nearly every region of the world, and, in fact in some regions disparities are widening. Only by working together can we ensure that men and women equally can access the technologies that will enrich their lives.
This year, the upcoming Commission on the Status of Women will focus on "social protection systems, access to public services and sustainable infrastructure for gender equality and the empowerment of women and girls."
This is a great opportunity to look closer and make more effort to promote sustainable infrastructure for gender equality. As an International Gender Champion, I have committed to the following actions for the year 2019:
Firstly, a public outreach campaign to raise awareness and promote equal access to ICT infrastructure.
Secondly, increase the number of countries collecting and disseminating global, regional, and national gender and age-disaggregated data on access to, and use of ICTs and digital skills; and reinforce our efforts to help countries to have the necessary capacity to collect the required data.
Data is key to understanding the digital gender divide and how ICTs can be more equally available and beneficial to all. It helps clarify where we are and what needs to change globally for a more gender-inclusive world of ICTs.
I invite you to get involved. Share your stories, challenges and successes in promoting equal access to, and equal benefits of, ICT infrastructure. Thoughts and contributions can be sent to us by email at ICT4equality@itu.int throughout 2019, and we will share the highlights at the end of this year or early next year.
Happy International Women's Day! Together, let's think equal, build smart, and innovate for change!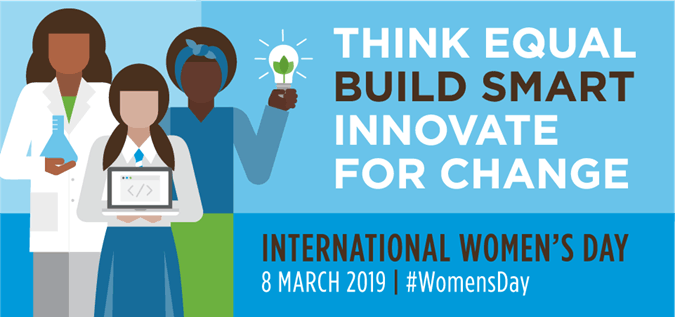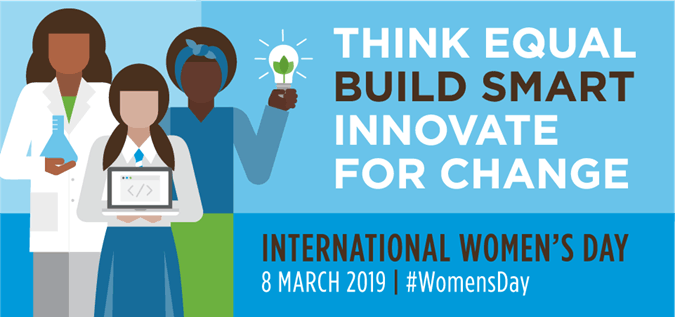 Source of Article