Kamso Oguejiofor-Abugu
Published on: April 25, 2023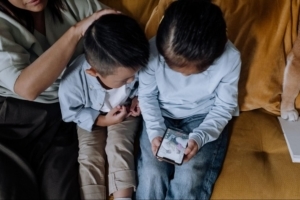 Kaspersky Lab has recently updated its mobile app for Safe Kids with a new design and improved features.
According to a survey the company carried out, 75% of children between the ages of 7 and 13 own a mobile device, and 65% of parents are worried about their kids' safety in the digital world. This new app is designed to safeguard children from harmful online encounters and help them develop positive digital habits.
"The most noticeable update is the mobile platform app's new design," a blog post on Kaspersky's website read. "As a result, the app's interface has become more convenient and user-friendly. In addition, parents can now also view all their kids' digital activity and all their devices on one map. This means adults can see device and app user status from the main screen, quickly and easily access child reports, and instantly block a child's device with one tap."
In addition to the digital life map, the new Kaspersky Safe Kids app also has a new "Banner Hints" section on the parents' main screen. It offers useful tips like digital life hacks and how to choose the best settings. The app also allows children to manage their time by themselves — it allows them to "track rules, including screen time limits, and view parents' responses to requests."
According to Marina Titova, Vice-President, Consumer Product Marketing at Kaspersky, "parents can dive deeper into their children's online interests, while children can learn responsible digital behavior, ensuring a safer and healthier digital experience for the whole family."
With the increasing use of technology by children, it is important for parents to have the right tools to protect their children from unhealthy online experiences. The Kaspersky Safe Kids app does just that, and this updated version provides an even better and easier digital parenting experience. The app is available for iOS and Android devices.
Source of Article