Colin Thierry
Published on: June 16, 2022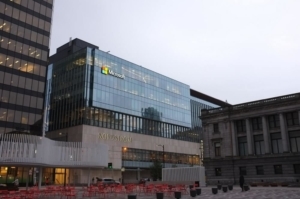 Microsoft will no longer support its 27-year-old web browser Internet Explorer, effective on Wednesday.
In 2021, Microsoft said that it was putting an end to Internet Explorer on June 15, 2022, so this move did not come as a surprise. Microsoft is instead pushing users to its Edge browser, which was launched in 2015.
"Not only is Microsoft Edge a faster, more secure and more modern browsing experience than Internet Explorer, but it is also able to address a key concern: compatibility for older, legacy websites and applications," Sean Lyndersay, general manager of Microsoft Edge Enterprise, said in a May 2021 blog post.
Microsoft first released its initial version of Internet Explorer in 1995. However, the Justice Department sued Microsoft in 1997, saying it violated an earlier consent decree by requiring computer makers to use its browser as a condition of running Windows. It eventually agreed to settle the antitrust battle in 2002 over its use of the Windows monopoly to crush the competition.
Microsoft also clashed with European regulators who said that tying Internet Explorer to Windows gave it an unfair advantage over competing browsers like Mozilla's Firefox, Opera, and Google's Chrome.
Users would complain that Internet Explorer was slow, prone to crashes, and vulnerable to hacks. Internet Explorer had a market share of over 90 percent in the early 2000's, but this progressively started to fade as users found more appealing alternatives.
Currently, the Chrome browser dominates with around a 65 percent market share of the world browser market, while Apple's Safari is in second with 19 percent. Internet Explorer's successor, Edge, has only around a 4 percent market share (which is just ahead of Firefox).
Source of Article