Canada's this.is.Noise – the folks behind the Kickstarter-funded Noise Machine from 2020 – has launched an interesting MIDI controller on Indiegogo called the MIDI Blaster, which brings a new level of gesture control to music creation while also adding a visual element.
"this.is.Noise Inc is all about creating fun unconventional music hardware that's unique yet highly functional," said the company's co-founder, Zach Ackert. "We believe we've accomplished this goal once again with our newest product: MIDI Blaster. Our hope is that MIDI Blaster offers performers a creative approach to shaping their sound and adding more layers to their performance."
The device is the brainchild of brothers Zacharias and Schuyler Ackert, and employs four infrared sensors to track hand movements in the space above, while RGB LEDs offer real-time visual feedback. The sensors send CC or MPE data to music production software running on a computer or to a synthesizer, allowing the electronic music performer or DJ to control four effects at the same time or individually.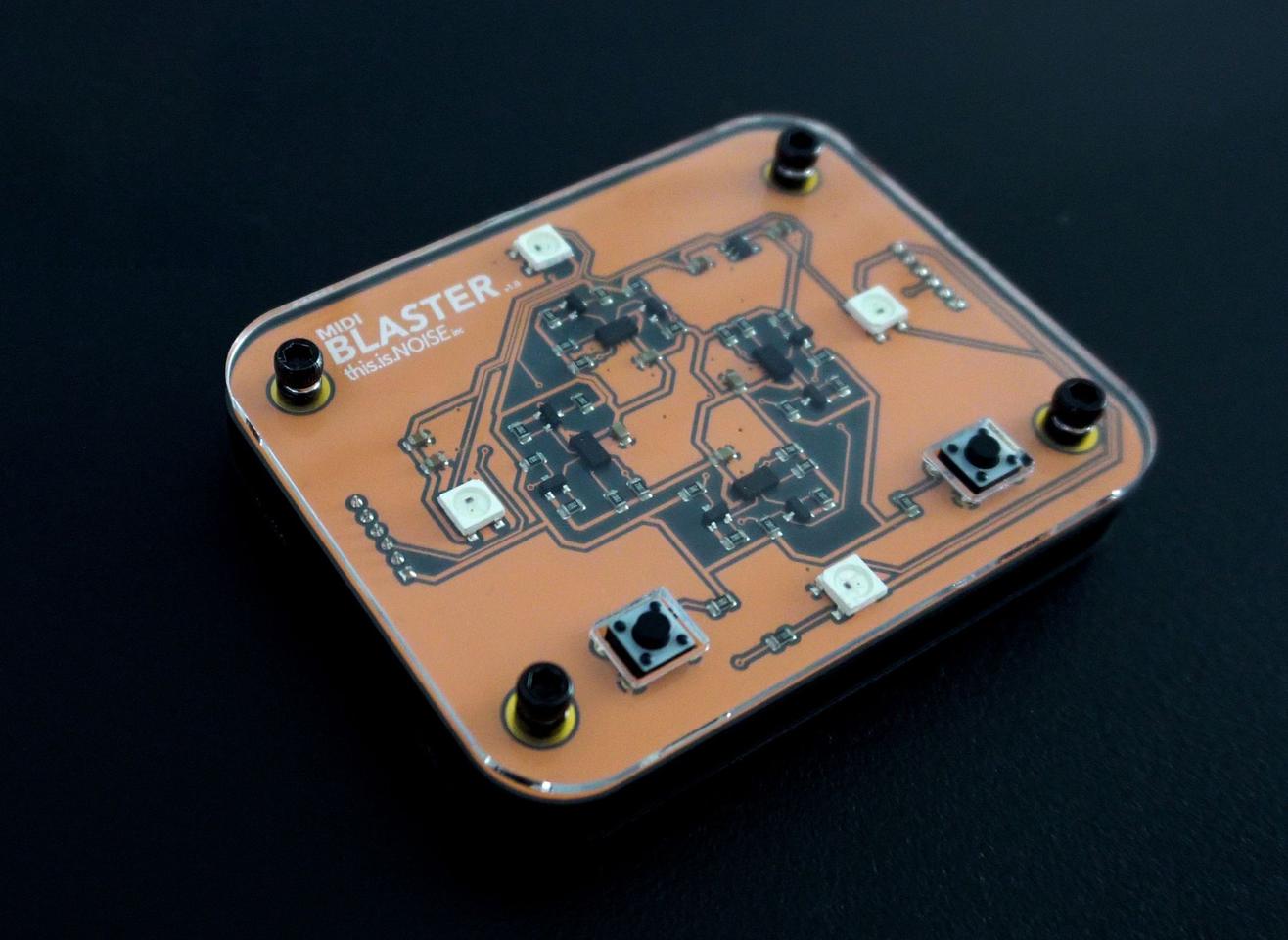 The box is expected to offer connection to hardware over USB MIDI and TRS MIDI, there are a couple of user-assignable buttons up top, and an upcoming desktop application will allow for custom presets, control of onboard LEDs, adjustment of sensor range and sensitivity, freeze/hold functionality, setting of MIDI values, and more as-yet-unannounced features.
Indiegogo pledges for the already funded Indiegogo campaign currently start at US$99, which represents a 50% saving on the expected retail price. If all goes to plan, shipping is estimated to start in May 2023. The video below has more.
MIDI BLASTER Official Indiegogo Promotion
Source: this.is.Noise Inc
Source of Article