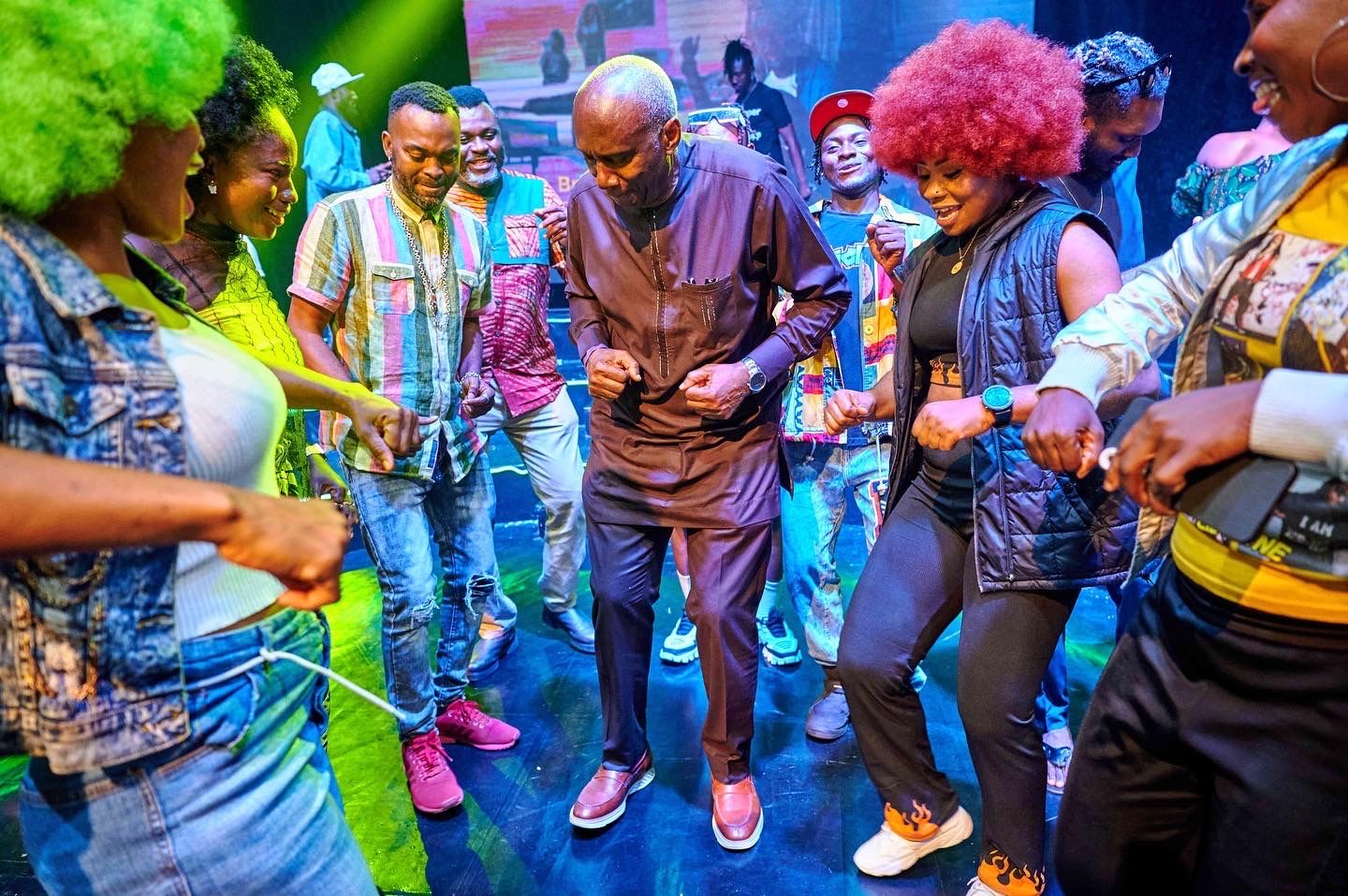 Dr. Ernest Ndukwe, MTN Nigeria Chairman, is seen in this file photo dancing at the screening of Motherland held recently in Lagos.
Dr. Ndukwe, MTN says on its LinkedIn page, "was present at the screening of Motherland, the musical by BAP, and he couldn't resist the infectious energy of the cast and crew!"
Not just that, "He got his groove on and proved that he's not just a boss in the boardroom but also on the dance floor! " Photos: MTN Nigeria.
Source of Article