Kamso Oguejiofor-Abugu
Published on: March 7, 2023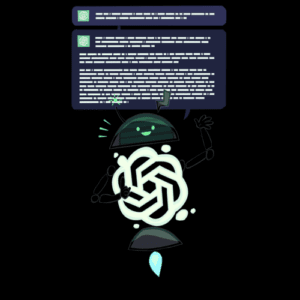 ChatGPT — the AI-powered chatbot developed by OpenAI lab — became an overnight sensation, but its success has attracted scammers who are using it to carry out investment scams.
Bitdefender Antispam Labs confirmed that these scams initiate with an email containing a link that directs users to a copycat version of ChatGPT. The goal of this copycat version is to convince users that they can earn as much as $10,000 per month on the duplicate ChatGPT platform.
The platform comes with a chatbot, which first discusses its expertise in financial market analysis, claiming it can help you invest in global stocks successfully. After inquiring about your current income level, the bot asks you to verify your identity by entering an email address. Next, it provides you with an estimated daily income, claiming the amount could increase in a week. You are then asked to provide additional contact information to get your own personal assistant that will assist you in activating a WhatsApp account for managing your earnings.
After providing the chatbot with a valid phone number, a representative will contact you with more information on how to start making fast money by investing in stock, crypto, and oil. The representative will then ask you how much money you can invest right away, detailing that the minimum allowed investment is 250 euros. Once you confirm that you're ready to pay, you'll be given a form to fill out. The form requires you to fill in your first and last name, date of birth, address, and payment method.
To avoid getting caught up in a ChatGPT scam, you should be wary of unsolicited emails that promise financial opportunities, and you should be cautious when sharing personal and financial information. You should also be aware that the official ChatGPT is an AI chatbot that answers questions, engages in human-like conversations, composes emails, and much more. However, it is not a platform for investing or earning money.
Source of Article