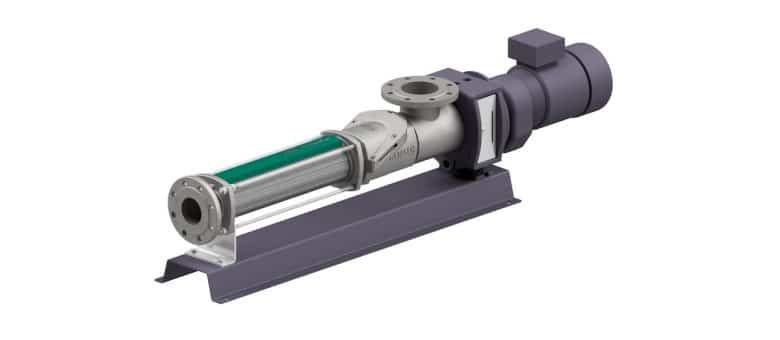 NEMO® progressing cavity pumps in FSIP® design can be used in nearly any area of industry as it is capable of pumping and precisely dosing a great variety of different substances.
In order to further expand its range of capacity, the model is now available in stainless steel in the additional sizes NM053, NM090 and NM105, where up to now only pumps in cast iron were available.
The FSIP® concept of the NEMO® progressing cavity pump is especially suitable for wear intensive applications requiring more service and maintenance work, as the design makes service work so easy: The pump is designed in a way that the housing itself functions as support and orientation guideline during maintenance, making sure each part "automatically" fits into its destination. Therefore the change of all wear parts takes less than half of the time required so far, as they can easily be replaced after opening the pump from flange to flange.
In stainless steel the pump is ideal for media with temperatures up to 80°C and a pressure of up to 9 bar. The suction flange can be supplied left- or right-handed or vertical.
Click here for related articles and newsSearch for Cavity Pumps manufacturers in our equipment guide
Sign up for Pumps and Pumping Systems E-Updates

For more than six decades, NETZSCH has developed, manufactured and marketed positive displacement pumps worldwide. Designed specifically for difficult pumping situations, NETZSCH pumps range in size from the industry's smallest metering pumps to high volume pumps for applications in the oil and gas or mining industries.
Our product range
We've …
Source of Article