The Nigeria Internet Registration Association (NiRA) Election 2023 took a dramatic turn on Tuesday as one of the three presidential candidates stepped down citing "personal reasons."
Technology Times had reported that three members of the current NiRA executive board Mr Oluwatoba Obaniyi, Whogohost CEO and NiRA Vice President; Mr Olushola Akinsanya, Upperlink Limited COO and NiRA Board Member, and Mr Lawrence Olawale-Roberts, MicroBoss Technologies CEO and NiRA Board, have entered the .ng domain name manager's presidential race in which the winner is expected to emerge at its 15th Annual General Meeting holding Friday in Lagos.
Mr Lawrence Olawale-Roberts, MicroBoss Technologies CEO on Tuesday said he is stepping down from the race leaving the presidential election a two-man race between the Whogohost CEO and Upperlink Limited COO.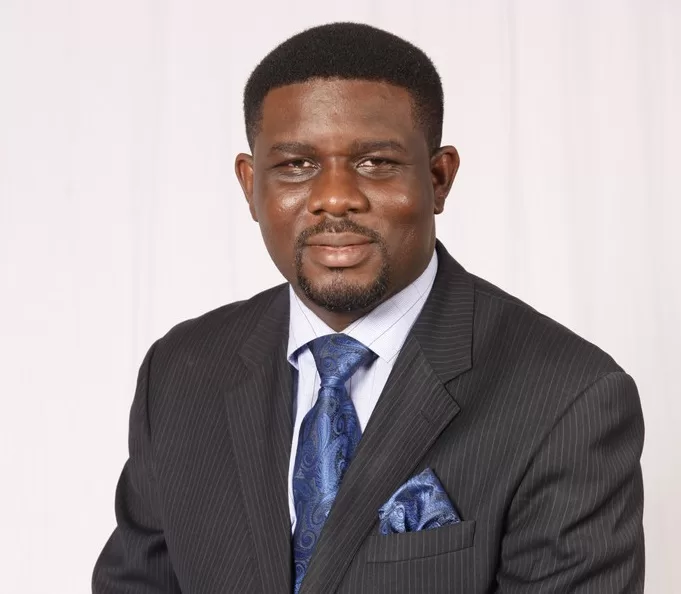 "After some in-depth re-consideration and for personal reasons, I Lawrence Olawale-Roberts have decided to step down my candidacy for President of NiRA," the former NiRA presidential aspirant said in an email shared with members of the association seen by Technology Times.
"By this decision," Mr Olawale-Roberts said, "I will cease all further campaigns for the position and enjoin the electoral committee to kindly take all necessary steps to remove my identity from the ballots. I trust the community will make the best decision from the two eminent candidates left contesting."
Mr Olawale-Roberts did not provide any hint if he was stepping down to back any of his two colleagues on the NiRA Executive Board who are left to vie in the two-man race.
"I apologize for any discomfort this decision might have on those of us whom in the last few days, weeks and months have been encouraged to anticipate my Presidency – I stand grateful indeed for your support and encouragement," Mr Olawale-Roberts said.
NiRA Election 2023: The road ahead
Among the two left in the NiRA presidential race, one of them will on Friday be elected by members of the association to succeed the outgoing President, Mr Muhammed Rudman, who is also Internet Exchange Point Nigeria (IXPN) CEO.
NiRA, the .ng domain name manager's upcoming election will result in massive leadership changes across its organs, Reverend Sunday Folayan, 2023 NIRA Elections Committee Chairman, who announced the nominations for the forthcoming elections said in an email to members seen by Technology Times. The polls will fill positions across the body's key positions including President and Vice President, as well the Executive Board and Board of Trustees of the .ng domain manager.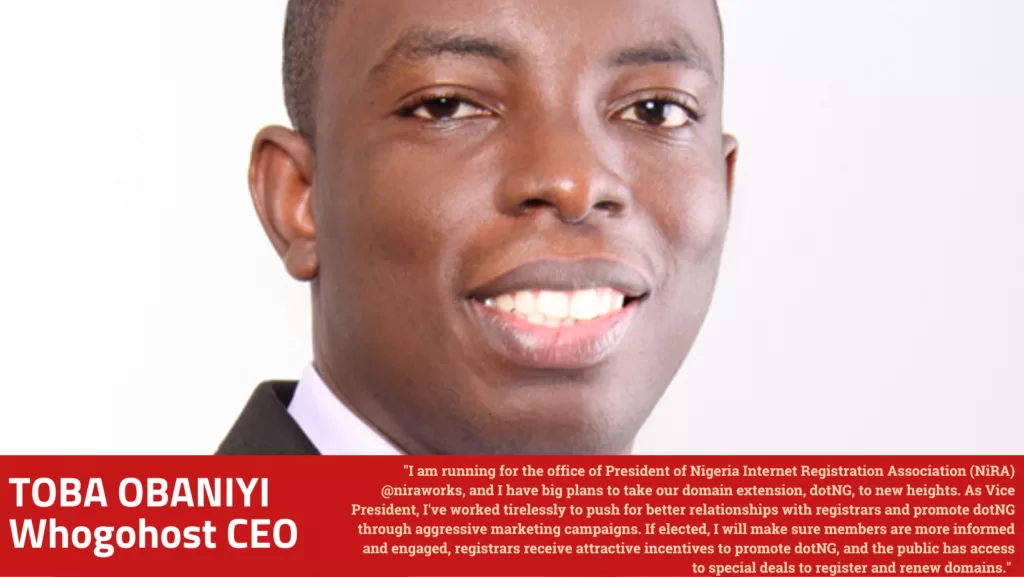 NiRA Election 2023: Who is left in the race?
For the NiRA Vice President's position, it remains a two-man race between another Board Member, Mr Murtala Abdulahi, Smart Web Nigeria Ltd Founder, and a former NiRA Director, Mr Adeola A. Akinbo, who is also Member, Board Of Trustee, African ICT Foundation (AfICTF).
For the three vacant positions for Board Members, the seven candidates in the race include Mr Ebenezer Dare, Justnet Technologies Ltd co-founder and COO; Mr Ralph Ifedy Ezenwosu; Dr Inye Kemabonta, a former Director of the National Information Technology Development Agency, who runs a not-for-profit body for local content development known as LC4D ( Local Content for Dev); Mrs Abibat Adeoti Olatunji, Principal Legal Officer at Computer Professionals Registration Council (CPN); Mr Peter Ikenna Oluka, a renowned technology journalist and TechEconomy Editor; Oluwatosin Pius Reis and Seun Kehinde.
On the NiRA Board of Trustees, there are five vacant positions with seven nominees including Professor Adenike Osofisan, Africa's first female Professor of Computer Science; Mrs Ibukun Odusote, pioneer Administrative Contact Person for the .ng top level Nigerian domain name and retired Permanent Secretary; Dr Yunusa Zakari Yau, Executive Director of CITAD; Mr Biyi Oladipo, a former NiRA board member and current Vice Chairperson of the country code Names Supporting Organisation (ccNSO) Council, the stakeholder group within Internet Corporation for Assigned Names and Numbers (ICANN); Mr Remmy Nweke, ITRealms Media Group Executive Editor; Mr Sikiru Shehu, former CPN Registrar and Mrs Mary Uduma, former NiRA President and chairperson of Nigeria Internet Governance Forum.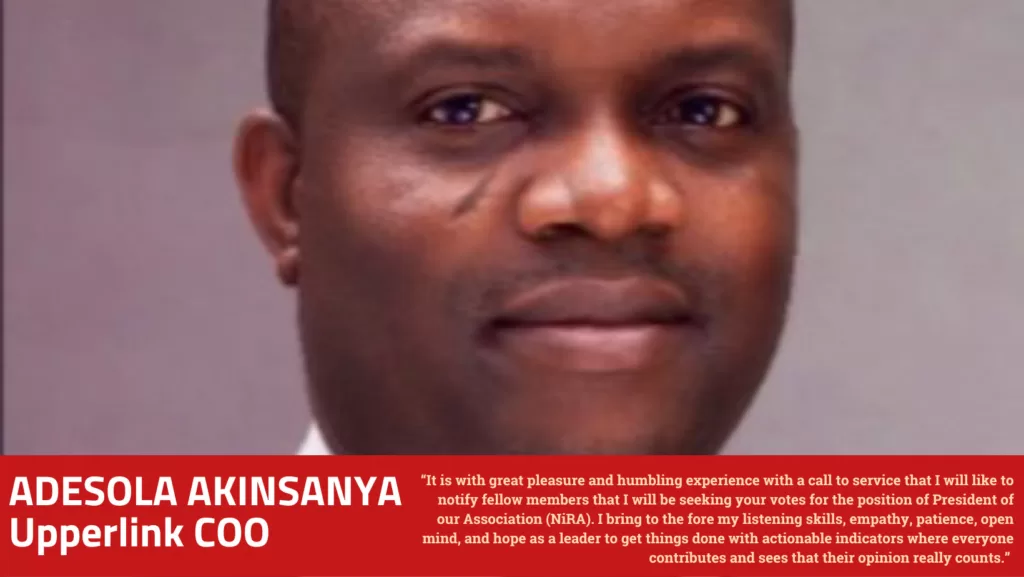 "During the AGM, the current board of executives will present their reports for the year 2022, discuss the business plan for 2023, and hold elections for new members. This year we will also be electing new members to the Board of Trustees. This annual event is an opportunity for NiRA's stakeholders to review the organisation's progress, share insights and ideas about what we can do better, and generally shape the future direction of the association. As NiRA continues to champion a strong and inclusive internet for Nigeria, the AGM is a critical opportunity for stakeholders to come together and build on the successes of the past year," Mr Rudman, the outgoing NiRA President says in a message to members.
Rudman says the .ng domain name manager places great importance on equipping entrepreneurs with the necessary skills to excel in the domain name industry. "Through the NiRA Academy, one of our Special Purpose Vehicles (SPV) , we continue to provide top-notch training. We recently organised the Reseller Entrepreneurship Program with the theme "Building a Profitable Business with the .ng domains: Strategies for Resellers" The event attracted over 100 participants and six (6)subject experts who shared invaluable insights on achieving entrepreneurial success in the DNS industry. As a result of this program, we expect to increase the number of resellers and possibly onboard new registrars into the .ng domain community, further strengthening and expanding our network."
Reflecting on NiRA on his watch, Rudman says that "I am excited about the remarkable progress we have achieved during this period. Working with an exceptional board, we have successfully increased the number of domain registrations and accredited registrars and fostered strategic collaborations with both the private and public sectors to advance growth in Nigeria's digital and internet ecosystem."
How NiRA was founded
Founded on March 23, 2005, NiRA emerged as a stakeholder-led organisation charged with the management of Nigeria's country code Top Level Domain Name (ccTLD), .ng. The transfer of the appropriate management of this important National Resource, the body says on its website, was coordinated by the National Information Technology Development Agency (NITDA) on behalf of the Federal government of Nigeria. Stakeholders within Nigeria's internet community participated in its formation, while NiRA was later registered as an Incorporated Trustee on February 9, 2007.
Source of Article