Here's a novel take on tiny living, courtesy of architects Juan Ruiz and Amelia Tapia in Ecuador. Named the Iwi, the structure could be a good fit as a home office or guest accommodation for those with limited space thanks to its concertina-like design, which means it can be collapsed in and stowed away when not in use.
The Iwi was created using a CNC milling machine and is made from a mixture of cypress and plywood, with glass double doors that open it up to the outside, plus cork and sheep's wool for insulation. The design is vaguely reminiscent of Cabin Anna, which makes sense because Tapia is actually involved in developing that project.
At its largest size, when fully extended, it measures 8.5 sq m (roughly 91 sq ft), however it's just 2.4 sq m (almost 26 sq ft) when folded in, or it can be set halfway if the owner prefers. The upper frame is sat on wheels so should close with relatively little effort.
This particular prototype model shown is installed on a rooftop on a terrace in Quito and is set up as an office for two. It contains a desk area, two chairs, plus some space for a printer, drawers, a shelf, and a small kitchenette space with a hidden sink. It also has electrical and water hookups, but the team says that an off-the-grid setup is feasible too.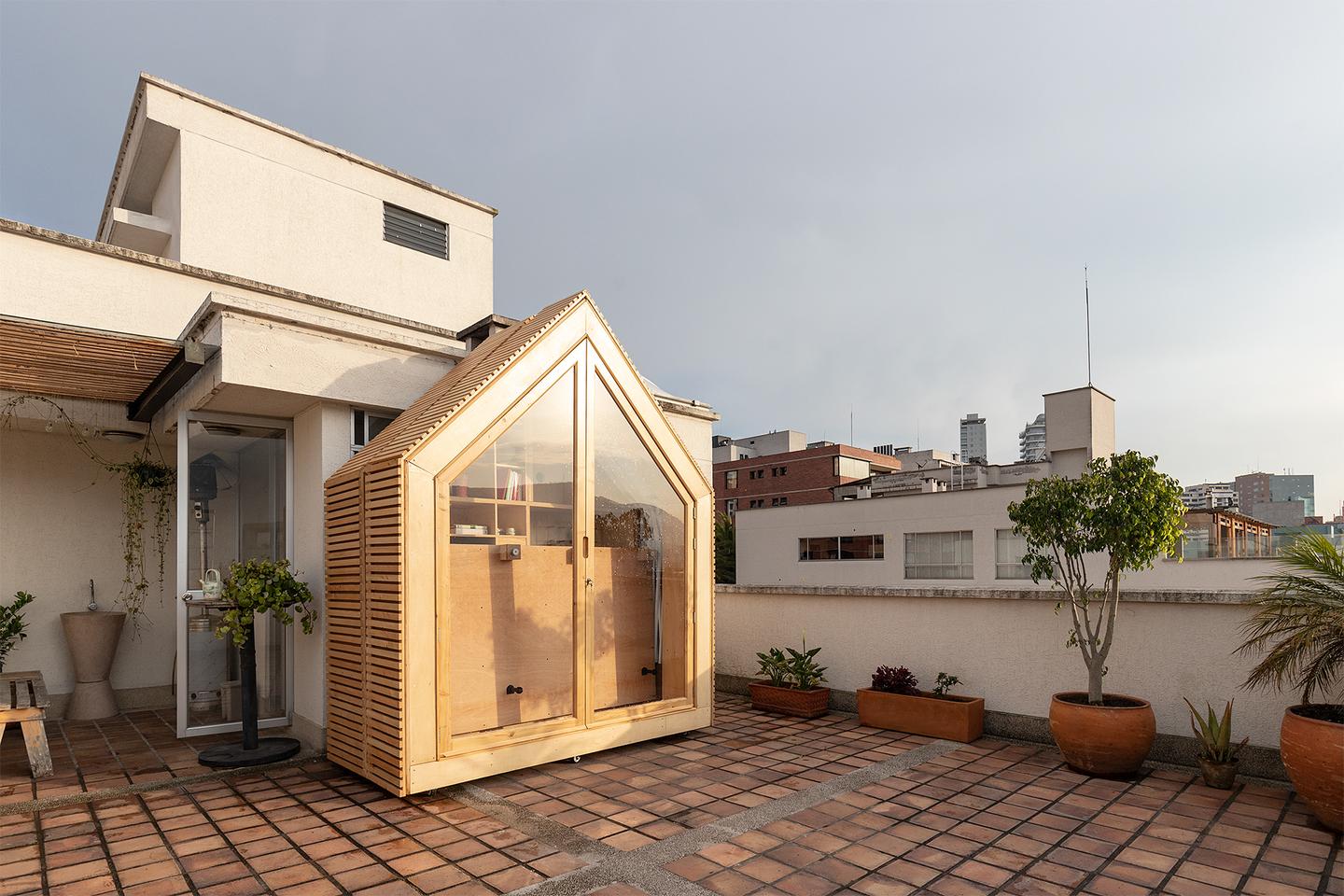 "The space can be extended or compressed, depending on the needs of the user," explained Ruiz and Tapia. "When compressed, it behaves like a piece of furniture or a shelf. When extended, it becomes a living space that contains everything necessary to fulfill its different functions, such as office/studio, yoga studio, relaxation space, workshop, meeting room, guest room, etc. It allows flexibility of use both inside, and the use of outdoor space (by compressing it), being respectful of its surroundings."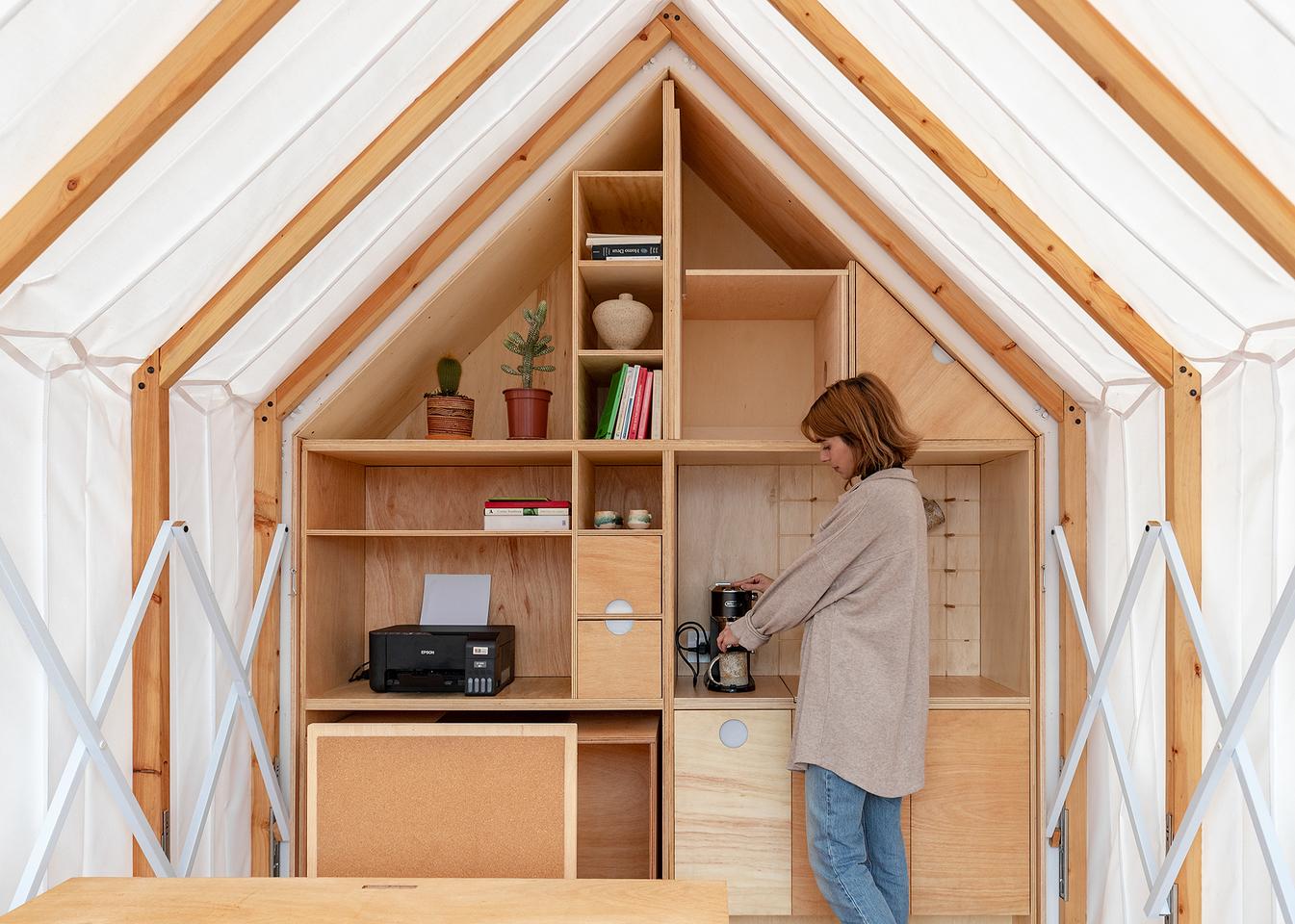 The first Iwi prototype took a year to develop and a month to manufacture. Moving forward the team says that it can be manufactured in two weeks and built in two days.
As to how the the structure copes with the elements, the company told us that "for now Iwi works perfectly for mild weather conditions, like in Quito, Ecuador, with temperatura variations between 10 and 25 °C. Its envelope is weather resistant (rain, wind and sun). We are working on an Iwi for extreme weather and hope to launch it this year."
Pricing starts at just US$7,950, though we've no information on shipping availability or costs.
Source: Iwi
Source of Article