Tyler Cross
Published on: February 8, 2023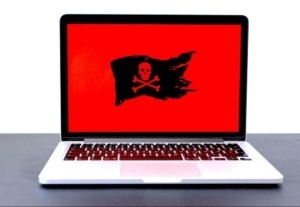 New York Attorney General Letitia James has fined Patrick Hinchy and 16 of his companies $410,000 for illegally promoting spyware to customers. The investigation, which took place over several years, found that Hinchy's products let users spy on another user's device.
"The software products sold by Hinchy's companies allowed users to secretly monitor activity on another device, including call logs, text messages, photos and videos, location, Gmail activity, WhatsApp and Skype messages, social media activity, and browsing history," the AG's office said in a press release.
The various company's advertisements and promotions mislead users into believing that using its apps was legal and helpful for catching cheating spouses. However, the spyware broke many state and federal consent laws.
Here is an example of one of the compay's ads.
"If you are suspicious of your partner, trust your gut. It's telling you something for a reason. Download Highster Mobile and hack into their phone and uncover the truth."
Hinchy's various companies also offered customer support to help place the spyware on another person's device. For example, one iOS solution involved giving customer support the user credentials of the person whose cloud you wanted infected.
"Snooping on a partner and tracking their cell phone without their knowledge isn't just a sign of an unhealthy relationship, it is against the law. These apps and products put New Yorkers at risk of stalking and domestic abuse, and were aggressively promoted by Patrick Hinchy through 16 different companies," James said in the release. "Today's agreement will block these companies from allowing New Yorkers to be monitored without their awareness, and will continue our ongoing fight to protect New Yorkers' rights, safety, and privacy."
The apps have not been shut down, but the AG's decision also requires Hinchy's companies to modify their apps to alert device owners that their devices are being monitored.
"The investigation revealed that Hinchy created numerous websites that purported to provide independent technology advice, but in reality, solely promoted the stalkerware products sold by Hinchy's companies," the report said. "Hinchy's stalkerware companies also failed to disclose the need to perform an invasive procedure, known as rooting for Android devices or jailbreaking on Apple devices, and the risks associated with such procedures. Customers were also misled by confusing refund policies and false claims regarding the data security of information obtained by the stalkerware products."
Source of Article