Over the past two years, Oliver Hydcovalves has allocated significant resources to extensive research, aiming to understand the unique effects of hydrogen on various materials. With the advantage of an in-house metallurgy department and a state-of-the-art research and development facility, we have successfully refined and redesigned "conventional" valves, making them well-suited for hydrogen fueling applications.
Hydrogen, being a volatile gas, presents substantial risks, especially to the integrity of materials. Consequently, selecting the appropriate materials is crucial to ensure optimal valve performance. Hydrogen embrittlement, a phenomenon where hydrogen atoms infiltrate the metal lattice, resulting in brittleness and eventual cracking, poses significant safety hazards and environmental risks, particularly in critical components like valves.
While the visual changes we have made may appear subtle, they were deliberate decisions aimed at maintaining visual familiarity with valves that have been in the field for many years. Our goal is to ensure that our product reputation remains recognisable and, consequently, trusted by our clients.
Oliver Hydcovalves has worked closely with the well-renowned third-party testing body TUV, to type test our Hydcovalves products with 99.9% hydrogen. In fact, Oliver's was the first valve manufacturer to successfully qualify a valve at TUV with hydrogen. Additionally, our collaboration with Dupont has led to the development of a patented sealing technology widely recognized as industry-leading for fugitive emission control.
A common question we receive is, "What is the difference between a 'conventional valve' and a valve suitable for hydrogen?"
The key distinctions between a standard "conventional" valve and a valve suitable for hydrogen applications lie in the materials of construction, the sealing technology and the qualification tests. Oliver Hydcovalves works closely with seal manufacturers to ensure the seals are suitable for the application and then tests the products through a range of tests to simulate them in service conditions to prove product performance.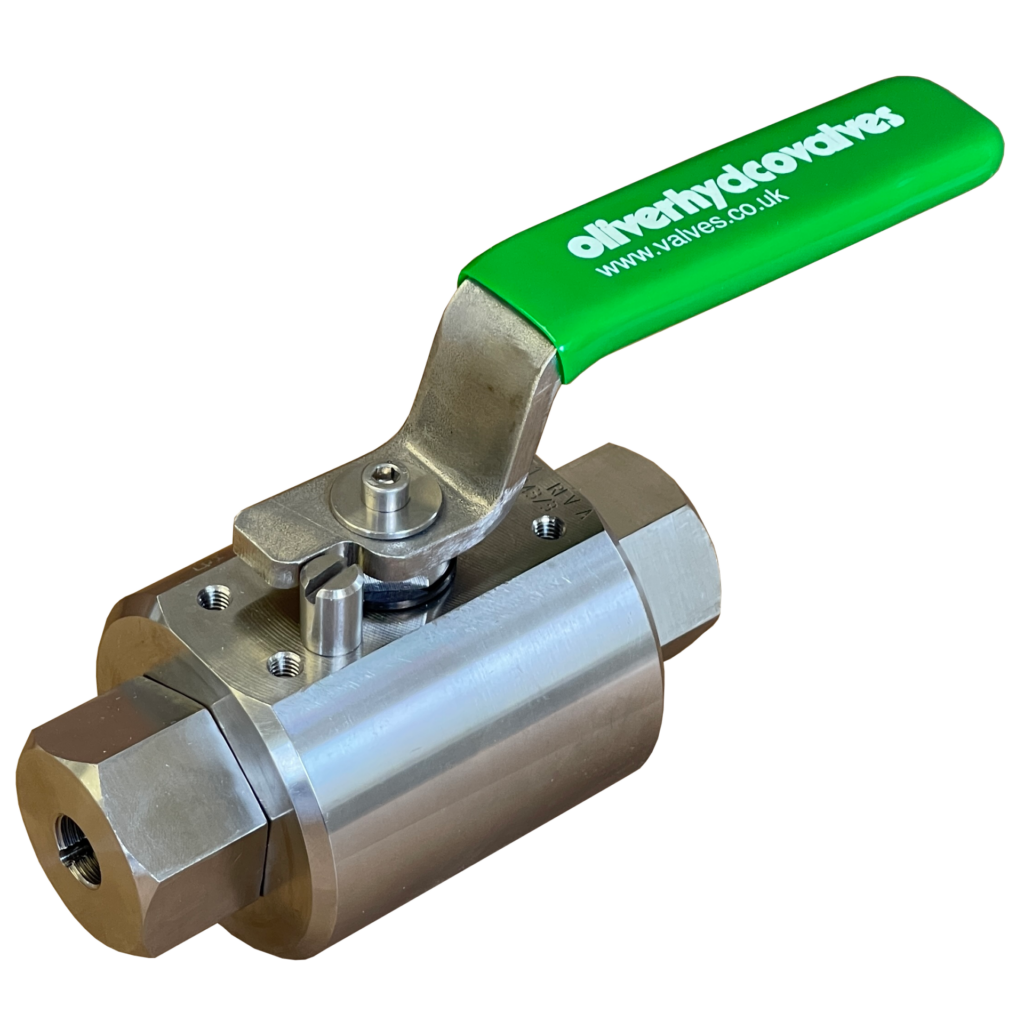 At Oliver Hydcovalves, we prioritize safety and exceptional performance in hydrogen applications. Our meticulous material selection process, combined with our innovative sealing technologies, guarantees reliable operation and safeguards against potential risks. We take pride in delivering valve solutions specifically tailored to meet the unique challenges presented by hydrogen applications, and in particular for hydrogen fuel stations.
With our extensive experience and expertise in the hydrogen industry, we are proud to have a robust reference list of successful hydrogen projects that we've supported such as, hydrogen transport and hydrogen gas pipeline. These projects serve as tangible evidence of our commitment to delivering reliable valve solutions and our ability to meet the unique requirements of diverse hydrogen applications.
Our valve products have been meticulously designed with hydrogen and carbon capture technology to cater to a wide range of applications. Whether you are involved in hydrogen transportation and refueling, purification, storage, blending, fuel cells and electrolysers, or heating and cooling systems, we have the right valve solution to meet your specific needs.
If you have any further inquiries or require additional information, please do not hesitate to reach out to us. We are committed to providing you with the highest level of expertise and assistance.
Source of Article