Following OPPO's official entry into Nigeria in 2019, the Chinese-based smartphone maker has introduced at least one new device every three months since May 2019.
In keeping with that trend, OPPO was readying to launch the Oppo Reno 3 Pro and Reno 3 in March. However, due to the coronavirus pandemic, the launch was delayed until May 15, with OPPO opting for a live-streamed event.
Techpoint got its hand on review units of both devices ahead of the original launch date. Here are my thoughts on how the Oppo Reno 3 Pro performs, and how it compares to the lower-priced Oppo Reno 3.
Spec highlights
6.4-inch Super AMOLED display with Corning Gorilla Glass 5 protection
Dual nano-SIM slot
8GB RAM, 2.2 GHz octa-core processor
128 GB internal memory, expandable with memory card.
Quad (64 MP, 13 MP, 8 MP and 2 MP) primary camera with dual LED flash and dual (44 MP and 2 MP) hole-punch front camera.
4025 mAh battery
In-display fingerprint sensor
Spec junkies can get their undiluted fix over at GSM Arena.
Advertisement
User Interface
The user interface is my favourite thing about the Oppo Reno 3 Pro. It runs on Oppo's latest ColorOS 7 layered on top of Android 10, which for me delivers the most pleasurable non-Vanilla Android experience I have ever had. Take it from a Vanilla Android fiend who can't stand most custom OEM UIs.
While the Oppo Reno 3 Pro UI does a good job of supporting native Android features, without getting in the way, I feel where it shines most is in multitasking.
So, you could be streaming a Netflix series for example and a WhatsApp message comes in. Without having to pull down the notification bar, or pausing your movie, you can reply the message right on the current interface.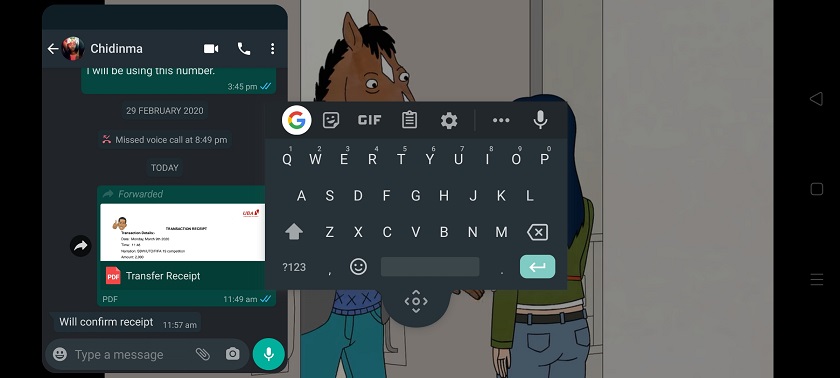 With a couple of intuitive gestures (trust me, they're so intuitive I won't bother describing them), you can also decide you want to keep the chat session top of mind, without leaving the Netflix screen, by floating WhatsApp (or any other app for that matter) on the side.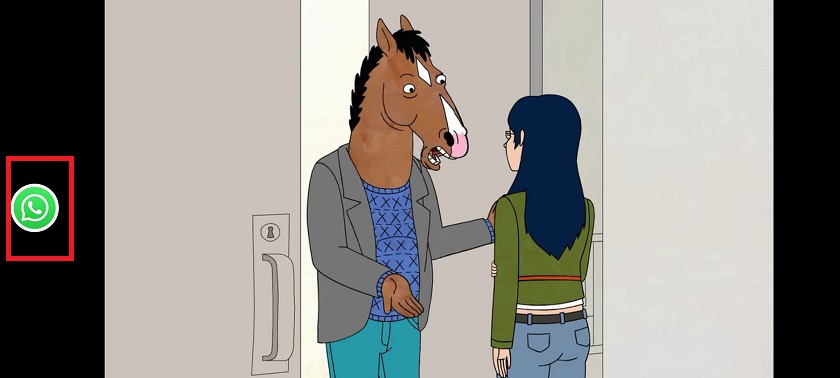 You can also pull up an app dock, by swiping from the right side of the screen to initiate multitasking yourself. For example, you can pull up the calculator app or start a screen recording without leaving your current interface.
The only limitation I noticed is that you can't seem to float more than 3 apps at a time.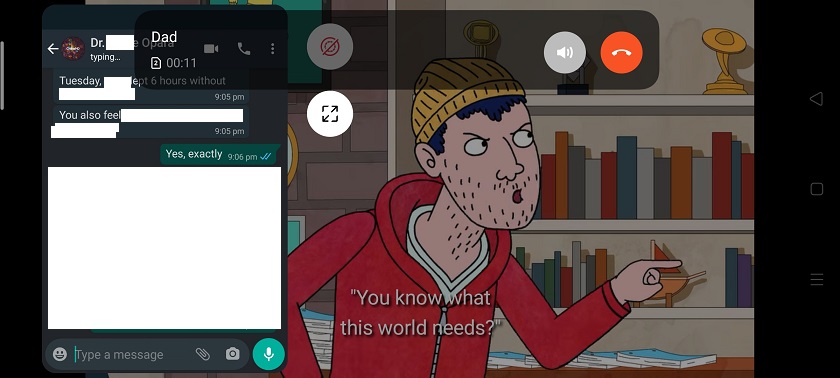 The Oppo Reno 3 Pro has a gaming mode feature, called Game Space. It is essentially a hub where you can place all your game apps, with added experience enhancements like quiet time (no notifications or overlays), 'network acceleration', performance boosts, battery conservation and other practical functions.
Finally, I particularly find the in-screen placement of fingerprint sensor on the device convenient. And it helps that it is pretty responsive, even more than some physical fingerprint sensors I am used to. Of course, there's also face unlock if you prefer, but everyone knows how generally unsecure that is, right?
Battery life and performance
I found battery life on the Oppo Reno 3 Pro somewhat satisfactory. During the review period, I was able to go a full day, of average use, on a single charge.
'Average use' for me means about an hour Google Maps navigation, 1 hour of podcast streaming, 2 hours of Netflix streaming, a few calls here and there, some downloading and occasional instant messaging, all on mobile data.
Using the device like above consistently, I found that I could unplug at 100% in the morning and still have about 15% by midnight. And leaving it to idle uncharged till the next morning only cost be about 3% battery life.
I have to emphasise that all of these activities were done over a 4G mobile network. I did not get the chance to test the full-day battery life solely over WiFi but I assume that it would have lasted longer.
Also, as another caveat, 'average use' for you may be different. For the average gamer for example, if you play FIFA 20 over WiFi, with Game Space enabled, you lose about 15% in 2 hours of game-play. You can extrapolate expected battery duration over that.
Whether you are are power user or average user, you may happy to know that the Oppo Reno 3 Pro comes bundled with a VOOC 30W quick charger. Charging the big 4025mAh battery from 15% to 100% takes less than 2 hours.
Performance-wise, the Oppo Reno 3 Pro is above average. While it won't win any awards for 'snappiest device', it handles multitasking and gaming pretty well. How you experience performance will depend on which device you are coming from. It definitely does better than many mid-range devices out there. And in fairness to the Oppo Reno 3 Pro, it rarely heats up on heavy use, especially gaming.
Camera
Camera quality is the last thing I look out for in a smartphone so please forgive me for not dwelling on this much. Of course, camera quality is a major selling point of the Oppo Reno 3 Pro. I'm just saying a selfiephobe like me may not be the best judge.
The rear camera utilises 4 cameras — a 64 megapixel main lens with f/1.8 aperture, an 8 megapixel ultra-wide angle camera, a 13 megapixel telephoto lens and a 2 megapixel monochrome sensor for depth-sensing. All of these combined are touted to take amazingly detailed photos with up to 20X (almost lossless) zoom.
At the front of the Oppo Reno 3 Pro is a 44 megapixels (you read that right!) camera combined with a 2 megapixel lens for depth sensing.
So how to all these hold up in real-life situations? I'll let the sample photos do the talking.
Front camera selfie

Rear camera in natural light, wide

Rear camera in natural light, close range

Rear camera in low light, wide

Rear camera in low light, close range

OPPO Reno 3 Pro vs Oppo Reno 3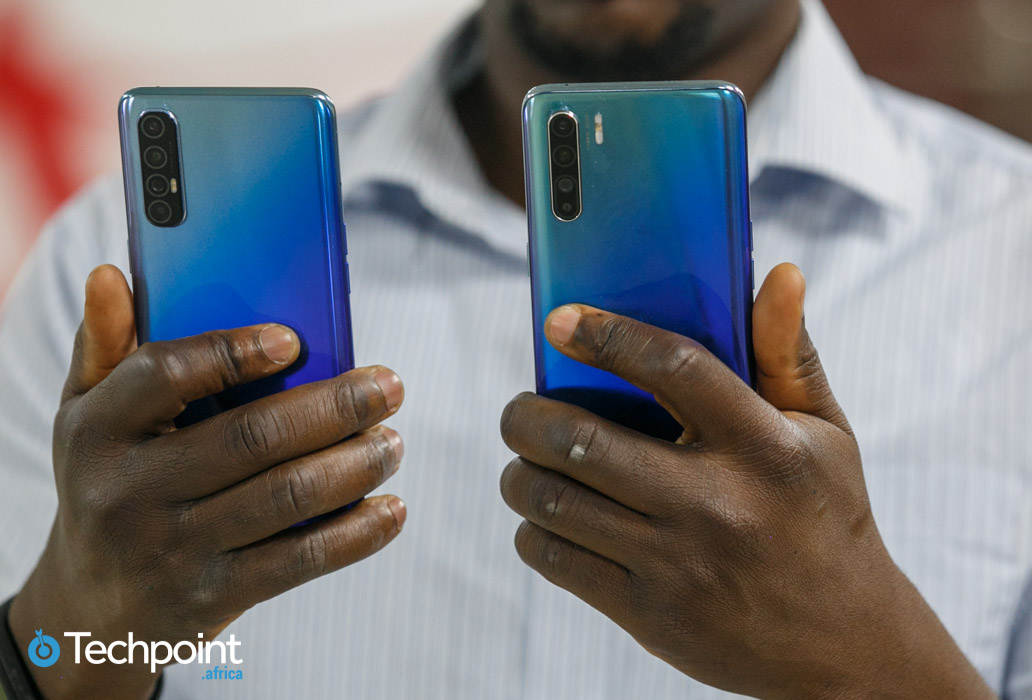 If you've been wondering how the Oppo Reno 3 Pro compares to the Oppo Reno 3, the simple answer is pricing, SIM slots and camera setup.
Both devices look very similar on casual observation — they have the same poly-carbonate plastic back, come in the same colours, weigh almost the same and spot a similar 20:9 aspect ratio display, save for a slightly better Super AMOLED display on the Reno 3 Pro. However, there are a few key differences.
Hybrid vs Dual SIM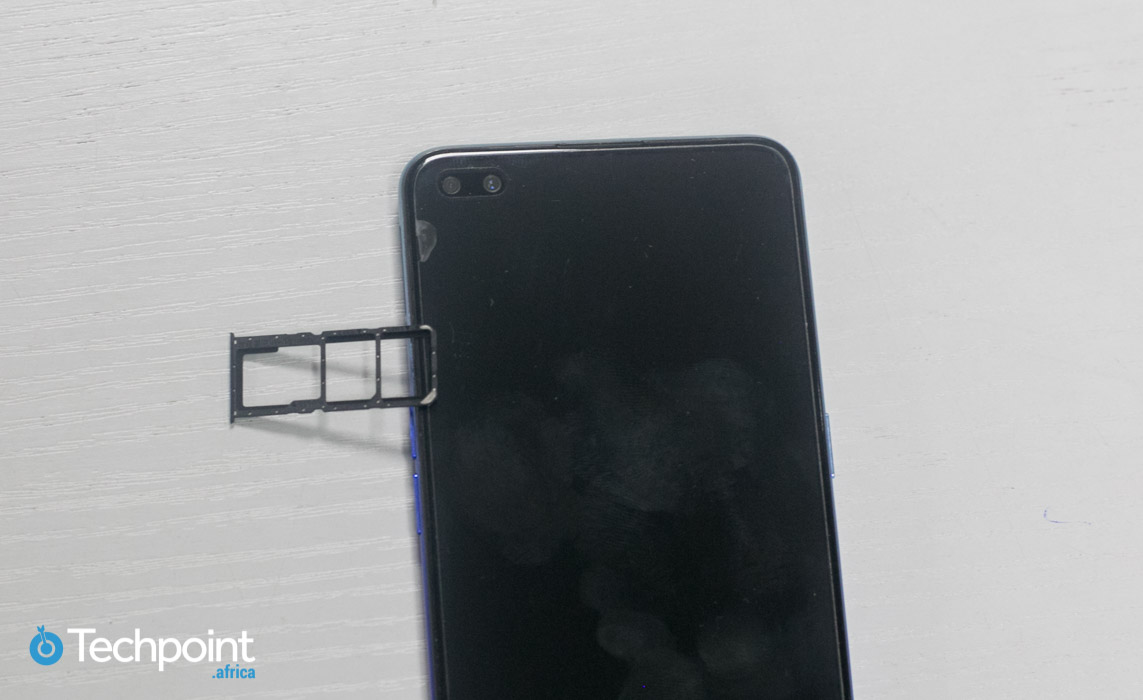 If you pop open the SIM tray of both devices, you will find that while the Reno 3 Pro uses a full Dual SIM setup, the Reno 3 uses hybrid.
What this means is that on the Reno 3 Pro, you can use 2 SIMs and a memory card. On the Reno 3 however, you can't use a memory card if you use 2 SIMs. But considering they both have at least 128 GB internal memory, that shouldn't be a big deal, right?
Camera setup
On the photography side of things, while the Reno 3 Pro spots a dual (44MP and 2MP) hole-punch front camera, the Reno 3 uses only one front (44MP) camera placed centrally at the notch.
At the back, the camera setup looks the same — with 4 cameras each — but there are slight differences. First the Reno 3's main camera is rated at 48MP, as opposed to 64MP on the Reno 3 Pro. Also, the placements of the LED flash differ and the Reno 3 Pro utilises a dual flash setup.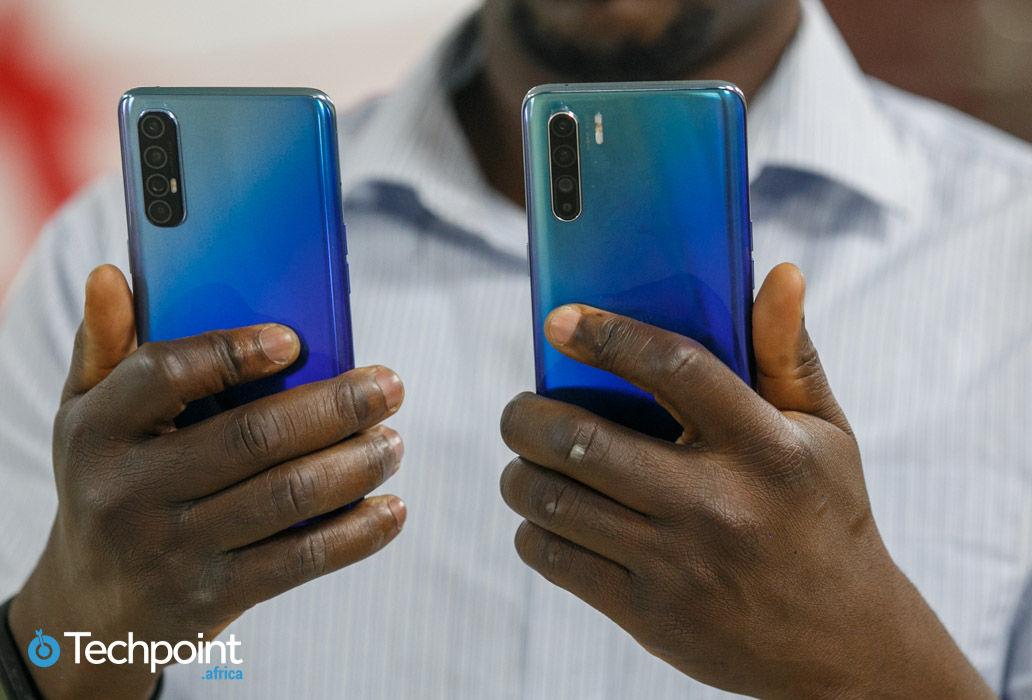 What difference does this make in real-life situations? There were only 2 scenarios where I saw a noticeable difference. Again, I'll let sample photos do all the talking.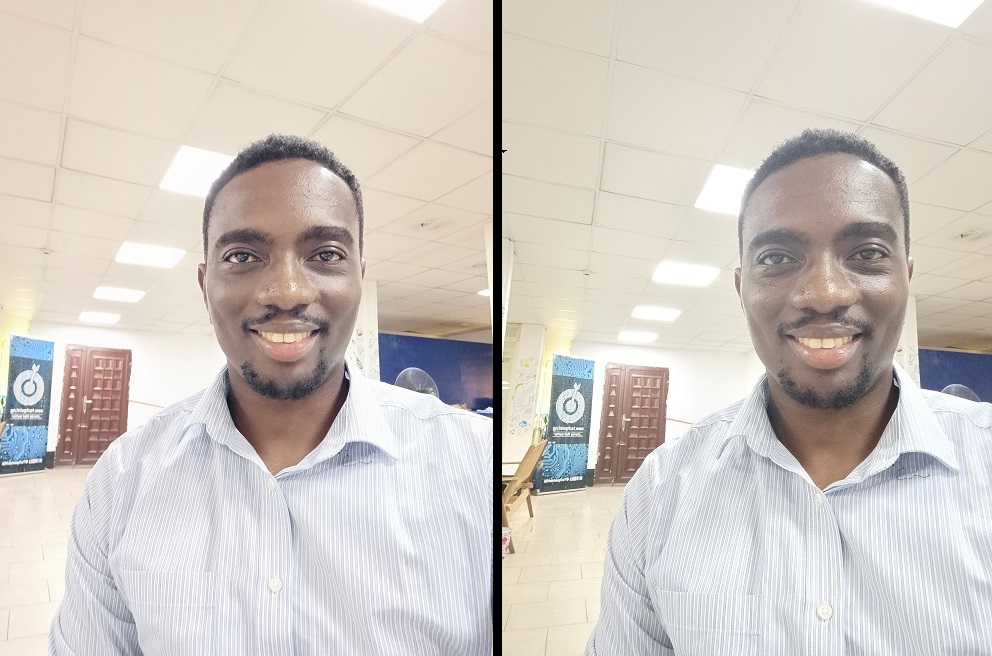 Pricing
While the Oppo Reno 3 will set you back ₦159,000, you will have to shelve an additional 50k to get the Oppo Reno3 Pro at ₦209,000.
If you are not sure which to choose, I recommend that you ask yourself whether:
a slightly brighter screen,
slightly more detailed selfies,
better low light camera performance,
ability to use 2 SIMs and a memory card (even with 128GB+ internal memory),
are all worth an extra ₦50,000. The 'correct' answer depends on your wants and needs.
Verdict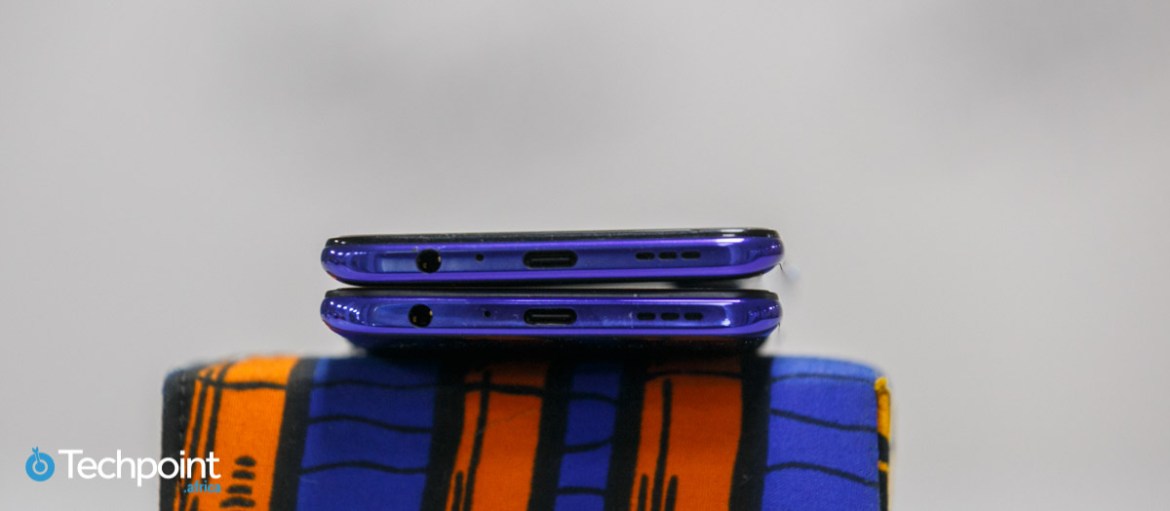 Would I recommend an over 200k seemingly mid-range device? It depends.
First of all, there are hardly many mid-range devices with 8GB RAM and the latest Android in the market. Secondly, I could argue that based on overall performance and my personal experience, the Oppo Reno 3 Pro could be considered above mid-range, albeit not flagship material.
However, I cannot deny that it is quite pricey for what it offers. For one, how much RAM does the average Android user need? You could, say cop a 6GB RAM mid-range device with equally decent camera for a little over half the price.
Heck, even the Oppo A9, Reno 2 and Reno 2F are barely 6 months old, come with 8GB RAM, decent camera and retail for a fraction of the price.
Of course, I have a bias; I really don't care for phone cameras. Like I said before, it's one of the last things I look for in a phone. But that seems to be where the Oppo Reno 3 Pro shines most. And for many people, this might be more than worth the upgrade.
So, would I recommend the Oppo Reno 3 Pro? Yes. In the one week I spent with it, I honestly could not find anything I did not like. And in my books, as far as mid-range devices go, it's as good as it gets.
The OPPO Reno 3 Pro and OPPO Reno 3 start shipping in Nigeria on the 20th of May. But you can pre-order now and qualify for freebies worth ₦15,000.
---
Nigerian startups raised $55.4m in Q1 2020; over 99% of which came from foreign sources. Find out more when you download the full report.
---
Subscribe to the Techpoint Africa Newsletter for weekly updates
---

Comments
Source of Article