German boat builder Performance Marine Yachting is launching the e801 high-speed electric day cruiser at the Austrian Boat Show in Tulln this weekend, which features a 300+ kWh inboard electric motor from the maker of the world's most powerful electric outboard, Evoy.
The result of a collaboration between Norway's Evoy and Performance that began in 2021, the 7.9-m-long (26-ft) sporty day cruiser is equipped with Evoy's Hurricane 300+ kWh liquid-cooled inboard electric motor that's reported to offer the equivalent of more than 400 horses of usable output for short bursts at over 50 knots (57.5 mph/92.5 km/h).
The setup's water-proofed 63.1-kWh dual battery configuration coupled to a Mercury Bravo One XR final drive make for a per-charge range of 19 nautical miles (21 miles/35 km) at a cruising speed of 25 knots. E-boat metrics such as speed, RPM, remaining range, battery status and so on are displayed on a 10 x 16-inch screen at the helm, with the two-berth front cabin accessed by a sliding door just to the left.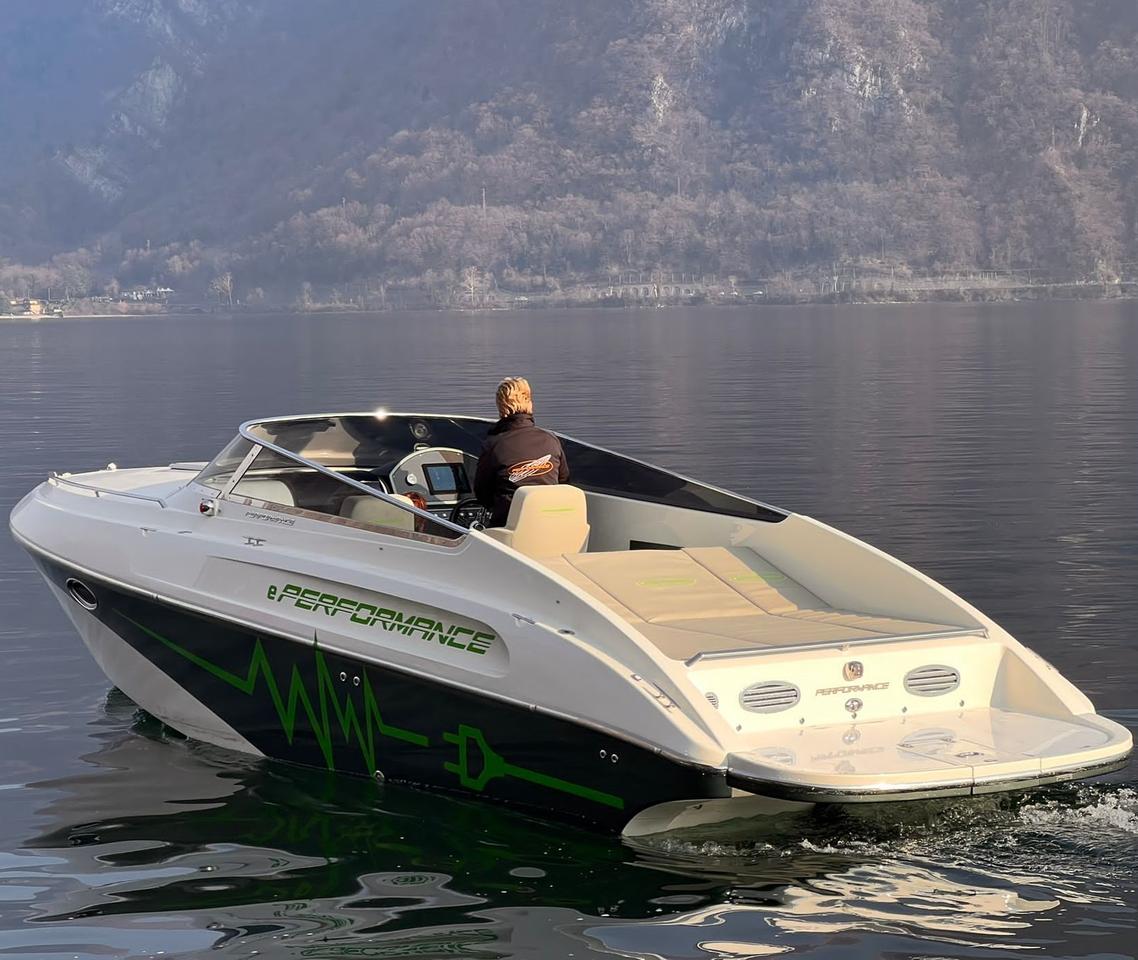 Beyond those few key specs, the partnership is sharing little else about the new boat – though we do know that it weighs in at 2,800 kg (6,172 lb), is 2.5 m (8.2 ft) wide, has a draft of 0.7 m (2.3 ft) and will be built at Performance's facility in Italy.
"Performance first started building boats as far back as 1985, and the e801 fitted with our 400-hp inboard electric motor follows a long line of beautifully made craft from this prestigious, custom-boat manufacturer," said Lief Stavøstrand, Evoy's CEO. "We are absolutely thrilled to be part of the future of this iconic and noteworthy brand."
The e801 first edition is not yet shown among Performance Marine's available models, but has been priced at €419,000 (around US$444k), before taxes. Attendees at the Austrian Boat Show this weekend can head to Hall 3 for more information.
Sources: Evoy, Performance
Source of Article