Electric vehicle engineering has really emboldened car designers, the compact, decentralized powertrains inspiring new vehicle shapes and packages. The SUV coupe has been one of the more ambitious recurring themes, as designers attempt to meld the sportiness of a coupe with the size, comfort and utility of an SUV. Automobili Pininfarina steps in and does its best to push the idea of a sporty SUV to new heights while giving it ultra-premium levels of luxury. Is it a successful effort? We know our answer; decide yours.
What you see here isn't an SUV and isn't merely one of those newfangled SUV coupes we mentioned. No, according to Automobili Pininfarina, it's an LUV – Luxury Utility Vehicle. It's certainly not original enough in that regard to warrant a new acronym, as the market is already loaded with luxury and ultra-luxury SUVs, but it does look very different from the average SUV, luxury or not.
If the new LUV moniker means Pininfarina is acknowledging the identity crisis on wheels it's created, we happily concede the point. The exaggerated proportions, high ride and 23-in wheels feel like designers were setting the table for a rugged SUV, but then side-tripped last minute by topping it off with a low, sleek glasshouse that feels like it was stripped from a half-finished 2+2 sports coupe concept and slapped atop the Pura Vision to meet deadline. The narrow, undersized cabin is just left out there floating for its life in a big, beefy sea of white bodywork.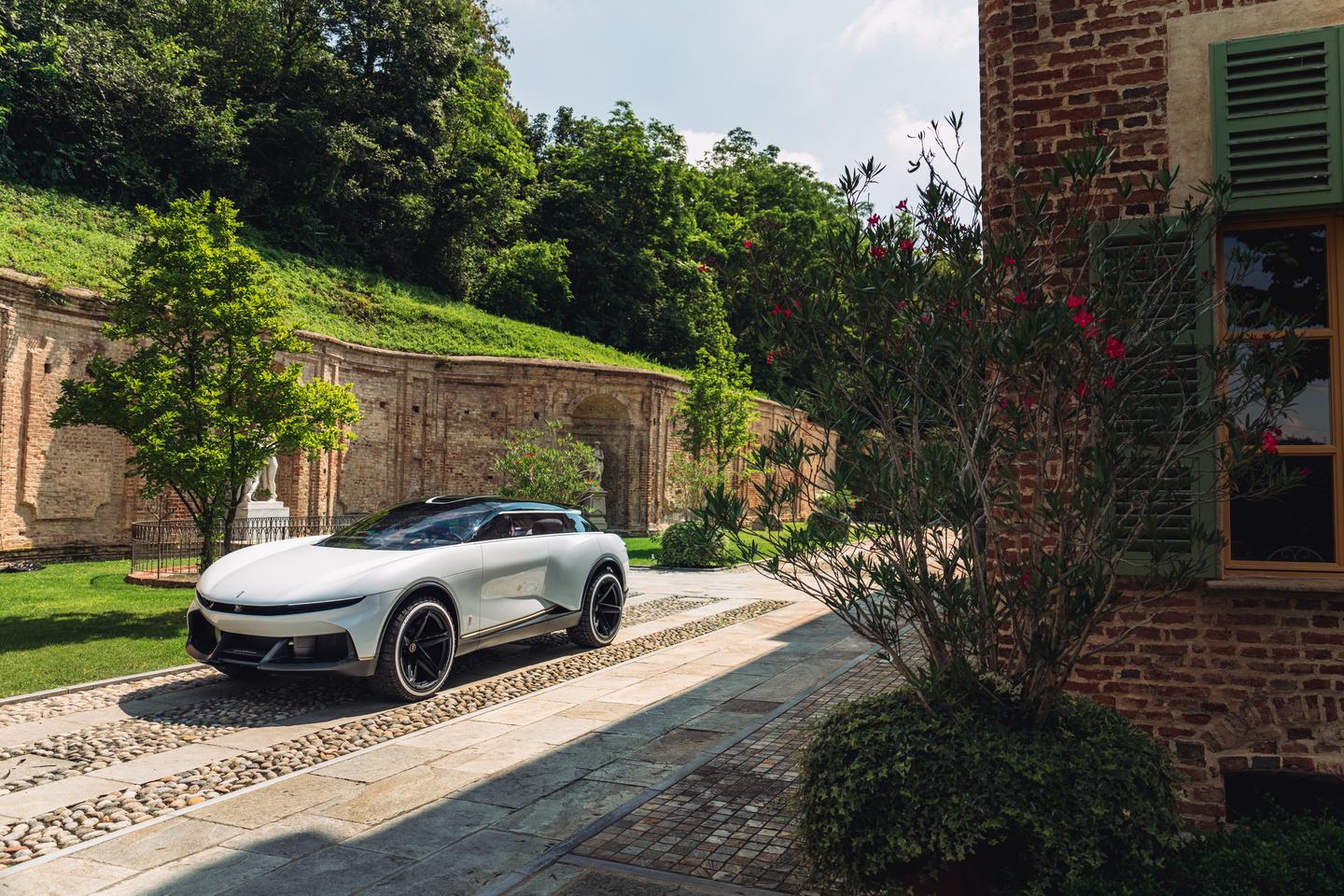 Pininfarina admits it was actively trying to blend the road presence of an SUV with the character of a low-slung sports car, and it would tell you it's been very successful in the endeavor. We'd argue it's an endeavor that should not have even been attempted, and certainly not in this particular way – either make it a low, sporty coupe/sedan or lift it up into proud SUV form.
We'd love to dismiss it as just a design study, but Pininfarina plans to show it alongside the first of a generation of Pura vehicles the Vision will ultimately shape, an actual e-LUV meant for consumption. Hopefully, the company will temper its ambitions and make the major structural elements a touch more congruent.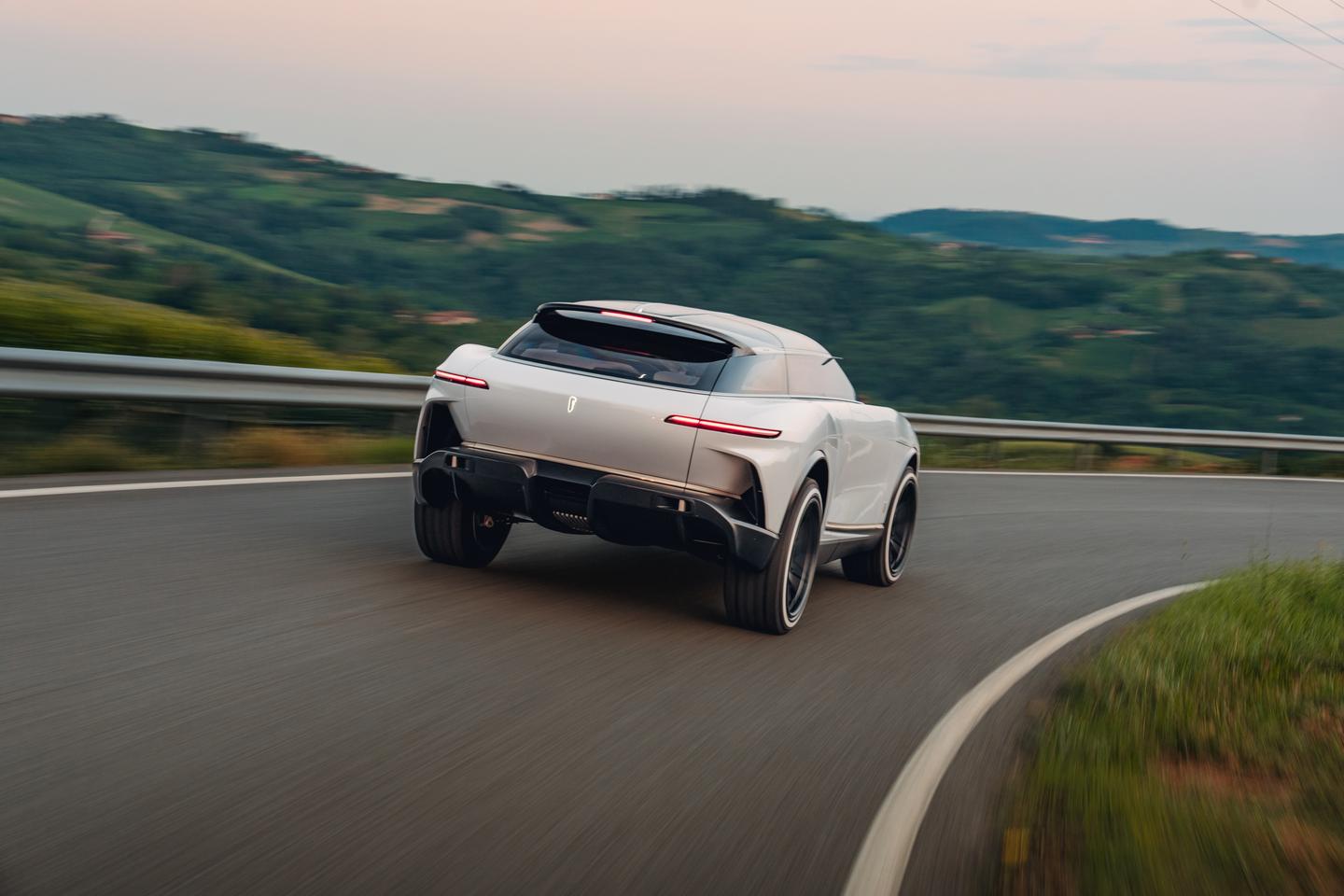 Unsurprisingly, Pininfarina chief design officer Dave Amantea frames things a little differently.
"Pura Vision embraces the DNA of iconic vehicles from Pininfarina's past to shape the future with sharp lines and a modern aesthetic," he explained. "It is distinctive from every angle and showcases our Pura design philosophy on a new kind of vehicle. A dramatic presence, inviting interior and curated materials make this a car like no other, yet clients will recognize it as a Pininfarina with its beautiful body, timeless proportions and technical lower body detailing."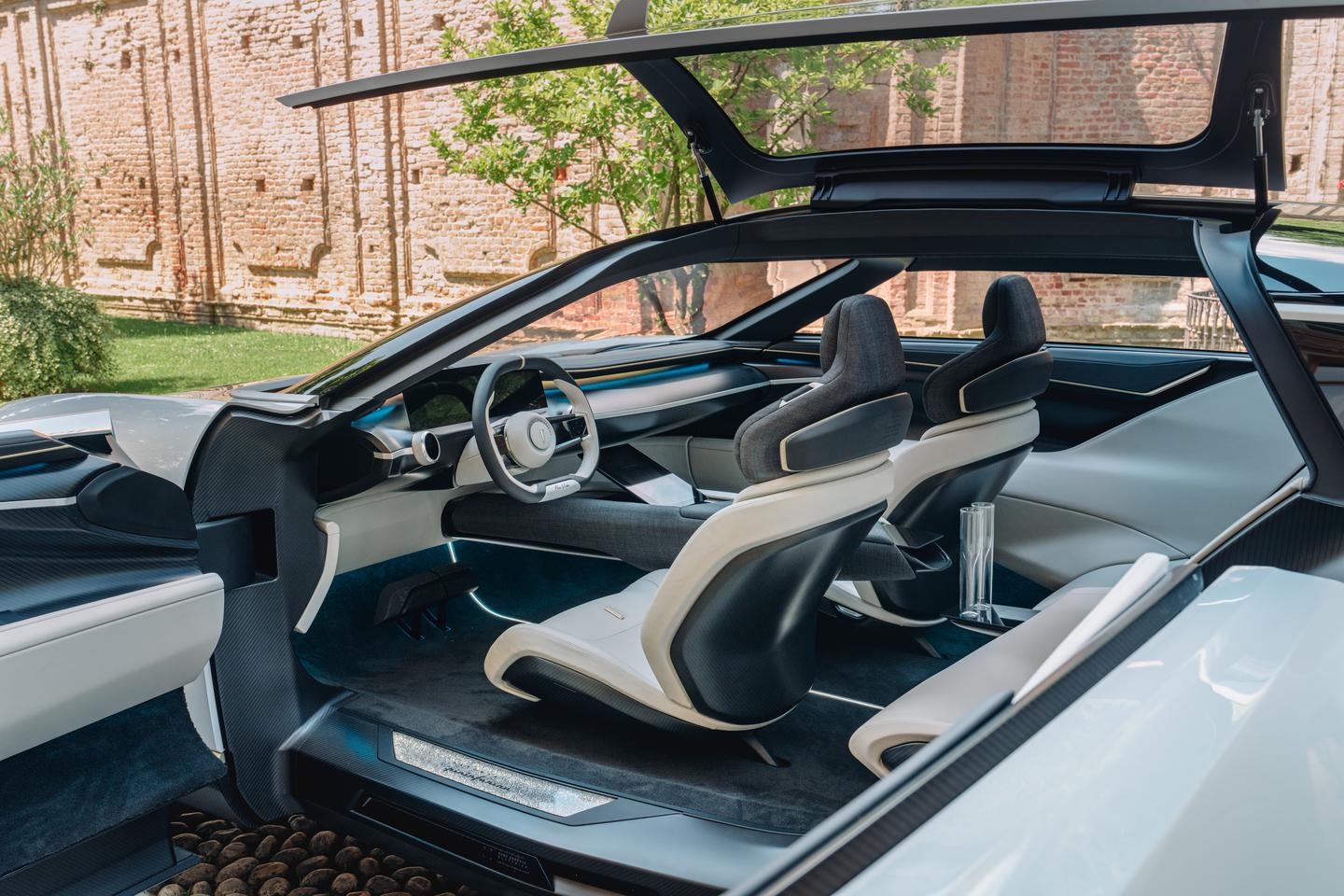 We're not sure those clients will recognize the Pininfarina from outside, but they should thoroughly enjoy the experience of crossing over inside. With their sights set on the lounge-like rear, they'll enter through a dramatic multi-door opening that pairs full-length upper wing doors with coach doors, sliding into a comfortable, enveloping space complete with a champagne cooler and carbon fiber table. Even if they choose not to imbibe, they'll be able to melt away in their supple-leather lounge chairs and succumb to the hypnosis of the sprawling glass all around.
Up front, the driver and passenger seats are split neatly by a central beam that houses an adjustable touchscreen that stows flat when not in use and rises up when needed. Each seat exists within a very different micro-atmosphere – the driver seat being all business, fronted by an instrument widescreen, boldly illuminated controls and a head-up display. The passenger seat is a relaxing spa by comparison, stripped clean of controls or digital surfaces. Each one of the four seats also includes dedicated speakers in the headrests, allowing for personalized sound zones.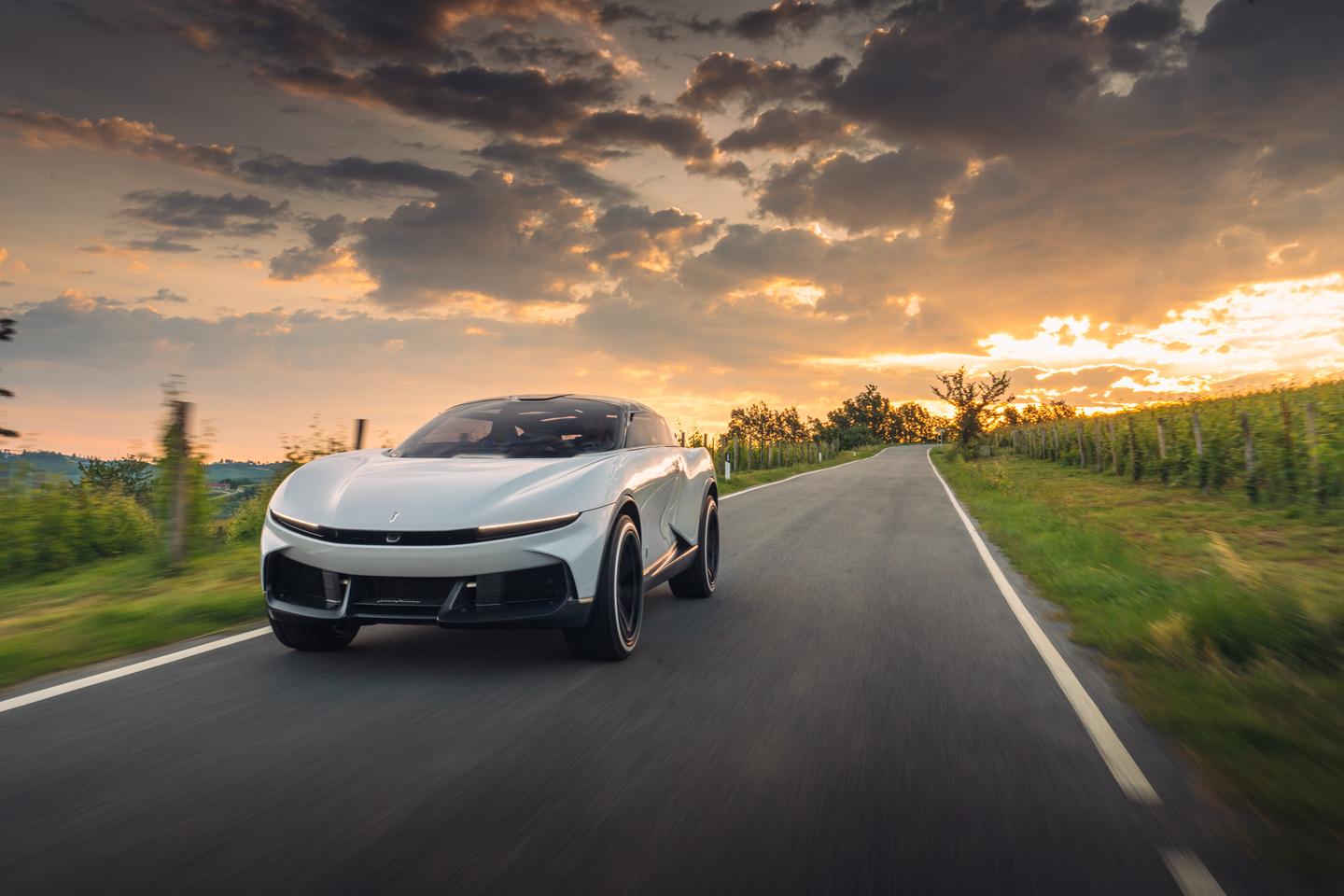 The Pura Vision, and the e-LUV set to spiral its way into existence from the concept's young DNA, will be on display in California this month, at Automobili Pininfarina's Monterey Car Week residence from August 17 to 20 and at The Quail on August 18. We look forward to seeing how closely – or not – the latter follows the concept's formula.
Source: Automobili Pininfarina
Source of Article